How to Add Subtitles to a Downloaded Video with a Few Clicks
Once a customer from Greece reflected the issue of his that the movie Frozen he ripped from its DVD version did not carry the Greek subtitle, which annoyed him a lot as he was poor in English. He asked if he could add subtitles to movie and how to do it.
It's a common problem. The video maker could never create subtitles in all languages. Sometimes you need to add text to video manually. Here I gather some information into a simple guide for how to add subtitles to video.
Download Video Online
At first, please download the software as below:

This step is for those who want to download video from YouTube or other video sharing sites. WonderFox HD Video Converter Factory Pro will make short work of downloading online videos. Copy the URL from a video site > Paste the URL to "Add URL" box; click "Analyze" > Press "Download" to start downloading video. If you already have a video to be subtitled, skip it, and proceed to step 2.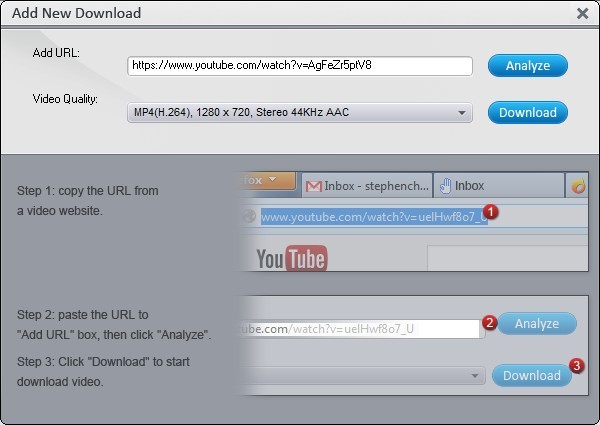 Upload Your Video
After downloading the video online, there is no need to upload it to the software as the video will be added to the task list automatically. To upload your video, click "Add Files".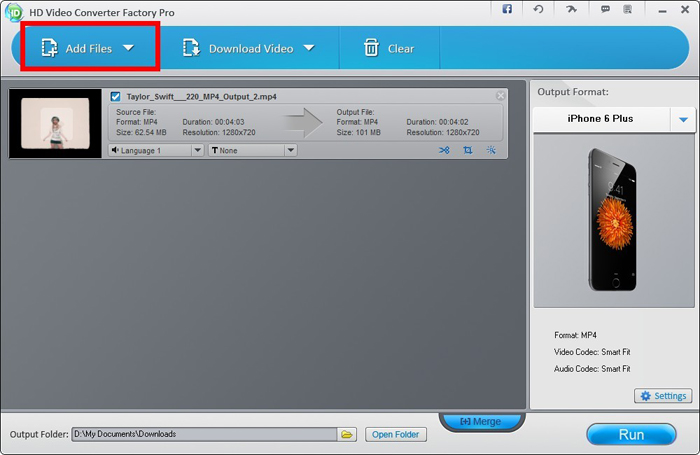 Download Subtitles Online or Create Your Own Subtitles
Google the target words like "download taylor swift 22 subtitles". Download the subtitle file to your PC. Alternatively you can also create your own unique subtitles. Learn to make your own subtitles, please click here for details.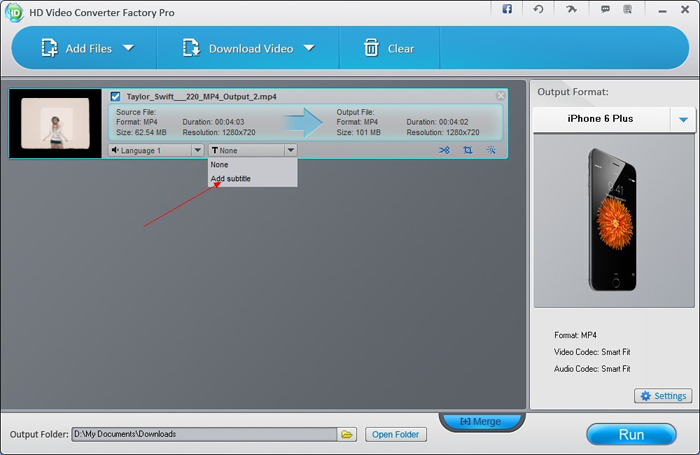 Apply Subtitles to Video
Click "Add subtitle" to enter the "Open" window. Select the subtitle file you prepared earlier and then click "Open". Note: WonderFox HD Video Converter Factory Pro supports .ass and .srt subtitle formats.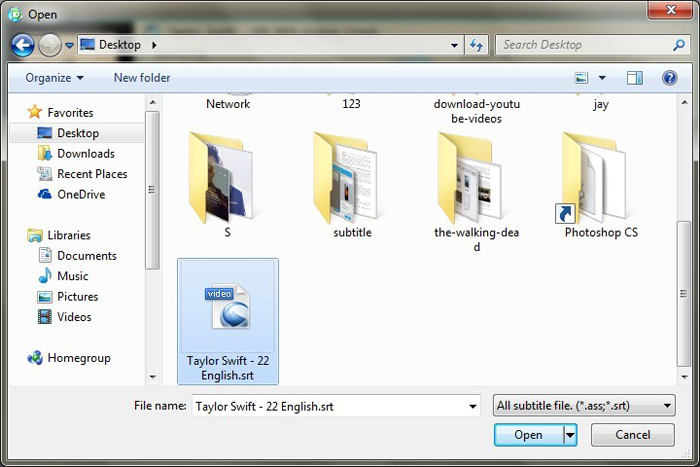 Run the Conversion Process
Click "Run" button to begin the process of adding subtitles to video. Before it, you may set the output folder and output format/device, iPhone 6 Plus, for instance. In the same way, you can also add subtitle to MP4, AVI, MOV , MKV and more formats.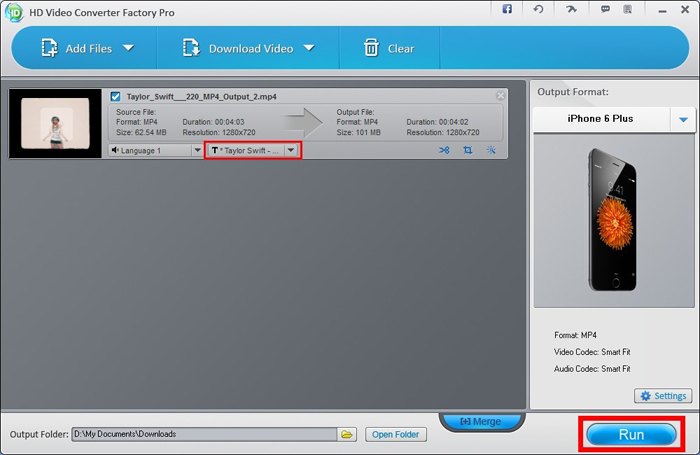 Now the subtitles have been successfully added to your video as you wish.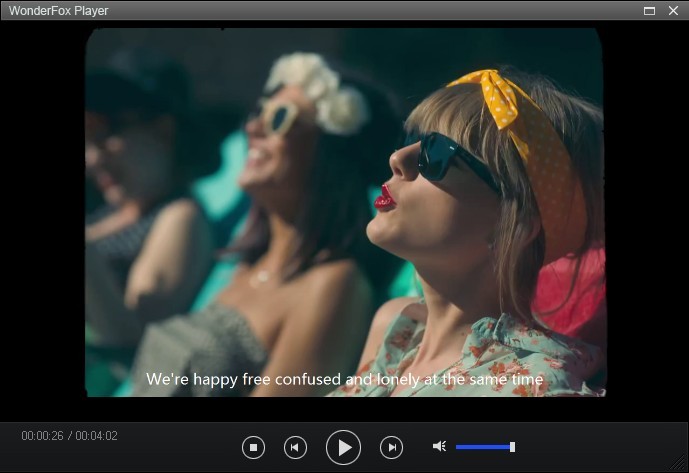 This add subtitles to video software is free to download to your Windows PC. If you have any further questions on how to add subtitles to video, or how to put captions on video, please feel free to email us.
Related Resource
Related Software
Special Offer: WonderFox DVD Video Converter
Want to enjoy a complete movie night with your family instead of waiting long time for conversion? WonderFox DVD Video Converter is the best choice, which provides one-stop total solution to Rip DVDs (Disney, Paramount, Sony Included), Convert videos, Download online videos, Edit and Play movies/video with excellent performance.
Join the Disscussion on Subtitles