What is a .vvf File?
VVF files contain captured video data stored in some types of CCTV DVR, video surveillance device and IP camera. It seems to be an obsolete file type that is barely seen nowadays. Generally, all of those surveillance videos have a poor compatibility with modern media players and devices. And in most case, DVR manufacturer will provide an executable VVF player to the end-users.
But now, you'll find nothing useful to open and play VVF files in any search engine. It's said that Vx4SL Player and Camera Viewer can serve as the VVF players. Unfortunately, there is no any download link available over the Internet. Don't be upset, good news is, I finally found one workable VVF file player and converter.
Also Read: DAV Converter | Play/Convert LVF File | IFV File Player/Converter | Convert H264 to AVI
How to Play & Convert VVF Files?
Step 1 - Download DVR 16CH Player & Network Client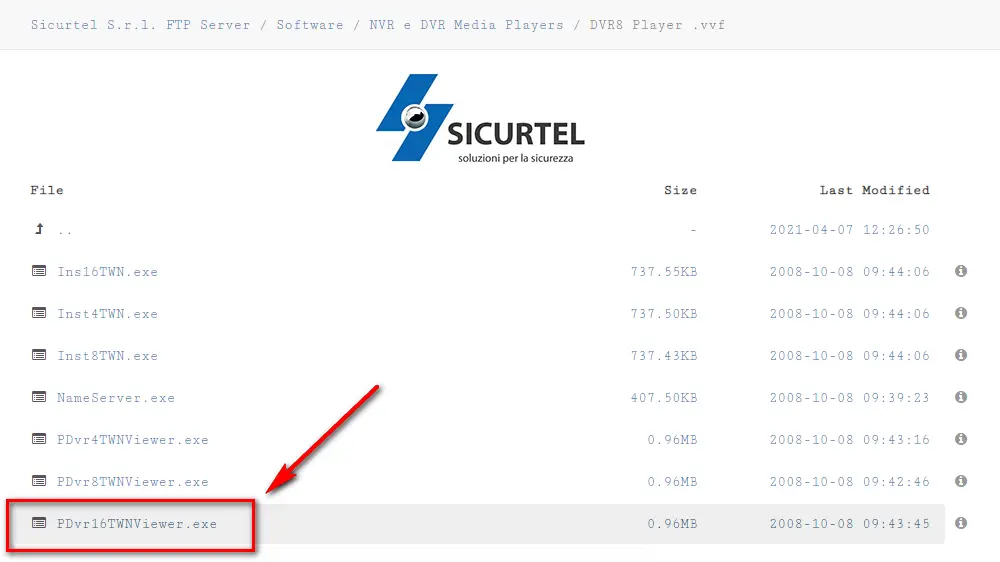 Step 2 - Open "PDvr16TWNViewer.exe" File
Run "PDvr16TWNViewer.exe", and you'll be warned that it's an unrecognized app on Windows 10. After all, it's an outmoded application. You have to click "More info" > "Run anyway" to launch this portable VVF player. If you're still worried about the security issue, submit this file to some threat detection websites for scanning, such as VirusTotal, MetaDefender, Hybrid Analysis, Kaspersky Threat Intelligence Portal, etc.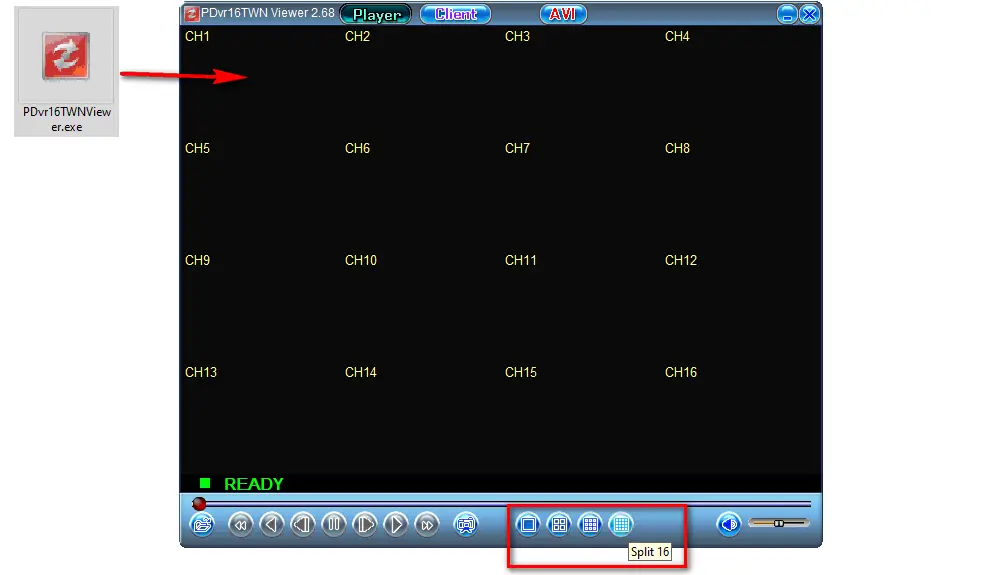 Step 3 - Play VVF Files
After running this portable 16CH VVF player, click "Open" button in the lower left corner and load your VVF files. Alternatively, simply drag and drop VVF files into the player for playback. By the way, you're able to switch to 1, 4, 9, 16 channels next to the volume button.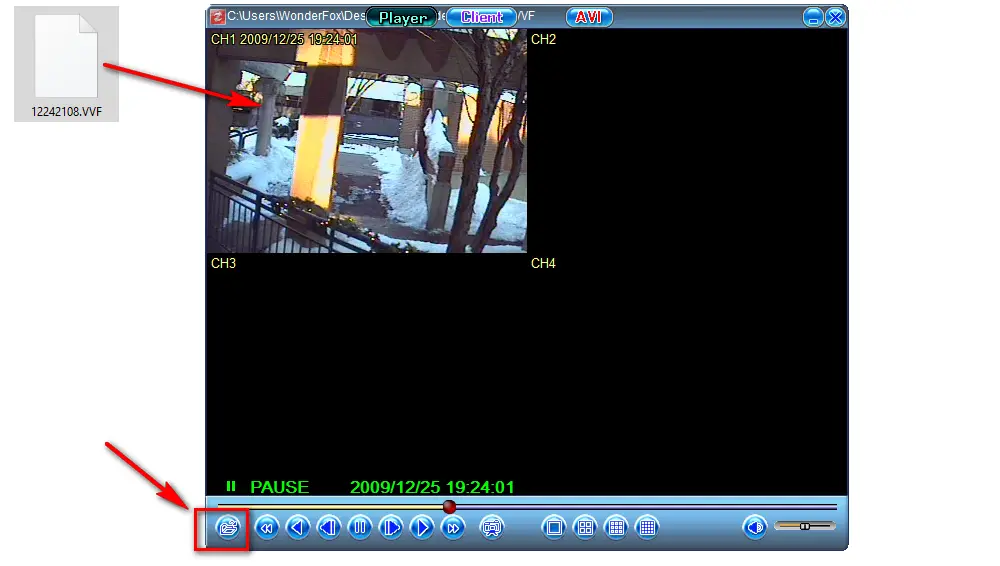 Step 4 - Convert VVF to AVI Format
This VVF player also provides a feature that allows you to convert VVF file to common AVI video. When you play the VVF file, click "AVI" button on the top menu bar. Give it a name and click "Save" button on the pop-up window, then you'll be asked to select one compressor. Finally, click OK to convert VVF to AVI video.