EverFocus viewers - EF-Reader and EFPlayer provide native support for AVR files. Now that EF Reader requires login information when using, EFPlayer is the more recommendable AVR video player featuring handiness here, and what I'll use for the demonstration below. That's where you can download them: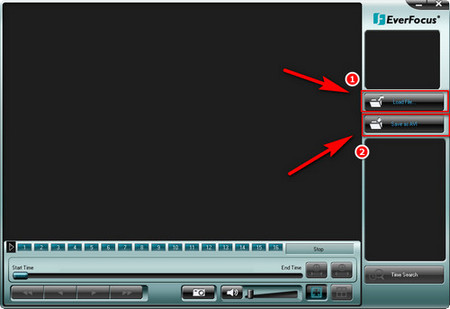 Play AVR video files with AVR player
EF-Reader: https://www.everfocus.com/product/ef-reader/
EFPlayer: https://www.everfocus.com.tw/product/ef-player-2/
Once the download completes, launch EFPlayer, it runs without installation. Click the "Load Files" button on the right side of the interface to load .avr files into the AVR file player, they shall be perfectly recognized. There's a button beneath "Load Files" saying "Save as AVI", click on it to utilize the program as an AVR converter to convert AVR to AVI. AVI format is supported by most mainstream video players and software, so you can open AVR files on many other platforms now.