It's fairly simple to play WebM video file with VLC: click on "Media" > "Open File", then load and play the video. Alternatively, just drag the WebM video into the VLC window. However, some people complain that every time they have to open the videos by right clicking > Open with > VLC. Is there any way to set VLC as the default player to play WebM video through a direct double-click? Sure, I've compiled three solutions below.
Method 1. Check File Type Association in the Course of VLC Installation
When you first install VLC or just make an update, do not blindly keep clicking on those Next buttons. On "Choose Components" window, scroll down the list and you'll see the "File Type Association" section. Ensure the "Video Files" option is checked, which contains .webm file type. Then go ahead and finish VLC setup, and file icon of all your WebM files will become the familiar traffic cones.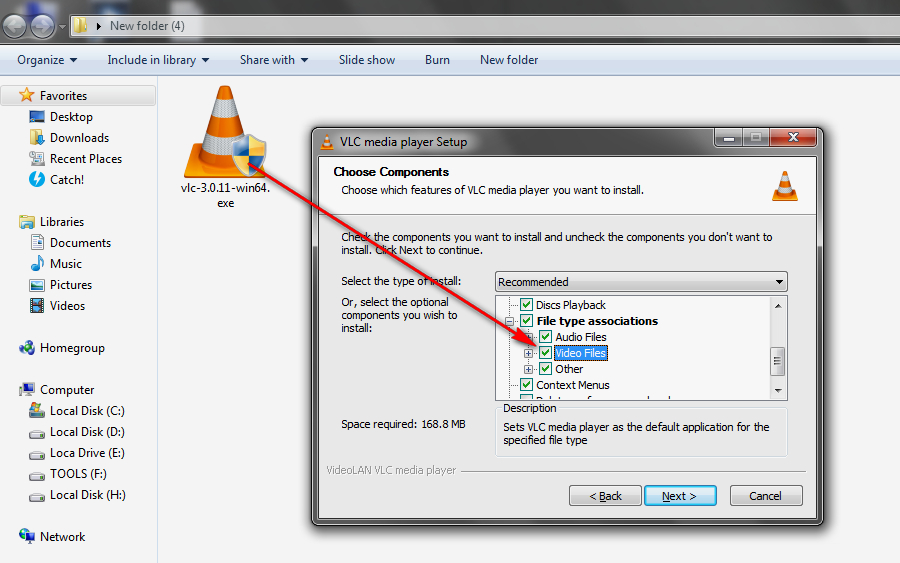 Method 2. Change File Type Association in File Properties
Right click on one .webm video file and go to "Properties". Under "General" tab, press "Change" button and choose VLC Media Player. If you cannot see it in the Recommended Programs, expand Other Programs option or click on "Browse" button to locate your VLC. Don't forget to check "Always use the selected program to open this kind of file" in Windows 7 or "Always use this app to open .webm files" in Windows 10. Lastly, click OK.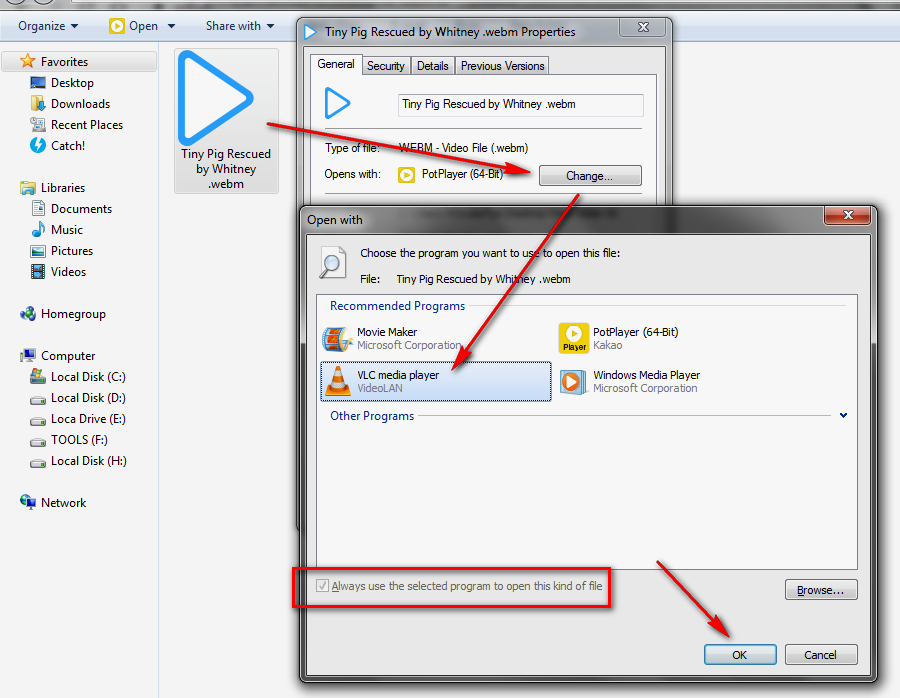 Method 3. Set up Association with WebM in VLC
Open VLC, go to "Tools" > "Preferences", scroll down the Interface Settings, click on "Set up association" button. Check ".webm" option and save the settings.