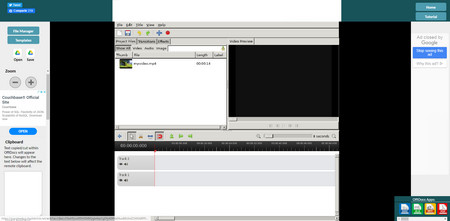 OpenShot
Product overview from editor:
OpenShot, a free and open-source video editor for FreeBSD, Linux, Haiku, macOS, and Windows, is one of the best free video editors for Chromebook. It's quite famous among Linux users, and Chromebook, a platform built on the Linux kernel has shown great compatibility with it. It also has a Chrome extension for Chromebook users to add from Web Store, once installed, you're ready to go, no registration or login needed. It might not be able to compete with other video editors introduced above and seems a bit hard to operate, but it's a completely-free Chromebook editor with all basic video editing functions, I guess we can't ask for more.
User's review from James Van Damme: Works great on a real Linux. On ChromeOS, it's web-based and I've no idea how to upload files. Has potential because all the other stuff seems to work. You can't make animated titles because you need to install Blender.
Pricing: Free