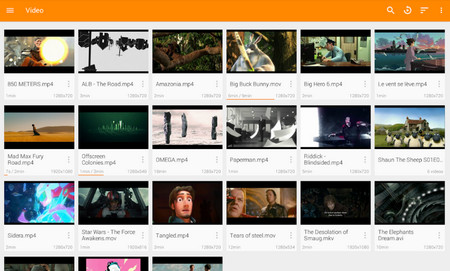 1.VLC for Android - Your Golden Choice
As the port of VLC media player to the Chrome-Android integration, this version of VLC shares all the features of that renowned desktop VLC media player - a free and open-source cross-platform multimedia player that plays most video and audio files, DVD ISOs, and network streaming protocols. A sibling to the desktop version of VLC, VLC for Android operating on Chromebook still supports nearly all media formats, including MP4, MKV, AVI, MOV, AAC, FLAC, TS, and so on and all codecs are embedded within which need no separate downloads. Multi-track audio, subtitles, Teletext, and closed captions are also supported. It has an equalizer and filters and is capable of playing all weird audio formats. As for the serious functions that prompt VLC to be the cut above others, you can still find them here as to change aspect ratio, convert video, record screen, etc. The overall performance of VLC on Chromebook is legit awesome and it's worth mentioning that there is a particular VLC for Chrome OS, yet that can only be a limited version of the full-blown desktop version and it can never measure up to the rich-featured VLC for Android.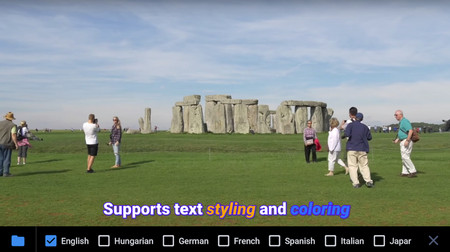 2.MX Player - Your Must Go-to APP
Anyone who has used MX Player in his/her Android devices must find it a top-notch media player for the great user-experience it brings. And it continues to maintain that image in Chrome OS by offering its dazzling features to every user. It has a way better compatibility with various video types like MP4, MKV, 3GP, AVI, FLV, RMVB, WMV, etc. (This feature alone is enough to make the default Chrome OS video player pale into insignificance, not to mention other highlights of this app.) Apart from this, there are plenty of reasons to go for MX Player over other options, namely the fact that it integrates well with Chrome OS. Where MX Player also shines is in its widest support for subtitles, such as DVD, DVB, SSA/ASS subtitle tracks, SubStation Alpha(.ssa/.ass) with full styling, SAMI(.smi) with Ruby tag support, SubRip(.srt), MicroDVD(.sub), TMPlayer(.txt), and many others. Yet the only downside of MX Player is that it does not support DTS and AC3. On the whole, this player is qualified to be on your list of best media players for Chromebook.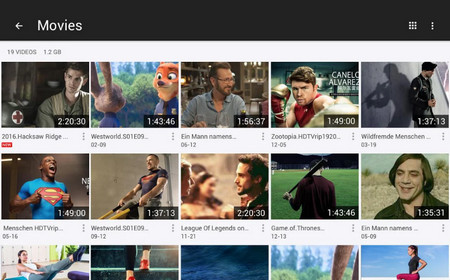 3.XPlayer - Your Last Resort
XPlayer is a trusted name when it comes to media players. Ask what is the best video player for Android and you're most likely to get this name. This full-fledged media player supports a wealth of codecs, including MPEG4, H264, H265, and it plays just any media file you throw at it like MKV, MP4, M4V, AVI, MOV, 3GP, FLV, WMV, RMVB, TS, etc. with high definition. The best part is that it functions well in Chrome OS and opens your video/audio files smoothly without any lag. It also has some fancy features that you can dig into, such as subtitle-downloading, slow-motion playback. Safe to say, XPlayer is one of the best Chromebook video players to up the ante of your viewing pleasure.