Author Says
"Is there a way to convert .rpl files into .mp4?" Someone asked online. RPL file type is used for video files that are associated with ARMovie, found on Acorn RISC computer systems. These files contain video, in most cases, encoded with the ESCAPE 130 video codec, and the audio is either uncompressed PCM or a custom IMA ADPCM variant. This video format is incompatible with the majority of players and devices. If you have files with .rpl extension, read on to get a handy RPL converter and learn how to convert them to MP4 for a wider use.
Free downloadFree download and install the RPL video file converter on your PC. Launch it and enter the Converter module. Then click + Add Files or Add Video Folder to add the RPL videos you want to convert. I prefer to drag and drop all my files into the program.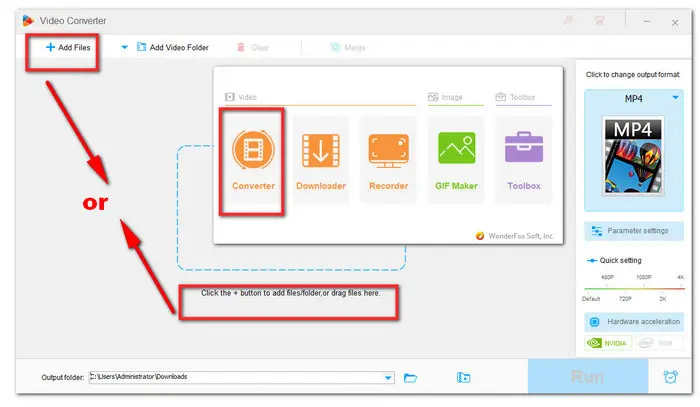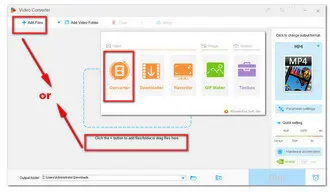 Click on the format image on the right side to expand the output format list. Hit Video tab at the top of the application window and find the MP4 image icon.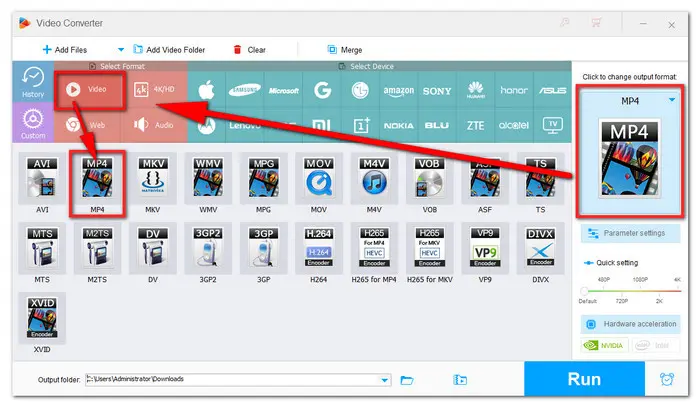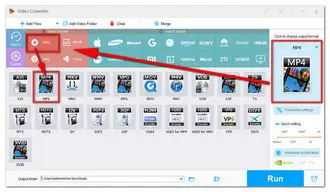 Optional Step—Based on your needs to modify output parameter setting
If you want to adjust any advanced parameters, access them by clicking the Parameter settings button below the format image icon. Here, you can change video resolution, convert video bitrate, pitch volume higher or lower, etc.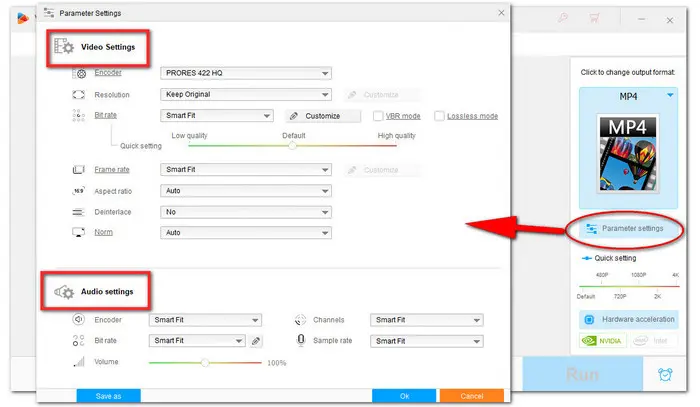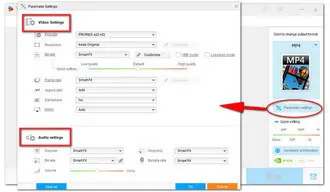 At last, choose the folder where you want to store the converted files, click on the OK button to save. Then, click Run to process the videos. The conversion process will quickly complete with GPU acceleration.