Author Says:
Once upon a time, you could barely watch videos, play games and use some web apps without Flash plugin installed. Yet the era of Flash is gone. Adobe announced that Flash is no longer available to download since December 31, 2020. The plugin was completely removed from all browsers via Windows update. As for Macs, Steve Jobs hated Flash, so he banned it from all Apple devices. Meanwhile, HTML5 and related technologies have gradually taken the Flash's place and now occupy the dominant positions. HTML5 now supports three video formats. They are MP4, WebM and OGG. FLV videos are not supported by HTML5. Therefore, if you hope to make your FLV videos remain available on the web, I heartily recommend you convert Flash video to HTML5. Just read and follow the detailed guide on how to convert FLV to HTML5.
Please download and install the best FLV to HTML5 converter for PC first: https://www.videoconverterfactory.com/download/hd-video-converter-pro.exehttps://www.videoconverterfactory.com/download/hd-video-converter-pro.exe
HTML5 has already replaced Flash being the latest web standards. It is supported by all the major browsers, including Chrome, Firefox, Safari, Opera, as well as iOS for Chrome and Safari and Android browsers. However, the FLV format is not supported by HTML5-based browser. To address this issue, a decent video conversion application is necessary.
HD Video Converter Factory Pro is a professional and versatile HTML5 video converter. It allows you to quickly batch convert FLV to HTML5 video. Similarly, it allows you to convert HTML5 video to MKV, AVI, and other common video types. Thanks to its user-friendly interface, the conversion can be done within several quick clicks.
Free download free downloadthis software and see how to convert flash video to HTML5 below.
Run Wonderfox HD Video Converter Factory Pro and then enter the Converter module. Click on the "Add Files", or you can just drag and drop them into software.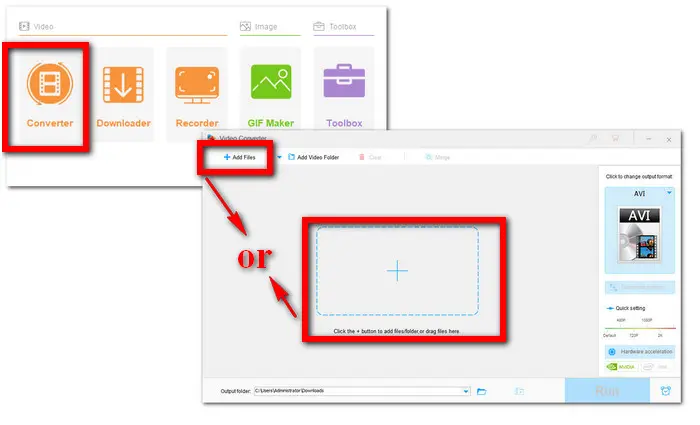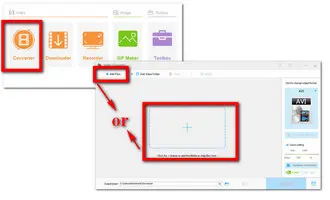 Click the format image on the right side to unfold the output format menu. Next, go to the "Web" section and choose HTML5. As you can see, you have three options for HTML5 video formats: MP4, WebM, and OGV. Because MP4 files are the most generally accepted format, I strongly advise you to use HTML5 MP4 as the output format.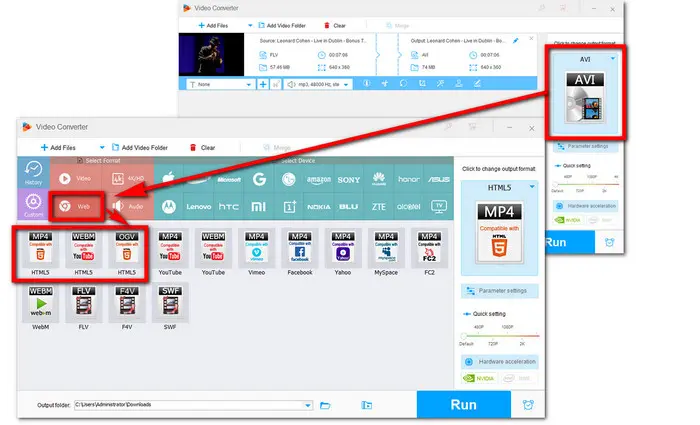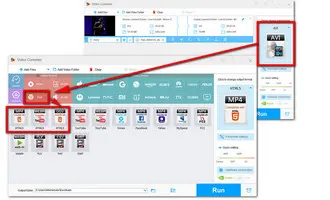 Finally, select a path to save the converted HTML5 videos, then click on the "Run" button to convert FLV to HTML5 video.
Tips. You can adjust the parameters from the "Parameter settings".