For beginners or users who want a quick and easy way to solve the AV1 Premiere Pro importing issue, it is strongly recommended to use an AV1 converter to transcode the AV1 codec files to Premiere Pro supported video codecs and formats.
WonderFox HD Video Converter Factory Pro seems to be the unremarkable AV1 video converter program. It can decode AV1 files in WebM or other formats and encode them with other codecs, like HEVC/H265, AVC/H264, MPEG-4, etc. in various Adobe Premiere-supported formats. Additionally, it provides 50X fast conversion speed and supports batch conversion mode. In the following, let's see how to convert AV1 to MP4 H264 or other formats for editing video in Premiere Pro smoothly.
Please free downloadfree download the software to be prepared. It is super easy and never requires a learning curve.
Step 2. Choose the Output Format
Press the format image on the right side of the interface to expand the output format page. Head to the "Video" tab and choose "H264" as the output profile. You can surely select other Premiere supported formats.
Tips: You can then enter the "Parameter settings" window to modify the output settings like encoder, resolution, bitrate, frame rate, etc.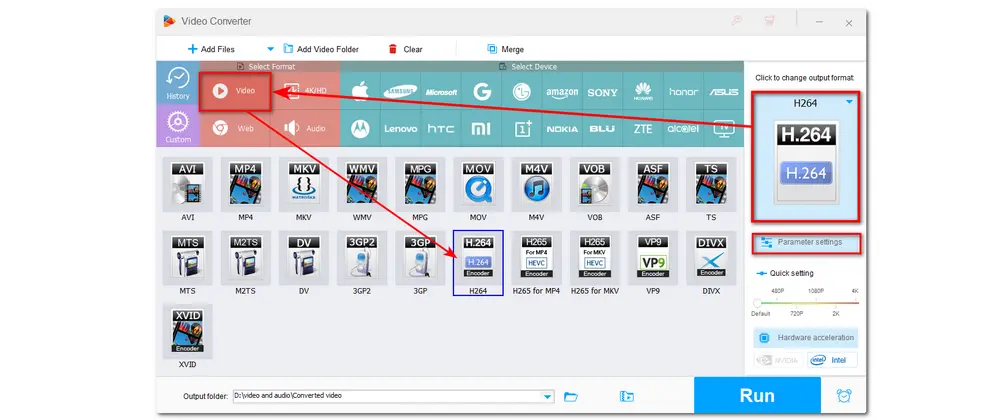 For advanced users, you may know that Adobe Premiere Pro allows users to install various plugins to enhance the video editing experience. So although Premiere Pro doesn't support AV1 video editing, you can add plugins to enable AV1 encoding. But this way may be a little complicated for newbies. Nevertheless, detailed information about how to add plugins to enable Premiere Pro AV1 importing is given below.
Tips: There are a few handful plugins built with AV1 encoding in the market. This post only shares the greatest two.
1. Autokroma Influx
Autokroma Influx is a media import plugin for Adobe Premiere Pro, After Effects, Media Encoder, and Audition. It allows you to import tons of new extensions, formats, containers, video and audio codecs directly into Premiere Pro, Media Encoder, After Effects, and Audition. In the release of October 2021, Autokroma Influx officially added the support of video codecs like AV1, FFV1, .BIK Bink V1, H264 AVC, H264 HEVC, ProRes, GoPro, Vidvox Hap, Canopus HQ, and other new file containers and audio codecs.
How to Install Autokroma Influx to Import AV1 Videos to Premiere Pro
Step 1. Go to the Autokroma Influx official download page to download the Influx zip file on your desktops. Extract and run the Installer .exe, which includes Influx free trial version. You can now test with the free trial. Then purchase Influx to start fully decoding your files with the following steps.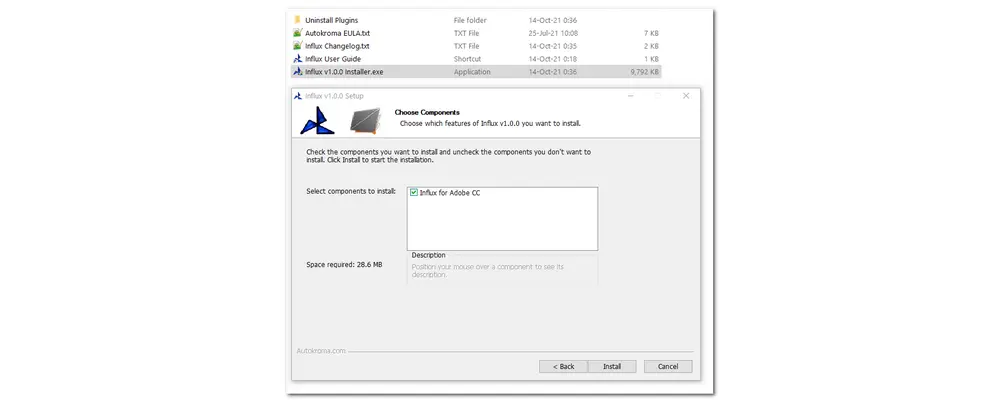 Step 2. Retrieve License after Purchase
Make sure you have received the code on the purchase confirmation page and by email. Copy it and move on to the next step.
1>. Open Premiere Pro, right-click on a project item, and click "Source Settings..."
2>. In the Settings tab, you can paste the license you copied previously. (If you're on Mac Mac OS you can use the "Paste Clipboard" button because COMMAND+V is not working.)
3>. Click the "Activate" button and press "OK". Restart Adobe Premiere Pro and you shouldn't be in the Trial mode anymore.
4>. Please empty your Media Cache. You need to go to start Premiere without loading any project. Just go to Premiere Pro's Preferences > Media Cache > Delete button on the top > 2nd radio Delete all media cache files from the system.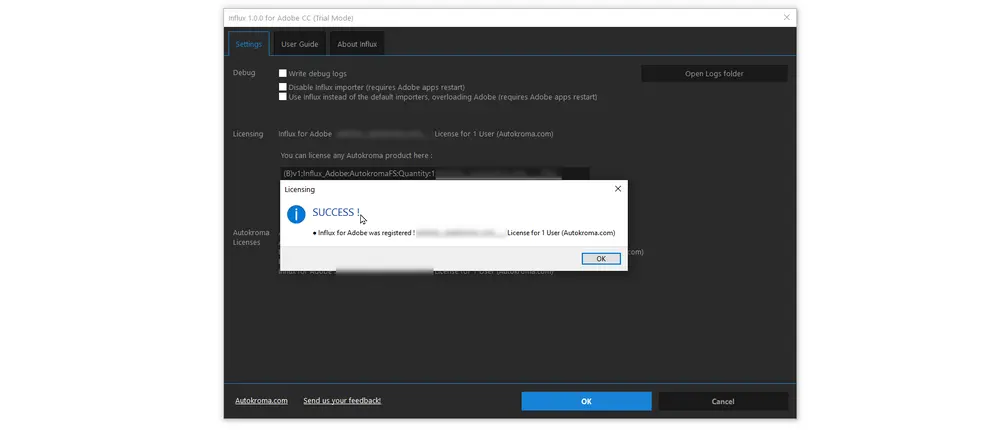 Step 3. Restart Adobe Premiere Pro and now you can have full decoding of your files. Drag and drop the AV1 encoded file to Premiere Pro and start editing now!
2. Voukoder
Voukoder is a free media encoding plugin for Adobe Premiere Pro and Adobe Media Encoder. It is completely open source and be downloaded free of charge from the Coukoder website. Instead of using any specially developed encoders, Voukoder builds on the well-established FFmpeg project and connects it directly to Adobe products through rapid memory access.
But note that the hardware accelerated AV1 encoding in Premiere Pro is only capable when Voukoder is used with Intel® Arc™ graphics.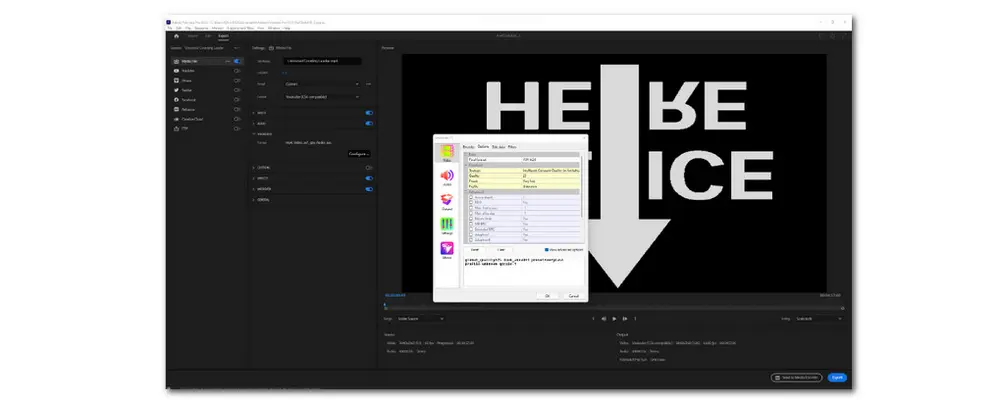 How to Encode AV1 Codec Files in Premiere Pro with Voukoder
Step 1. Get the free Voukoder plugin from Adobe Exchange, and install it. (It is compatible with Premiere Pro 13.0 or higher on Mac, Windows 32-bit, and Windows 64-bit.)
Step 2. Open Premiere Pro and edit videos as usual.
Step 3. Open the "Exporting Settings" dialog via the "File" > "Export" > "Media" menu or the CTRL-M key combination. Then, select the "Voukoder" format in the drop-down box under "Export Settings".
Step 4. The "Voukoder" exporter offers a new "Voukoder" tab in addition to the "Video" and "Audio" tabs. There you will also find an additional "Configure..." button. Click it to select the AV1 encoder.