AOMedia Video 1 (AV1/AV01) is a video coding format released in recent years. It was developed by Alliance for Open Media as the successor to VP9 for video streaming over the internet. With its optimized compression algorithm and royalty-free nature, AV1 is used by an increasing number of streaming platforms and browsers. However, it is still a new format that few software and devices can recognize. But don't worry. Here you can find powerful AV1 players to play AV1 videos perfectly. Please read on.
Microsoft Windows does not come with support for AV1-encoded files. If you play AV1 in the Movies & TV app or Windows Media Player, you will get a playback error "0xc00d5212". However, you can find a third-party video player with AV1 support to play back AV1 files.
WonderFox HD Video Converter Factory Pro is the best AV1 media player I recommend. It is a comprehensive application with a built-in video player that can play all kinds of videos, including AV1 files. It supports different AV1 videos like MKV, TS, WebM, HD, FHD, 4K, and even 8K. But that's not all. The main focus of this software is to convert videos to a common format for smooth playback on all devices and platforms. That means it can also help you convert AV1 files to MP4, MOV, AVI, H264, HEVC, MPGE4, etc., and then you can play the converted files on any device without compatibility issues.
In the next part, you can learn how to play and convert AV1 files using this software. Just read and follow.
Step 1. Add an AV1 Video to the Program
Launch WonderFox HD Video Converter Factory Pro and enter the "Converter" module. Next, drop an AV1 video here directly.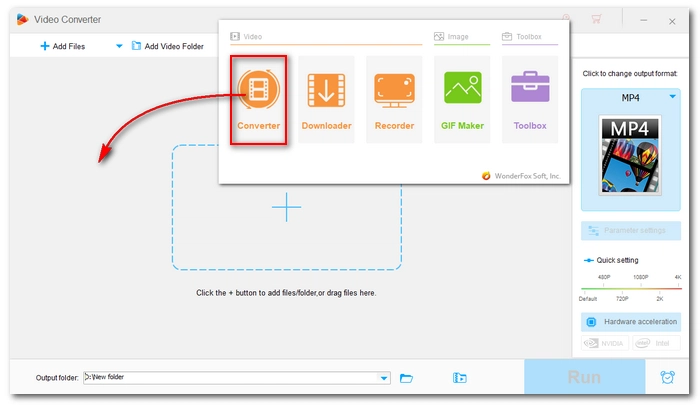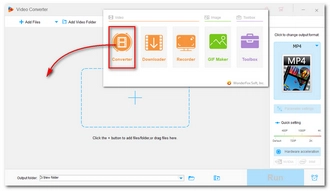 Step 2. Play AV1 without Hassle
Click the Play button on the video thumbnail to play the AV1 file. You can click the full-screen button (next to the close icon) to watch your AV1 video in full screen.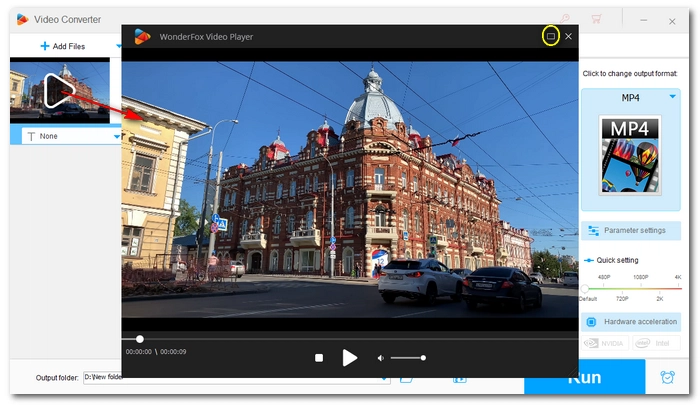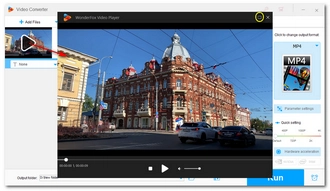 Optional. Convert AV1 to Play on All Devices
The program can also work as an AV1 converter to convert AV1 to mainstream formats for easy playback. For example, you can convert AV1 to H264 MP4, the most popular format with the best compatibility. All you need to do is to open the output format list on the right side of the program and select "MP4" as the output format. Then go to the "Parameter settings" and change the video encoder to "H264". Finally, click "Run" to start the conversion at once.
Tips. You can add multiple AV1 files for batch conversion.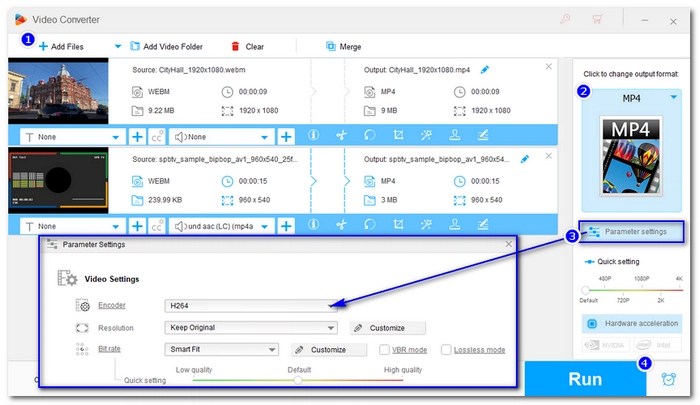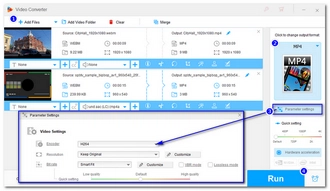 If you need to play AV01 files on other devices, besides using the AV1 converter to change the files to the target device formats, you can also use an AV1 codec player for all platforms.
VLC Media Player is the best of its kind. As a part of Alliance for Open Media, VLC has native support for AV1 codec and can decode AV1 files quickly. It is open source and multi-platform supported, so you can use it as an AV1 player for Android, macOS, and Windows. Just download the latest version of VLC from the official website https://www.videolan.org/ and throw your AV1 video at it to start playing.
Note. Sometimes, VLC would fail to play back AV1 videos. If that happens, you can refer to this article on how to fix VLC AV1 playback error for solutions.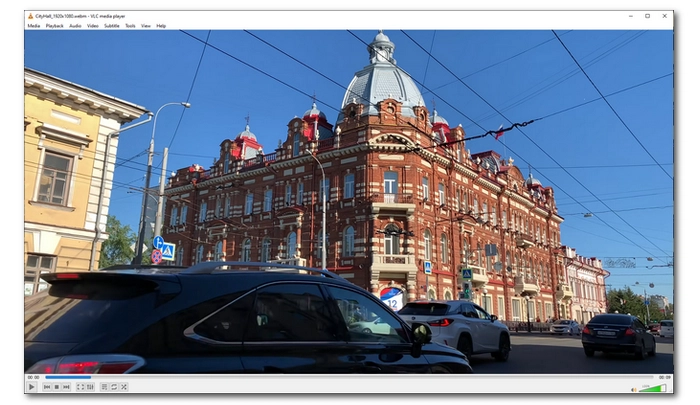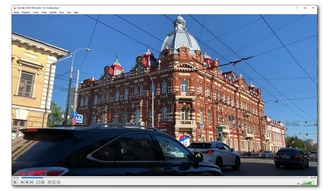 If VLC does not work for you, you can try the following AV1 video players:
PotPlayer
MPC-HC
MPV
MX Player
In fact, to play AV1 videos on Windows, you can also download the AV1 codec extension to enable AV1 playback. The AV1 Video Extension is available for free in the Microsoft Store. Check our article AV1 Codec Download for Windows 10/11 for more help.
That's all I want to share about the AV1 players and how to play AV1 video files. I hope you can find this article helpful. Thanks for reading.