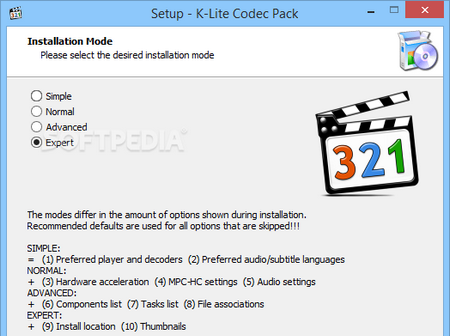 Install MOV Codec for Windows Media Player
Some users also report that MOV files can't be played on Windows even they have updated Windows Media Player. As I have mentioned above, missing required codec will result in the problem that MOV is not recognized by Windows Media Player. Generally speaking, installing a 3rd party codec package can fix this issue.
For instance, 3vix MPEG-4: [http://www.free-codecs.com/download/3ivx.htm], this one is compatible with Windows Media Player or QuickTime Player and other media players. Moreover, this decoder can be helpful when playing MOV, M4A, AVI, etc.
And K-Lite Codec Pack: [https://filehippo.com/download_klite_codec_pack/]. This one is updating regularly and is capable of playing all audio and video files, of course, including MOV files.
Hot Search: Solve AE Problems of Adobe Media Encoder l Install VirtualDub FFmpeg Input Plugin to Open MP4