Someone said that the cornerstone and soul of a presentation are the transitions, animations and effects. I agree with this view. After all, the converted video still lacks a lot of details and essence, while the recorded video is equivalent to a simulated presentation by yourself, which will present a better result.
You're able to record your presentation with either familiar paid or free video capture programs. In order to cater to non-tech-savvy people, I'll demonstrate the details with a super lightweight freeware - Screenrec.
Step 1. Visit https://screenrec.com/ to download and install this program. Run it and there will be a back menu bar sticking at the right side of your desktop screen. Click on the Gear icon to open Settings window. Register a free account to validate unlimited HD recoding without watermark. Also, you can enable sound recording and set hotkeys to start and end the capture.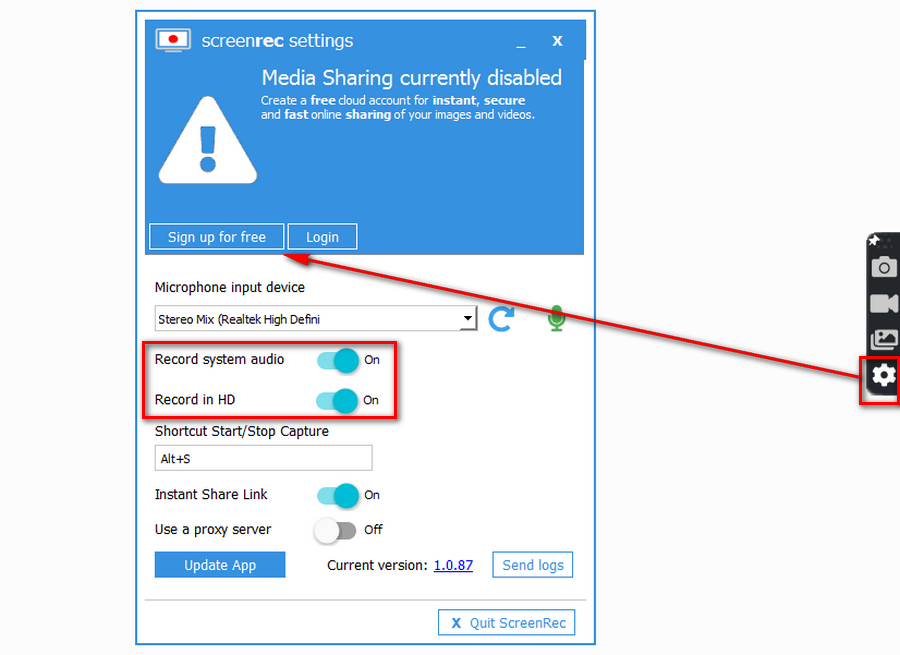 Step 2. After logging in your account, open your ODP presentation. Click on the camcorder icon to drag an area and start the video recording, it will capture the activities in the area automatically. Now you can start your presentation for recording.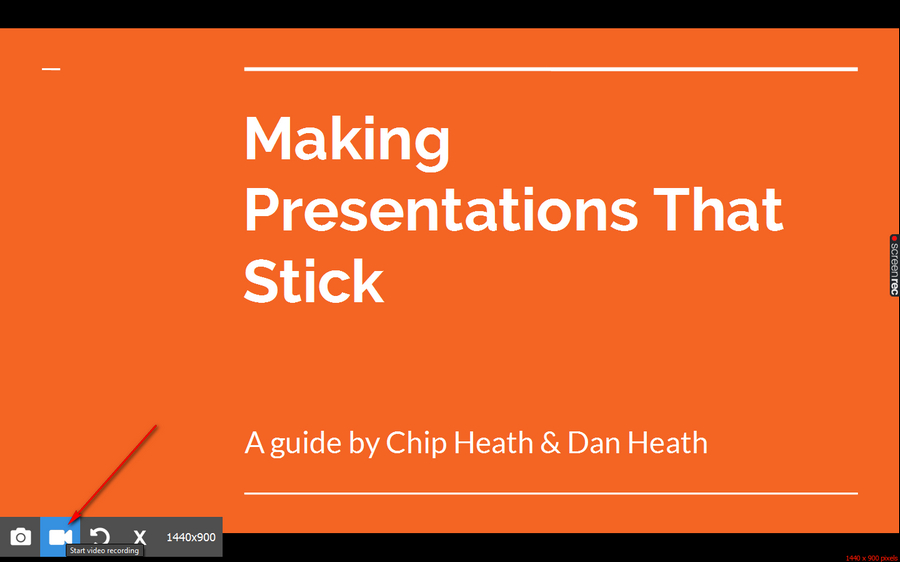 Step 3. When the presentation is over, stop the recording, Screenrec will automatically upload the video and generate a private share link. You'll see the notification in the lower right corner of your desktop screen.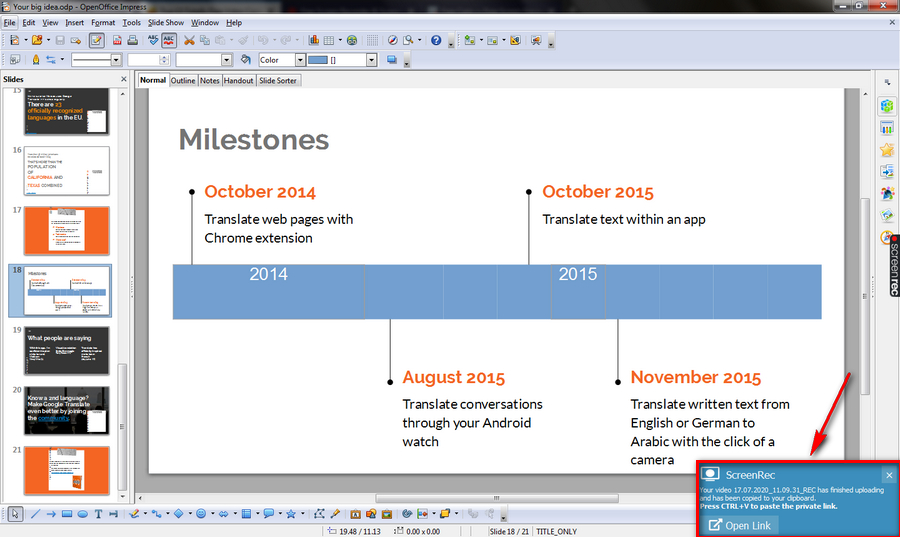 Step 4. Head over to the back menu bar and click on the picture icon to open "Screenrec Gallery", where saves your recoding history. Preview the video and hit the Download button to save your presentation as a .mp4 video file.