MOV and MPEG-4 are common video formats between which conversion is possible. If you want to play MOV video on an MPEG-4 compatible player or device, you can convert MOV to MPEG-4 format. In the following, you will learn how to easily convert MOV files to MPEG-4 with the best MPEG-4 converter. Continue reading.
Install Install WonderFox HD Video Converter Factory Pro on your PC. Then launch the software and open the Converter program.
Next, click Add Files to add your .mov video files to the program. Alternatively, you can drag and drop the source files into the conversion list directly.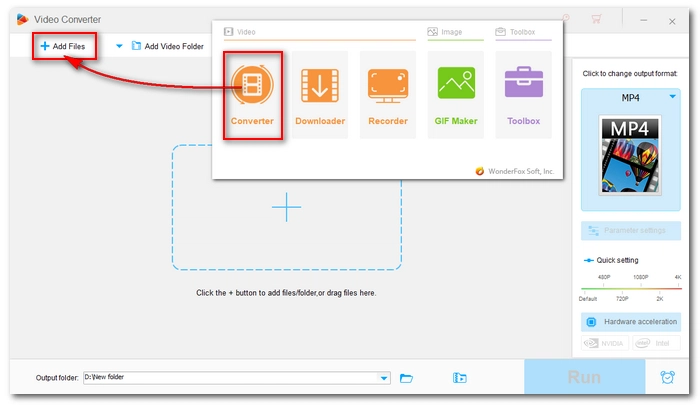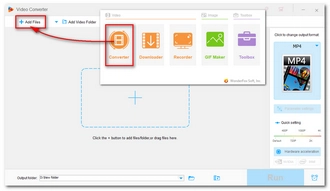 Click the format image to open the output format page. Then choose a video format under the Video format tab. Note that video formats that support MPEG-4 are MP4, MOV, MKV, M4V, and MTS.
Tips. It is recommended that you choose the MP4 format as it is the most popular format supported by nearly all devices.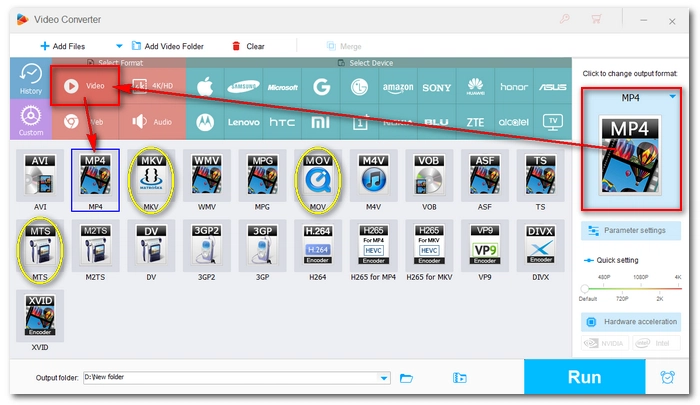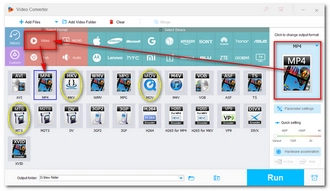 Open Parameter settings. Navigate to the Video Encoder drop-down list and select MPEG4 as the video encoder.
You can also modify other encoding settings, such as bitrate, resolution, frame rate, aspect ratio, audio encoder, volume, etc. according to your needs.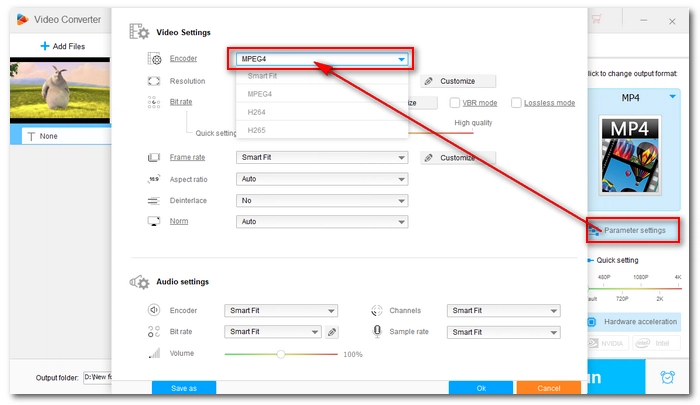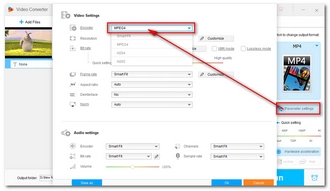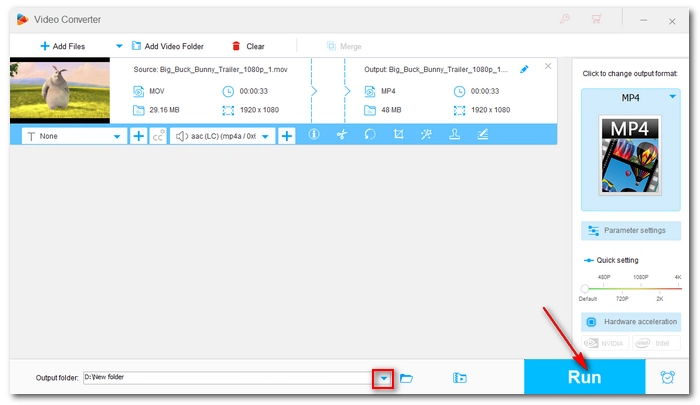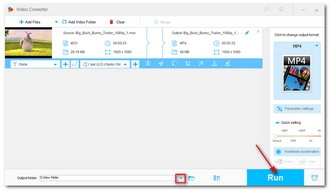 It's only four steps to convert MOV to MPEG-4 with WonderFox HD Video Converter Factory Pro. With the same program, you are also able to convert MOV to other formats as well as change other video and audio file types. I hope you can find this article useful. That's all I want to share. Thank you for reading. Have a good day!
1. Is MPEG-4 an MP4?
Although MPEG-4 is often abbreviated as MP4, they are not the same thing. MPEG-4 is a compression format used to compress and decompress video files stored in container video formats such as MP4, MOV, MOV, etc.
2. Is MPEG-4 the same as MOV?
No, MPEG-4 is not the same as MOV because MOV is a container format similar to MP4 and MPEG-4 is a codec format. MOV files can be encoded with the MPEG-4 codec as well as other codecs such as H.264, HEVC, ProRes, etc.