MPEG-4 is a video compression standard for video and audio coding, which offers improvements of video compression efficiency than the MPEG-1 and MPEG-2 standards and can achieve smaller file size at the same video quality. MPEG-4 is widely used for distributing videos on the Internet and digital multimedia broadcasting. It also features good feasibility. Virtually all modern devices give support for this type of file. Due to these characteristics, it's a preferred solution to convert videos to MPEG-4 when sharing videos online or playing videos on more devices.
And for this purpose, we need an MPEG4 converter to help with the process. Many video converters are capable of re-encoding videos with MPEG-4. Nevertheless, they vary in complexity and efficiency. We highly recommend that you use this easy MPEG4 video converter software, WonderFox HD Video Converter Factory Pro. It is well-known for its simplicity and conversion ability. You can use it to convert any video to MPEG4 and fulfill other conversion tasks easily.
The following part shows you how to carry out MPEG-4 video conversion with HD Video Converter Factory Pro. Read on to get the specific instructions.
How to Convert Videos to MPEG-4?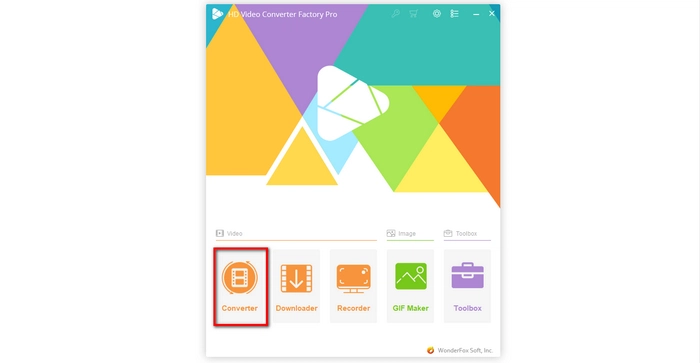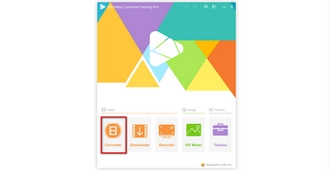 Click +Add Files, select the videos you want to convert from the computer hard drive, and click Open. You can also directly drag these videos into the Video Converter window.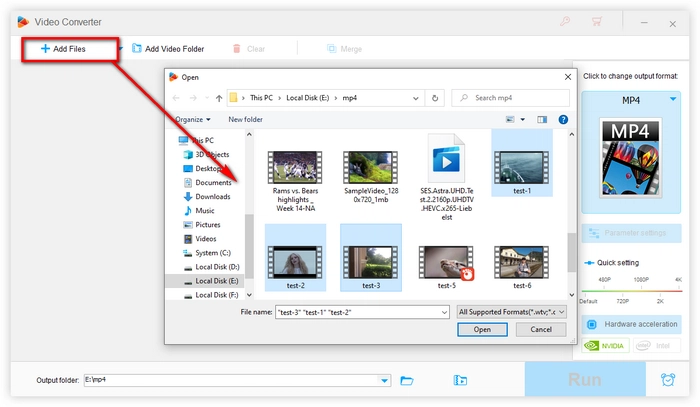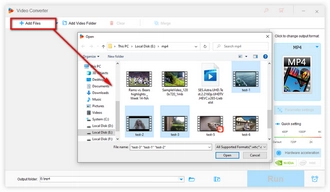 Firstly, click the format icon on the right side, select MP4 under Video tab.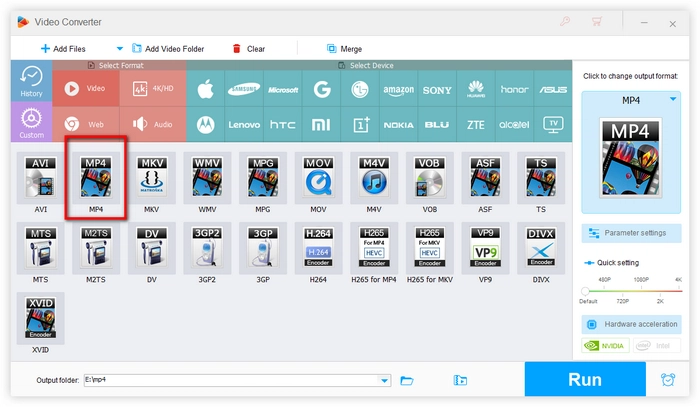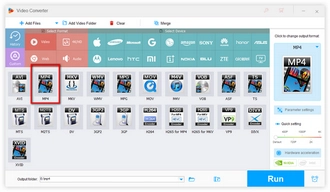 Then go to Parameter settings, open Encoder under Video Settings, select MPEG4. Click OK to save the changes.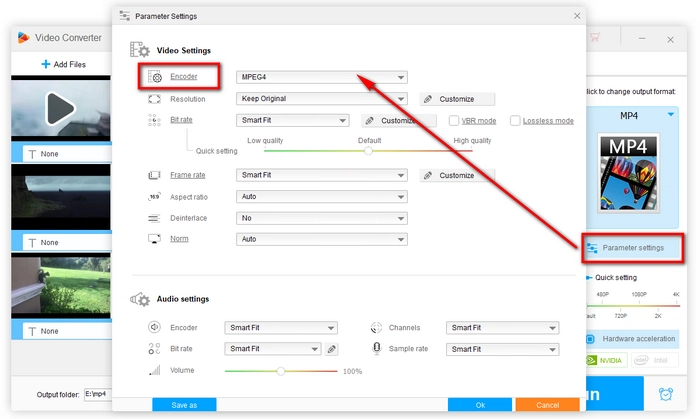 Besides video encoder, you can also change the bitrate, frame rate, aspect ratio, volume, and other settings based on your needs. Additionally, you can click Save as on the lower left corner to create it as a preset profile so that you can directly apply the setting under Custom next time.
At the bottom of the interface, hit the triangle button to designate an output path if you want to change the default output folder. Now click Run to batch convert these videos.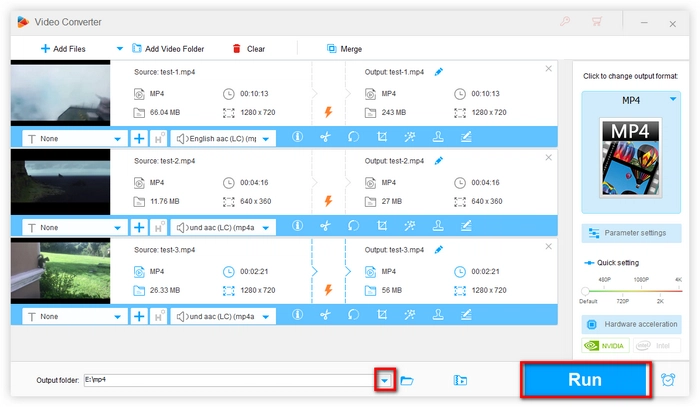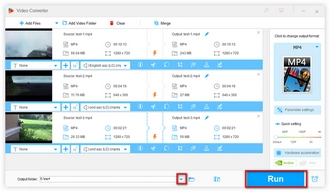 The conversion starts and will be complete soon. A new window will pop up when the whole process ends. You can open the output folder to check the converted MPEG-4 videos through this window.
Tips. HD Video Converter Factory also offers a free version, through which you are able to convert MPEG-4 for free while it doesn't support batch conversion and some advanced features in the Pro version.
If you need a free MPEG-4 converter, you can give it a try.
Many online video converters can handle MPEG-4 conversion. If you only need to convert a small video clip, you can utilize such an online service. Here are three popular options:
https://video.online-convert.com
Since online MPEG-4 converters require you to upload the video online for conversion, the whole process accordingly takes much more time. Most of them also have maximum file size or amount limit for free user or will restrict the conversion speed. So, we do not recommend converting large video files on these websites.
Bottom Line:
These MPEG4 converters have different highlights for different demands. Just select the one suitable for you. Meanwhile, WonderFox HD Video Converter Factory Pro is the editor's pick. It offers comprehensive solution to deal with video conversion and features real-time fast process.