MMPZ Is Not a Real Music File

Rather than a real music file that contains audio data, MMPZ file is just a project file created by the free, cross-platform and open-source digital audio workstation - LMMS (formerly Linux MultiMedia Studio). There is actually no any audio data in MMPZ file, instead, it only contains project data like instrument settings, sound effects, tempo, pitch, volume, controllers, etc.
In other words, MMPZ file has not been rendered as a playable music file yet. That's the reason why you failed to open and play .mmpz files using other applications and devices. Since MMPZ file is exclusive to LMMS, there is no any 3rd party program can handle and convert this file type, LMMS is the ONLY MMPZ converter. Next, I'll show you the appropriate workaround to convert MMPZ to MP3, WAV or any other popular audio format.
How to Export LMMS Projects (.mmpz) to MP3, WAV, OGG and More?
Note: Before we get started, make sure the MMPZ files are created on your own computer. It may pop up an error message like "VST plugin missing", "sample not found" and the like if your MMPZ files were shared by other people or downloaded from the web.
Step 1 - Load an MMPZ File
Keep your LMMS up-to-date through official website https://lmms.io/ to avoid any discrepancy in the guide (LMMS project files were saved as .mmp format in the old version, and this guide is also applied to MMP to MP3 conversion.). Run LMMS, click "File" button on the top menu bar, select "Open" (or press the hotkeys "Ctrl + O") and locate your MMPZ file to import to LMMS. Alternatively, double click on the MMPZ file if it has already been associated with LMMS.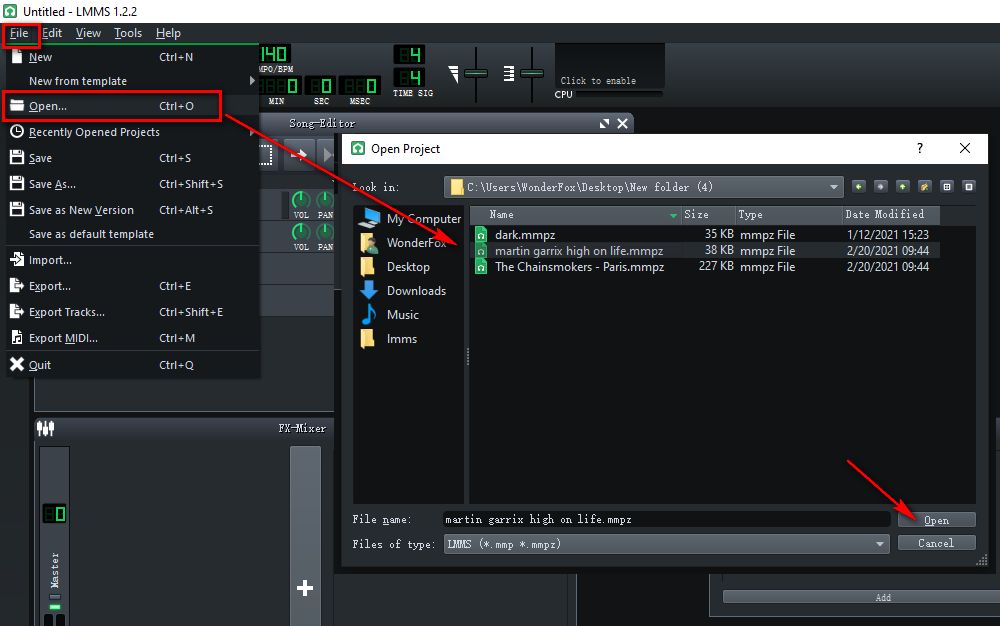 Step 2 - Choose MP3 as Output Format
LMMS will load and restore the last state you were editing and other settings, based on the instructions and references of the MMPZ file. Now you can continue your music production work, or click "File" > "Export" and select a directory to export the final music file. Modify the music name and select "Compressed MP3-File (*.mp3)" option in "Files of type" section. Then click "Save" button.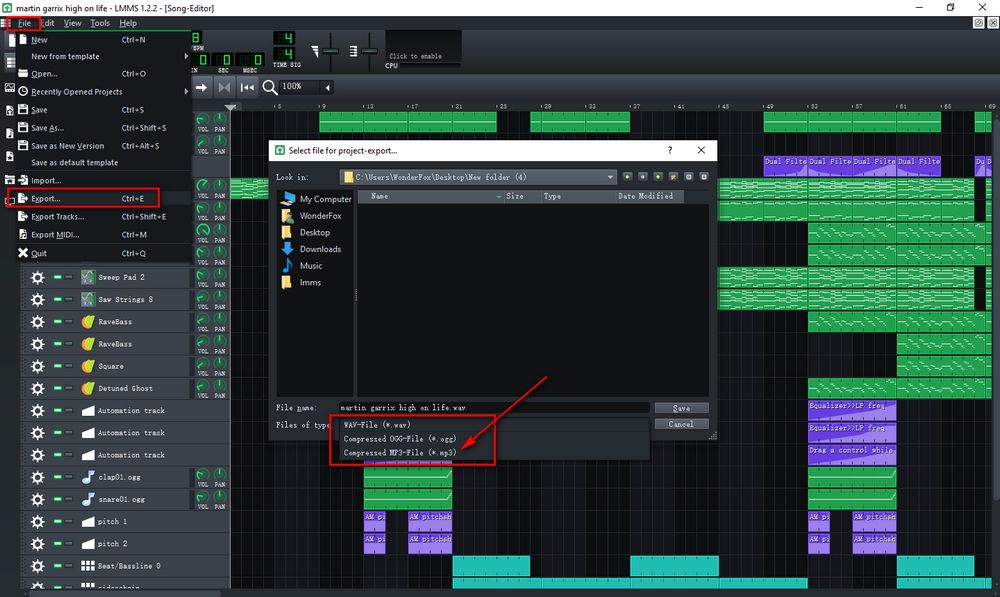 Step 3 - Export MMPZ to MP3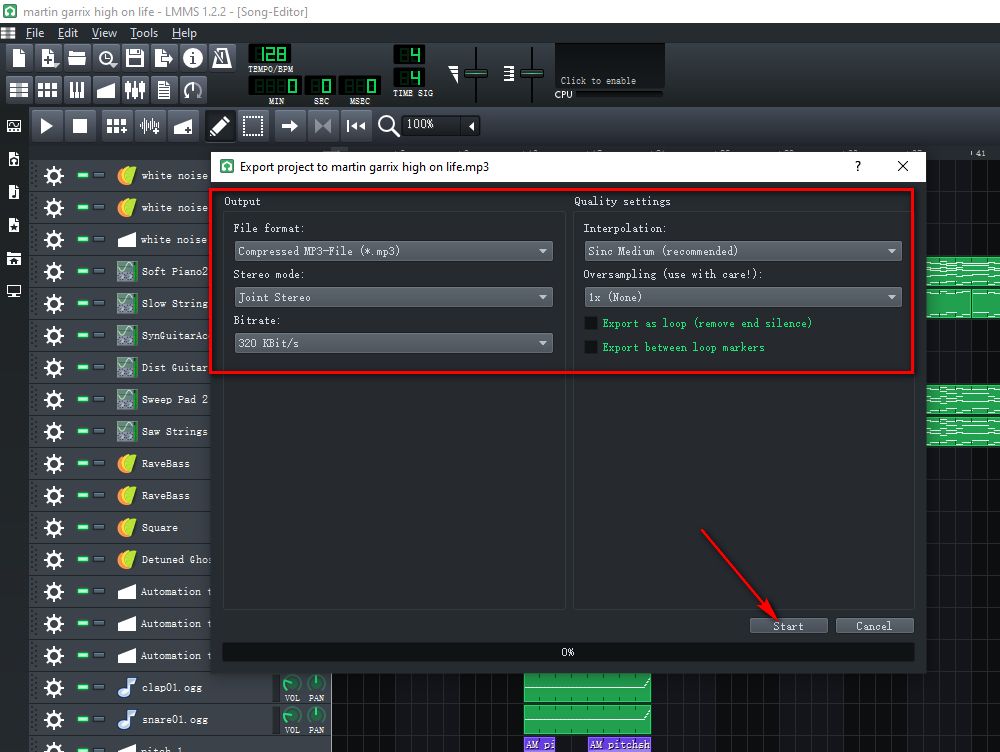 Final Words...
For those people who are new to LMMS are most likely to click "Save" or press "Ctrl + S" hotkeys or choose "Save as" to save the the project, which will create the MMPZ file. So, stop looking for any third-party MMPZ converter online, LMMS is the only solution. Hope this post would solve your demand for MMPZ to MP3 conversion, thanks for your reading.