What's a NCM File? Here's the Brief Introduction
NCM stands for NetEase Cloud Music file, just as its name implies, this file type is exclusive to NetEase Cloud Music APP, a leading freemium music streaming platform in China like Pandora and Spotify. As a VIP premium member, you're able to download unlimited albums and songs from NetEase Cloud Music APP and listen to them offline. However, you are restricted to download songs in the proprietary .ncm format, which can only play within the APP till your subscription is expired even if you have purchased the songs.
Even so, there's always a way out. Thankfully, a few handy and useful gadgets have been developed by some kind-hearted and well-meaning programmers to help decrypt and convert NCM to MP3, so that you can enjoy your purchased and downloaded songs on other devices anytime and anywhere. And most importantly, these tools are completely free and open source. Let's cut the crap and get down to the point.
Part One - Convert NCM to MP3 Using Desktop Tools
1. NCMDump
NCMDump is a standalone program that you don't need to open and install it. Frankly, there is no need to understand the language, coding, command lines and other specifics on README.md page. It's fairly simple to use it to convert NCM files to MP3s in bulk, meanwhile, it will supplement metadata information like title, artist, album, genre, cover, etc.
To avoid the unexpected removal from GitHub, I've zipped the executable file and uploaded to Google Drive. Download the ZIP file here: https://drive.google.com/file/d/1cPQ5aHcMs3cnw3uBhIzT5eyNnxkdm17B/view?usp=sharing. Then upzip the package file and move the "main.exe" file to the folder where you store the NCM files.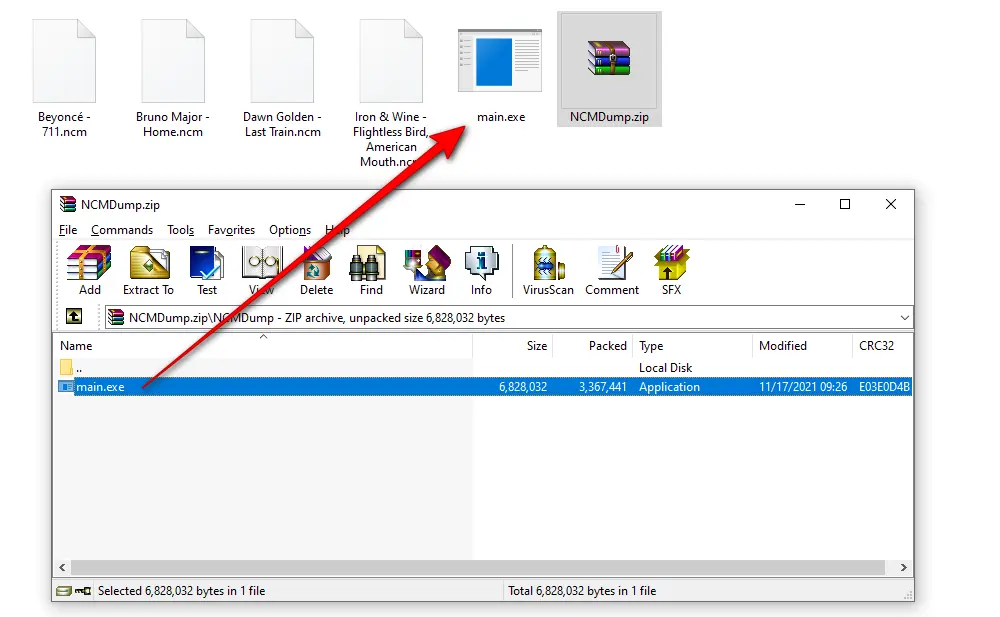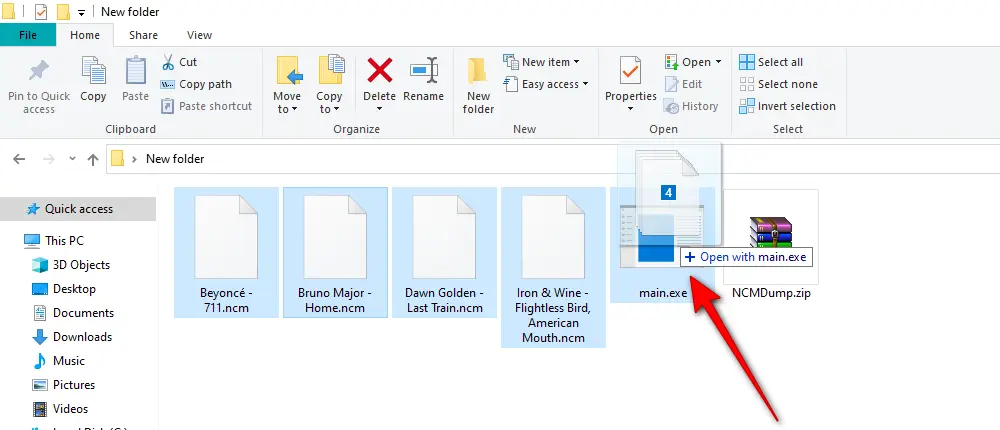 Then a command prompt window will pop up and start the batch NCM to MP3 conversion. The window will disappear automatically after the conversion is complete. You'll see all 320kbps MP3 and FLAC files are created in the same folder. Just enjoy!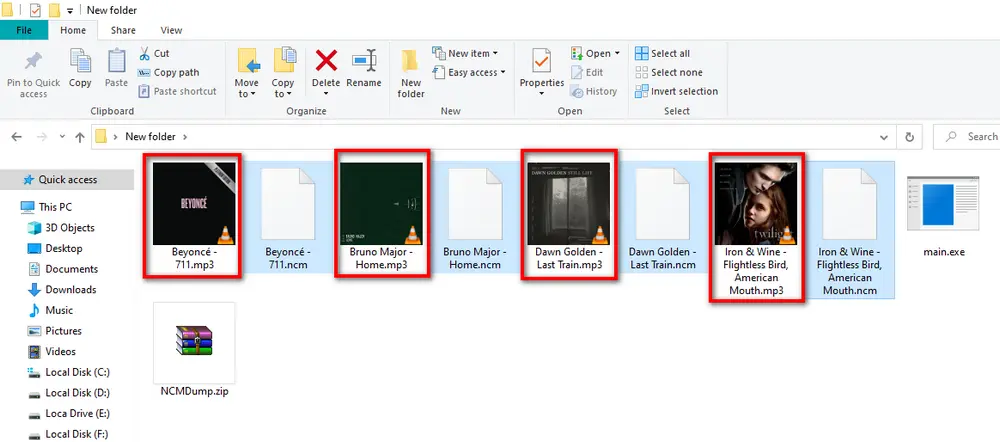 2. NCMDump-GUI
Without ReadMe file, few people would know how to use NCMDump. By contrast, NCMDump-GUI is developed with a foolproof and self-evident GUI. First of all, download this only 209 KB "ncmdump-gui.zip" file through https://drive.google.com/file/d/1CoRf7fWxPw_DEHjuJWE9XxzSr1Gji4eE/view?usp=sharing. Extract all files to your computer. Run "DesktopTool.exe" file, a small and plain window will pop up.
Note: The "DesktopTool.exe" file may be blocked by Windows Defender, but based on my hands-on tests, it's safe.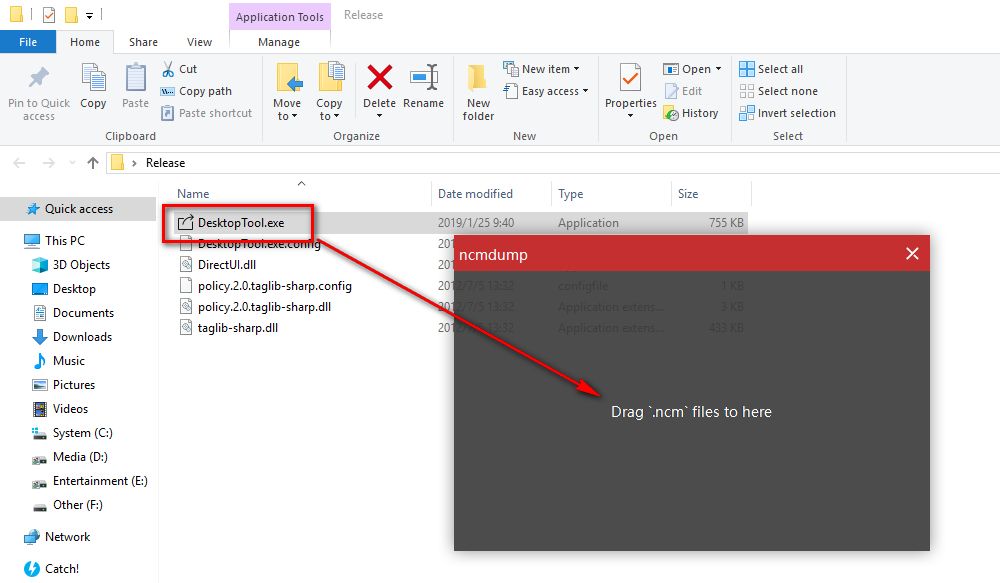 Drag all your NCM files to this window, it will perform NCM to MP3 conversion automatically. All the 320kbps MP3 files will be saved in the same folder.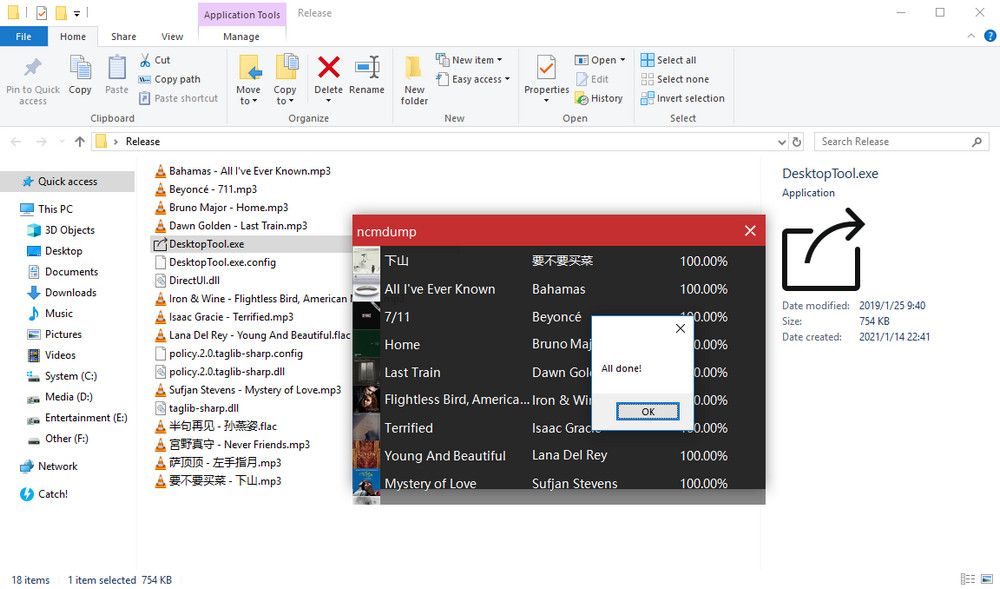 Part Two - Convert NCM to MP3 Online
If you only have a handful of NCM files that need to be converted, an online NCM to MP3 converter is also a better option. I have listed some of websites I've already verified below. These websites of the sort are easy to operate even if you know little about Chinese. You're allowed to stream MP3 online or download to local drive.
However, in case of browser crash, high CPU/memory usage and other unexpected issues, I would say the best advice is, import 10-20 .ncm files at a time.
1. https://magic-akari.github.io/ncmc-web/ (Except for batch download option, it's perfect.)
2. https://mp3.aoleiao.com/ (Recommended!)
3. https://ncm.worthsee.com/ (Webpage will be forced to refresh when uploading more than 6 NCM files.)
4. http://convert.freelrc.com/ (Webpage will be forced to refresh when uploading more than 6 NCM files.)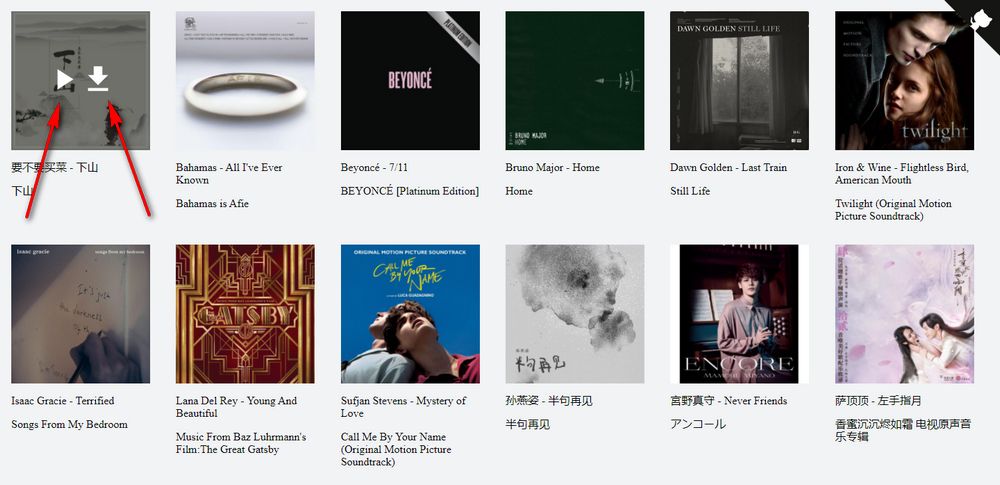 Video Tutorial: How to Convert NetEase Cloud Music (NCM) Files to MP3?