The following are three online TikTop video downloaders that are capable of downloading videos from TikToK without watermark. They are applicable on iPhone, Android, and computer browsers.

Step 1. Copy the TikTok video URL. Computer users need to go to the TikTop website, open the video you want to download, and copy the video URL on the top address bar. Android or iPhone users using the TikTop app need to tap the Share button at the right bottom, scroll right and tap the Copy Link button.

Step 2. Go to snaptik.app, paste the video URL, and click the download button. The progress bar below will display the analysis progress. When it ends, a new download page pops up.
Step 3. Choose a download server. The download starts.

Step 1. Copy the TikTok video URL, go to musicaldown.com.
Step 2. Paste the URL into the blank box and click the DOWNLOAD button.
Step 3. Select a download server.
TikTok allows you to download audio only from TikTok.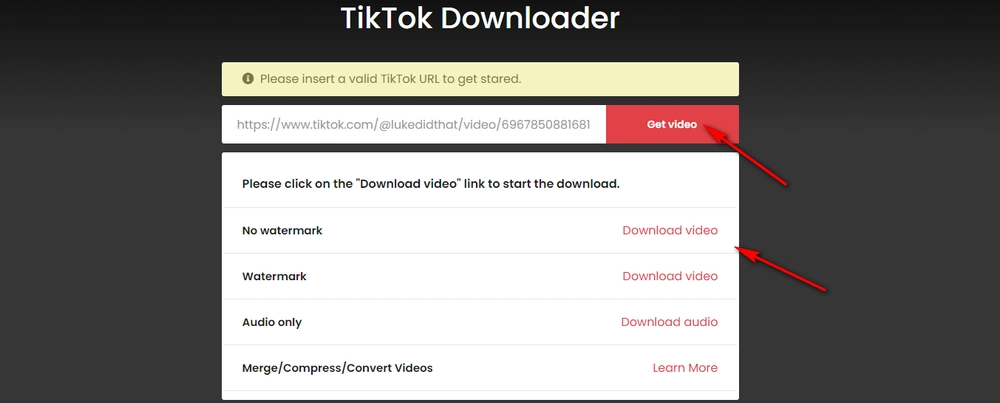 Step 1. Copy and paste the URL of the desired video into the blank box on ttdownloader.com.
Step 2. Click Get video and the analysis starts.
Step 3. There will be a list of download options. Click the Download video button next to No watermark, and the download process will be initialized.