Unlike video container formats (MP4, MKV, AVI, MOV, etc.), video codec is software to compress and decompress video data of a file. Different codecs use different compressions, hence different output sizes. While more efficient codecs are developed to provide better quality and size ratio, not every codec is widely supported. It's common to encounter a video playback failure on a TV, smartphone, and other electronic devices because of unsupported codecs. For example, you cannot play HEVC on some Samsung TV models. Changing video codec is therefore necessary. And fortunately, it'll be easy to change codec with a codec converter. In the following, we will show you the best free video codec converter and how to convert video codec with it easily. Just read and follow.
Tip. By changing codec to a more efficient codec, such as H264 to HEVC, you can reduce the file size significantly but keep the same level of quality. Yet, note that HEVC and other more advanced codecs may not be compatible with your media player.
WonderFox Free HD Video Converter Factory is an all-format codec converter that can not only change video file types but also convert video codecs. It can convert nearly all videos to various codecs, including MPEG4, H264, HEVC, WMV, MPEG2, Xvid, DivX, VP9, H263, and more. Meanwhile, it supports changing the audio format of a video to fix unsupported audio codecs. Even better, the program provides device outputs that allow you to convert video to your target device format without tweaking any settings.
The software is easy to use. Let's free download free download the video codec changer without further ado and follow the tutorial below.
Step 1. Add File to the Converter
Open Free HD Video Converter Factory on your Windows desktop and enter the Converter module. Next, click Add File to add your video file to the conversion list. A direct drag-and-drop is supported.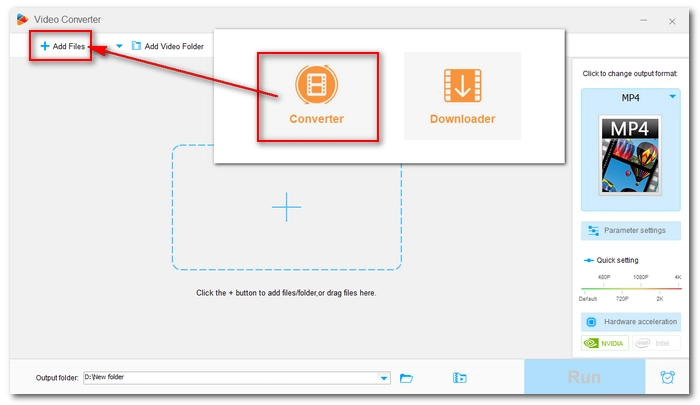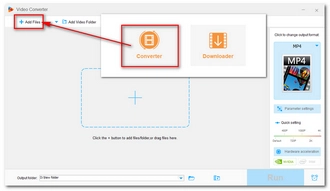 Step 2. Choose an Output Format
Hit on the format image to unfold the output format list. Then, go to the Video format section and select your preferred output format. Note that different formats accept different codecs. You need to make sure that the format you choose supports the codec you want to use. For example, MP4 and MKV supports MPEG-4, H264, and H265.
Tip. You can explore the Device section and choose your target device profile.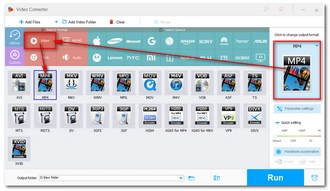 Step 3. Change Video Codec
Click Parameter settings to open the Settings window. Next, change the Video Encoder or Audio Encoder to your wanted codec. Then click Ok.
Tip. You can also alter other parameters like resolution, bitrate, frame rate, aspect ratio, volume, etc. as you see fit.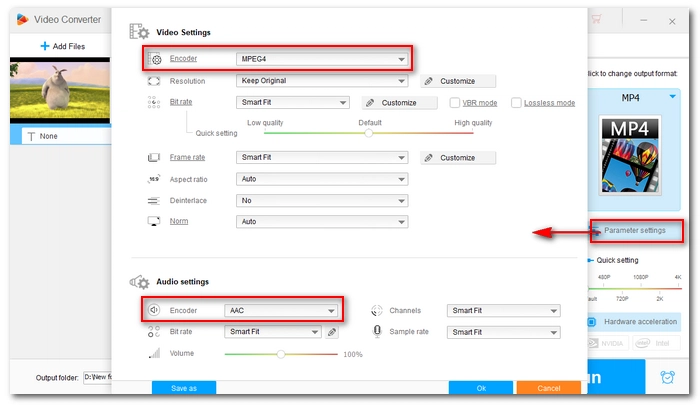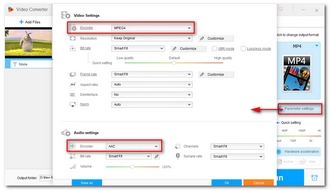 Step 4. Start Conversion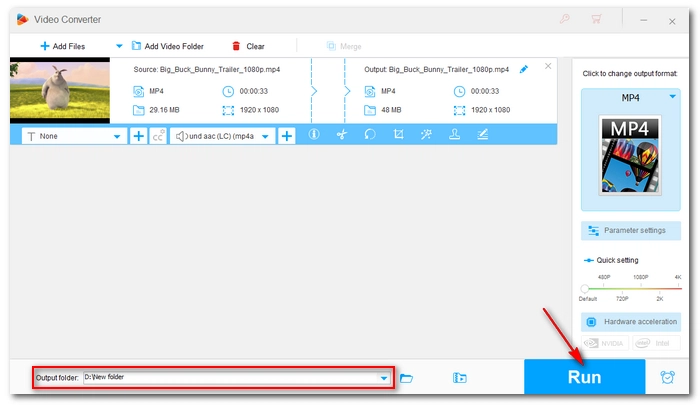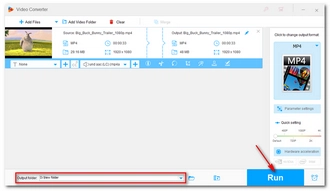 Conclusion
Video codec conversion is important if you want to fix unsupported video format. With the free codec video converter here, you should have no problem converting your video codecs. That's all I want to share about the best free video codec converter and how to use it to change video codecs. I hope this article has been some help to you. Thanks for reading. Have a good day!