Ever wondered how to extract audio from MKV files? Maybe you've got a killer soundtrack trapped in an MKV file, or you want to snag a piece of dialogue from your favorite movie, create a custom ringtone, use audio clips in a presentation, or even remix audio for your creative projects. Whatever your reason, we're here to help you hit the right notes.
The Best MKV Audio Extractor - WonderFox HD Video Converter Factory Pro
When it comes to extracting audio from MKV files, WonderFox HD Video Converter Factory Pro takes the cake, and here is why:
Ease of use: You don't need a PhD in computer science to get the hang of WonderFox. Its user interface is as straightforward as they come, making it a breeze to extract audio from MKV.
Simple steps: With WonderFox, extracting audio from any video is as easy as 1-2-3. No convoluted processes or complicated steps.
Batch conversion: Got a bunch of MKV files? No problem. WonderFox lets you batch extract audio in one fell swoop.
GPU acceleration: Thanks to GPU acceleration, WonderFox performs conversions at lightning speed. No more waiting around for your files to convert.
Wide range of presets: Regardless of what device or platform you're using, WonderFox has a preset for you.
In short, it's a one-stop-shop for all your conversion needs, allowing you to extract MP3, FLAC, and more from your MKV files. Get the best MKV audio extractor free download, let's jump in.
Step 1 - Add MKV Files
Install and runInstall and run HD Video Converter Factory Pro and open "Converter" module. Click on "Add Files" or "Add Video Folder" button to import your multiple MKV files. Alternatively, just perform a simple drag-and-drop.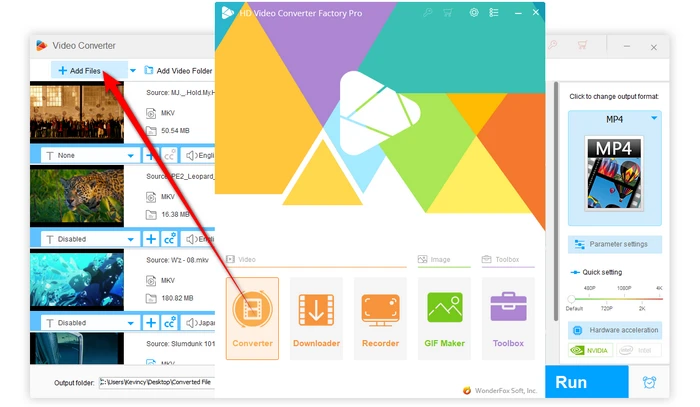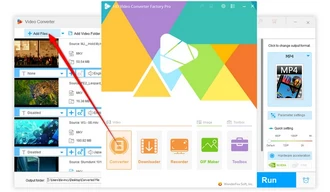 Step 2 - Choose an Audio Output Format
Unfold the 500+ output presets by hitting the "Format Profile" on the right side. To extract audio from MKV, go to "Audio" category and choose your desired audio format, so that you can convert MKV to MP3, FLAC, and the like.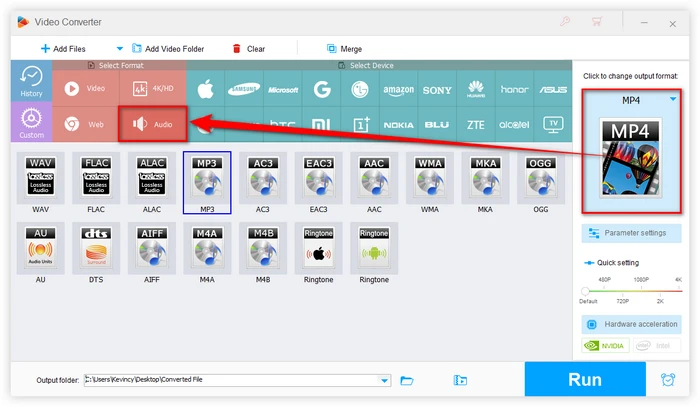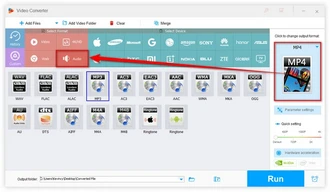 Step 3 - Batch Extract Audio from MKV Files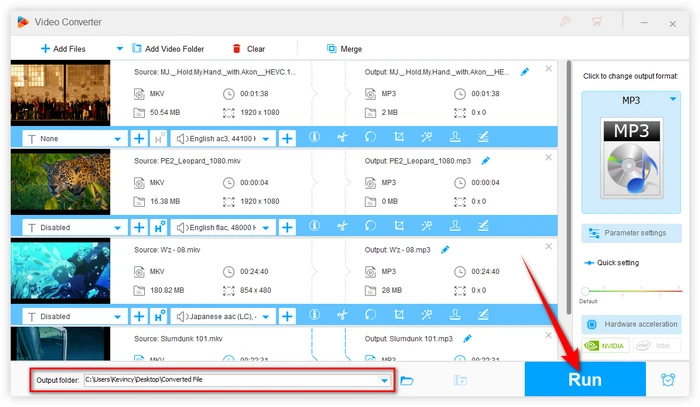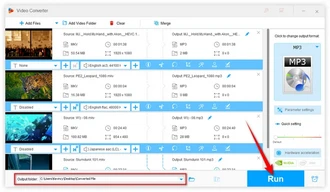 Optional - Customize Parameters & Editing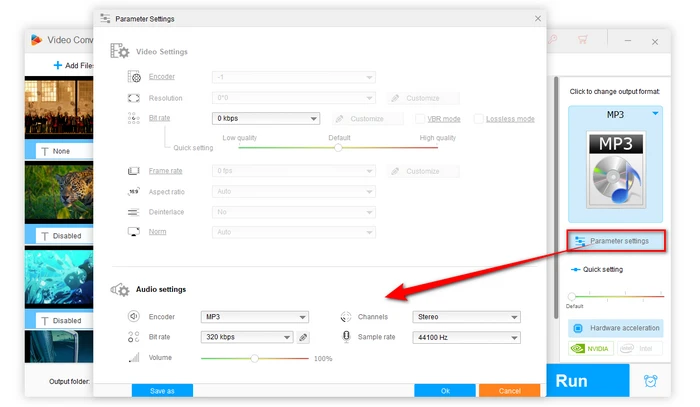 Alternative Solutions for Extracting Audio from MKV
While WonderFox HD Video Converter Factory Pro is an excellent choice, there are alternative methods and tools you can explore for extracting audio from MKV files. Let's take a closer look at three popular options:
#1. Using Audacity
Audacity, a free and open-source audio editor, also offers the capability to extract audio from video with the help of the FFmpeg Import/Export Library installed. Here's how you can do it:
Download and install Audacity from the Official Website.
Launch Audacity and click on "Edit" > "Preferences".
Go to the "Libraries" tab and make sure "FFmpeg Import/Export Library" is selected and located. If not, click "Download" button to get it and configure it again.
Click on "File" > "Open" to import your MKV file. If you have installed the FFmpeg library correctly, Audacity will scan the MKV file and import the audio-only track.
Click on "File" > "Export" > "Export Audio".
Rename the output audio file, choose an output format from the drop-down menu.
Choose your preferred format options to personalize the output files. Finally, click "Save" to extract audio from MKV in Audacity.
Depending on the length and complexity of the audio track, the conversion may take several seconds or minutes.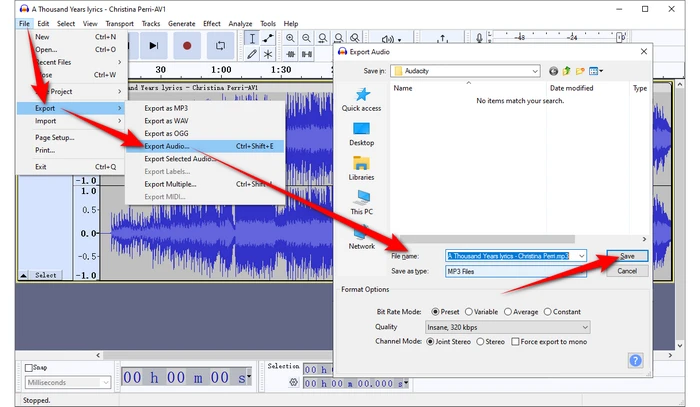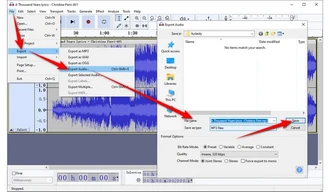 #2. Using VLC Media Player
VLC Media Player, a versatile multimedia player, can also be used to extract audio from video files including MKV. Follow these steps:
Open VLC and go to "Media" > "Convert / Save".
Click the "+ Add" button and select the MP3 files you want to convert, then click "Convert / Save".
Under "Profile", select MP3, OGG, FLAC, or WAV (CD) option in the drop-down menu.
Click the "Wrench" icon to change audio sample rate, channel, bit rate, or codec under the "Audio Codec" tab. Then click "Save".
Finally, click "Start" to start extracting audio from MKV in VLC.
Note. For VLC batch conversion, you're not allowed to change the destination folder. The converted audio files will be saved in the same location of your source MKV files.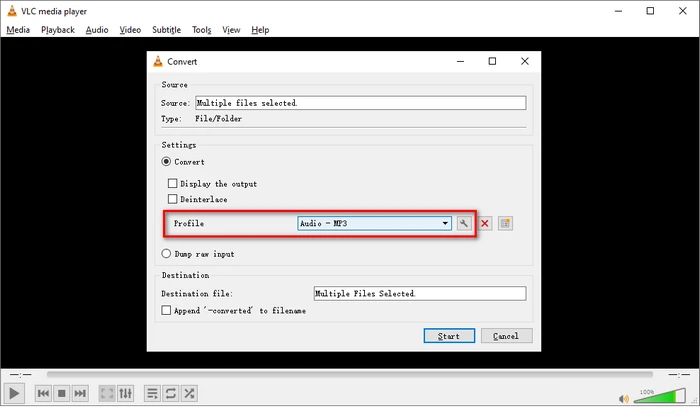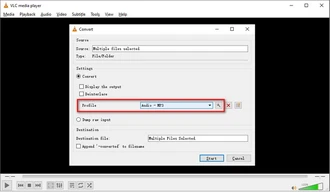 #3. Using Online MKV Audio Extractor
If you're looking for a quick and easy solution, online MKV audio extractors like Online-Audio-Converter, Zamzar, and Convertio are a solid choice, allowing you to extract audio from MKV video online. They're simple, straightforward, and don't require any downloads.
Simply open one website through your frequently-used browser, click on "Open/Choose Files" to upload your MKV file. Then select the desired audio format and click "Convert" to extract the audio from MKV online. Once finished, download the audio file to your local drive.
Related Posts: Extract Audio from FLV | Extract Audio from Screen Recording | Extract Audio from Facebook