Why Do We Extract DVD Videos and Play It on Other Devices
Want to have a convenient DVD movie enjoyment when outside home or when without any players or Wi-Fi signals? There is the best tool for streaming your DVD movies to portable devices including iPad, USB, Roku and so on for further playback on those devices or HD TV.
Only 3 Steps to Copy DVDs to Devices
Step 1: Download and install WonderFox DVD Video Converter first. Insert your DVD disk to your computer drive and now open the professional program. Decide an output folder and begin analysis.
Step 2: Choose an output device format for your output video.
Step 3: Begin conversion.

How to Transfer DVD Videos to Different Gadgets
1. Copy DVD to Storage/ Memory Devices
Reserve your DVD files to your memory card or USB to save more space for your room and find a safer place for your video files.
DVD to USB Conversion
Do you want to store your DVD movies in a single USB, and then you can freely play them on any computers by inserting in.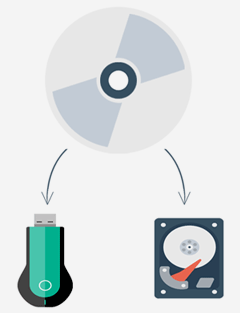 Copy DVD to Hard Drive
What if you were a movie fans and had pile of DVDs which took quite a lot of space? It would be really a waste to just throw them away. Don't worry, here comes the best way for you to save your DVD videos in one single hard drive.
For detailed guide please refer to How to Copy DVD to Hard Drive.
2. DVD to Game Console
PS4 and Xbox One cannot only be platforms for video games, but also excellent "movie theaters"!
DVD to Xbox One
Similar to PS4, Xbox One is the fourth-generation gameplay console developed by Microsoft. But considering the fragility and expensive cost to repair Xbox One disk drive, the better way is to copy DVD to a USB first and then stream it to Xbox One, a much safer method.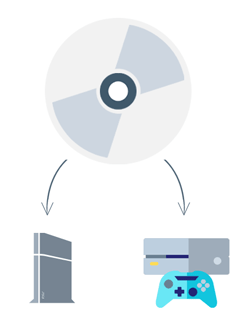 DVD to Sony PS4
PS4 is the fourth-generation game console of Sony. By copying your DVD to a USB and plug it into PS4 then you can enjoy all kinds of HD movies on this platform. But first, let's get to know:
3. DVD to Portable Players
Convert DVD to portable devices to watch DVD movies freely on a trip.
Copy DVD to Tablet
As for DVD movie lovers, tablets are fantastic platforms for movie enjoyment once you understand how to copy DVD movies to tablets. Imagine, on a trip, with no DVD disks, you can still watch lossless DVD videos on your Pad to kill time.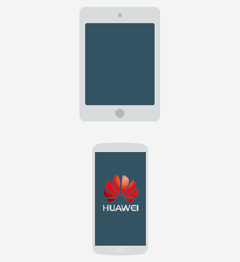 DVD to Huawei
Mobile phones like Huawei, Apple and Samsung has no drive for a DVD disk, so what if you want to watch a DVD movie on them to enjoy your favorite film on the HD screen.
Here comes the solution: How to Watch DVD Movies on HuaWei
Stream DVD to a Big Screen
Convert your DVD videos and movies to PC or TV and enjoy a smooth output on big screens.
1. Copy DVD to PC Screen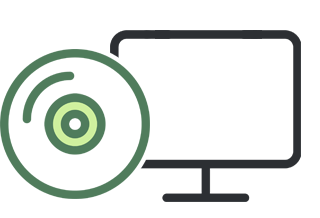 There are some types of computers without a disk drive but their users may want to watch DVDs. Or you just want to clean up your movie collections by ripping your piles of DVDs to your computer. What should you do when some of them are CSS and DRM protected.
2. Convert DVD to TV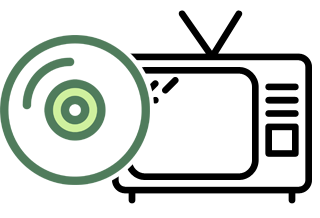 Enjoying a Hollywood DVD movie with a cup of Whiskey at Friday night is an adorable experience. But sometimes region codes like CSS or incompatibility issues create a limitation which makes a failed playback with a DVD on TV. But there is still another way. Decoding your DVD and choosing the suitable formats for the output video file to match your TV set with a useful DVD ripping program.
3. DVD to 4K TV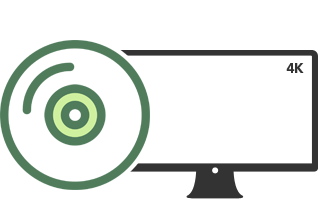 The first thing about 4K movie on TV comes to your brain will probably be 4K DVDs and a set of DVD player which are vulnerable and take too much space in your room. But now, you no longer need these two stuffs because a powerful DVD ripper can help you copy any kinds of DVDs to 4K TV. Without worrying about scratched DVDs or piles messing up your room with the knowledge of How to Convert DVD to 4K TV >
DVD to Chrome Product
Find the best way to play DVD on Chrome devices even without a disk drive.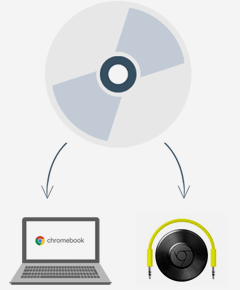 DVD to Chromecast 2
Here is another best way to play DVD on TV. Use a useful DVD Chromecast converter help you Transmit DVD to Chromecast 2 and play your HD video on TV with on quality loss.
Convert DVD to APP
Stream your DVD devices to any APP and watch them on your small gadgets.