Convert MKV to Cell Phone - Own the MKV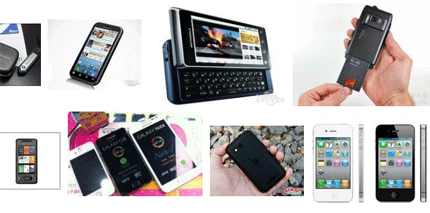 Are you worried about the format limitaion of MKV video format? HD Video Converter Factory enables you to convert MKV to cell phone and play favorite videos on your phone freely without restriction of video format. It can support various output profiles and formats for different kinds of cell phones.
What is MKV?
Since we want to convert MKV to cell phone, I think it is necessary for us to know some knowledge of MKV. MKV is a new video format, it has a lot of advantages that the former video formats do not have, which make it popular with the users.
MKV is an open source container format and it contains compressed video and audio streams along with an encoder. It is a general-purpose audio and video container. Because of its futuristic design approach, it can provide support for a vast number of audio, video and subtitle compression formats. Its features exceed even those of AVI and MP4 files. While there are merely some powerful media player on computers can support its playback well.
After knowing the basic knowledge of MKV, I think it is not difficult for us to understand why we need choose to convert MKV to cell phone.
What Kinds of Video Formats You can Choose to Convert
Converting MKV to cell phone does not means that we can play MKV to our cell phones. Actually, it means we can convert MKV to the right video formats that are suitable for our cell phones. There are some common video formats that we know can be suitable for our cell phones, such as MP4, WMV, and 3GP and so on.
MP4 is a popular and classic video format that we can see it anywhere, it is famous for its widely use and capability, most cell phones surely support this video format.
WMV, some cell phones may not support this kind of video format, but if you have an Apple cell phone like iPhone 4, you can choose this video format on your Apple cell phone. As we know, Apple iPhone is popular around the world.
3GP is famous for its widely-used in the field of cell phone, I think we can consider it as a cell phone video format, so it is the right choice to convert MKV to 3GP for you cell phone.
There may be more video formats that your cell phone supports, just choose a related video converter and get them for your cell phones.
Some Advices on How to Choose a Good MKV to Cell Phone Video Converter
If you have decided to convert MKV to cell phone, it is necessary for you know how to choose a good MKV to cell phone video converter for converting MKV to cell phone. There are some basic advices on how to choose a good MKV to cell phone video converter.
1.Whether it provides fast converting speed and high quality.
2.Whether the converter is easy-to-use.
3.Whether it has rich parameter settings like setting the resolution, bitrates, and frame rate and so on.
4.Whether it is safe or not.
These factors are very important for you to concern about, if you think it is a little difficult to follow these advices when choosing this kind of video converter, here I can recommend you a good one, it is HD Video Converter Factory Pro, it is a powerful and all in one video converter which has all the advantages mentioned above. With its specialized converting features, you will convert MKV to cell phone easily!
How to Convert MKV to cell phone with the HD Video Converter:
1. Download and install the software > 2. Click "Add" to import videos > 3. Select output format or phone model in "Profile" setting > 4. Click "Start" to begin converting process > 5. Get the suitable output video for your phone after the conversion.
Screenshot of HD Video Converter
Want to learn more details on this page. Free download>> HD Video Converter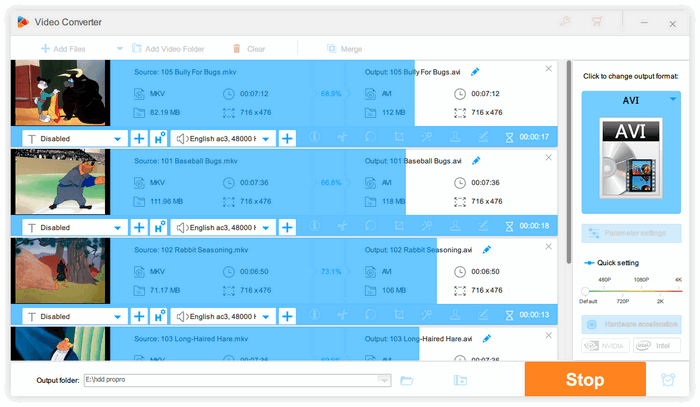 HD Video Converter Factory Pro unregistered version will put a watermark on processed video, please purchase license to remove this limitation. If you have any questions please contact order@videoconverterfactory.com