Actually, there are several great media players, such as Music Player for Android, VLC for Android and so on. They are quite convenient to use and easy to get. You can download them from the AppStore or websites. The two most popular players are recommended.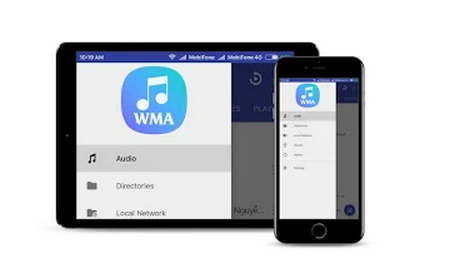 Music Player for Android
https://play.google.com/store/apps/details?id=com.eliferun.music&hl=en_US&gl=US
Music Player for Android is a simple but very powerful Android WMA player. It almost supports all formats, such as WMA, AAC, M4A, MP3 and even several video formats. You can play your music playlist sorted by artists, albums, genres. And moreover, you can play the WMA music directly from a URL. There are also several preset equalizers: classical, club, dance, full bass, live, headphones, large hall, party, pop, reggae, rock, ska, soft, techno, etc., which offer a better music experience.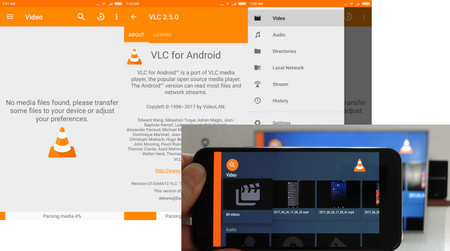 VLC for Android
https://play.google.com/store/apps/details?id=org.videolan.vlc&hl=en_US
VLC media player is a free and open source cross-platform multimedia player that plays most multimedia files as well as discs, devices, and network streaming protocols. All formats are supported, including WMA, MKV, MP4, AVI, MOV, FLAC, TS, M2TS, AAC and so on. VLC supports multi-track audio and subtitles. It supports auto-rotation, aspect-ratio adjustments and gestures to control volume, brightness and seeking. Different from Music Player for Android, VLC for Android has several interesting functions, for example, you can repeat a part of a song or set this song as your ringtone, and download and select different subtitles for your videos.
Of course, in addition to the two media players above, there are other Android WMA players available for you to choose from, or if you are used to the player you used before, instead of downloading a new player to replace it, then you can try the following method: convert WMA to Android-supported formats via the best free WMA converter so as to play WMA music on your Android devices.