Handbrake is an open source transcoder for digital video files. It works best for ripping unprotected DVDs, but it also works as one of the best x265 to x264 converters to convert videos to MP4 and MKV formats in codecs like H.264, H.265. However, Handbrake is slightly more complicated to use than the aforementioned software. The clutter of functions on the interface can give most users, especially novices, a head spin. The following steps will show you how to convert x265 to x264 in Handbrake.
Step 1. Download the latest Handbrake from the official site https://handbrake.fr/downloads.php.
Step 2. Run Handbrake and click File to load your H.265 file into the software. Or you can drop the file in the grayed out area to import it.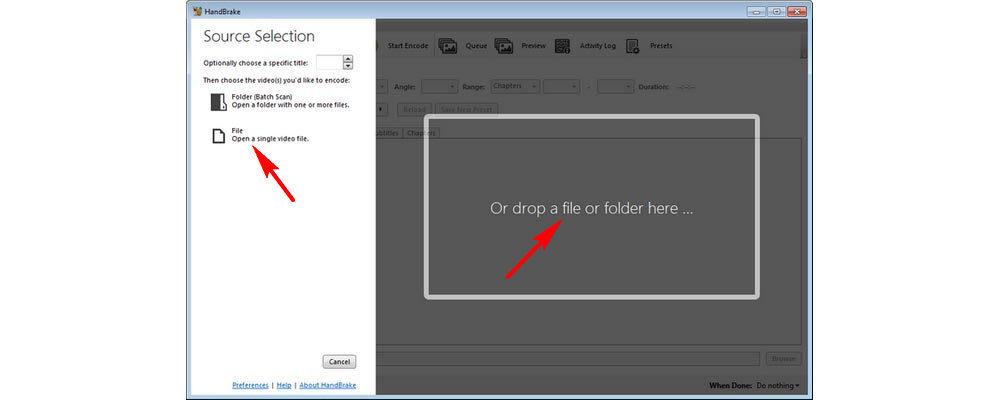 Step 3. Go to the Summary tab and choose an output format from the Format drop-down options. It has only three output formats, MP4, MKV, and WebM.

Step 4. Switch to the Video tab and select H.264 (x264) or H.264 10-bit (x264) from the Video Codec box. You can also modify other settings such as preset, filters, audio, subtitles, etc. as you see fit.

Step 5. Click the bottom Browse button to choose an output path. When you are ready, click the top green Start Encode button to transcode h265 to h264.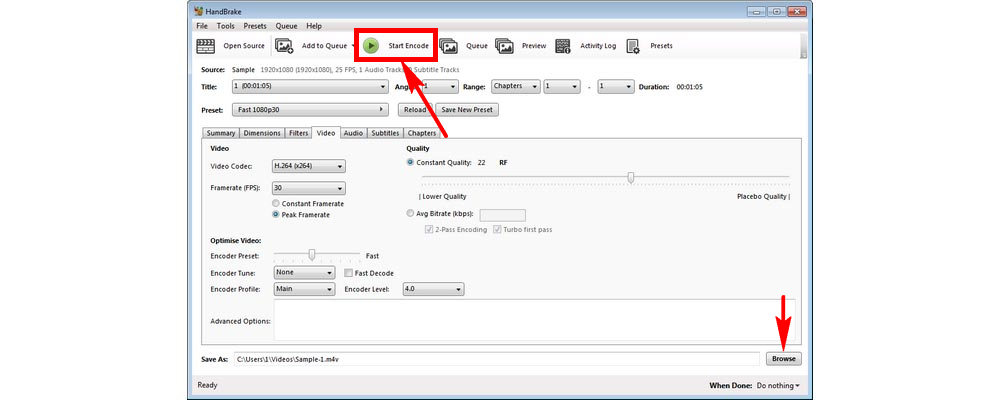 If you like something challenging, you can try method 2. But if you're new to coding stuff, we recommend sticking with method 1 as it shouldn't pose any difficulties for any users. Click the download button below now and get the best H265 to H264 converter!
That's all we want to share about how to convert H265 to H264 efficiently. Hope this article can be helpful to you. Thanks for reading!