AIFF or AIF is a lossless audio format developed by Apple, Inc. to store uncompressed PCM audio. It has CD-like quality but takes up more disk space than most other audio formats. Storage and bandwidth can quickly become an issue when you have hundreds or thousands of AIFF files. In this case, in addition to purchasing external storage, you can also try to convert AIFF/AIF to FLAC, a lossless compressed audio format, which saves space without affecting sound quality.
Here's a top-notch audio converter to help you losslessly convert multiple AIFF files to FLAC at once in Windows. Please read for more details.
For lossless and efficient AIFF FLAC conversion, the trustworthy program WonderFox HD Video Converter Factory Pro is recommended. It is a professional audio and video conversion tool that can convert/compress AIFF files to FLAC without losing quality. Besides converting AIFF to FLAC, it can also convert AIFF to MP3, AIFF to WAV, FLAC to AIFF, etc. due to its excellent format support. In addition, it provides customizable output settings that allow you to edit audio bitrate, channel, sample rate and other values before conversion.
The software is simle to use and it supports bulk conversion at once. Just free download free download the software to convert your .aiff files to .flac now.
Open WonderFox HD Video Converter Factory Pro on your desktop. Next, enter the Converter module. You can now import your .aiff/.aif files by clicking the Add Files button or by dragging and dropping. You can import multiple AIFF files to batch convert AIFF to FLAC at one time.
Tips. Click the ▼ button at the bottom of the program and select an output folder in advance.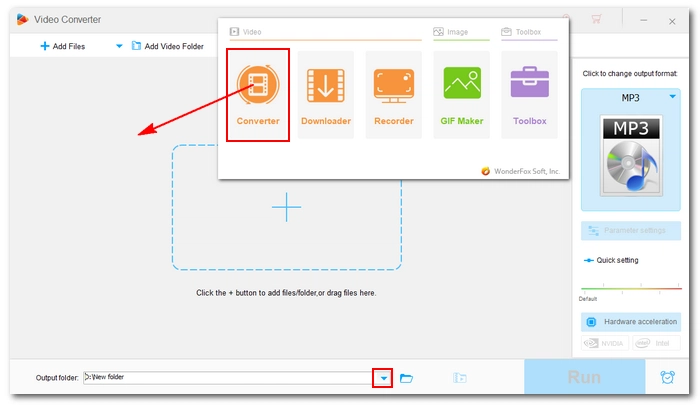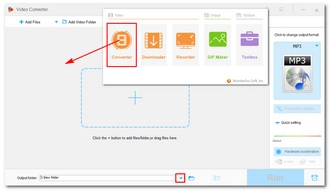 Go to the right side of the program and hit on the format image. The output format folder will expand. Then, head to the Audio category and select FLAC as the output format.
Tips. At the Parameter settings below, you can configure the output audio settings such as bitrate, sample rate, etc. freely. But normally, the program will smart-fit the settings, so you don't need to change anything.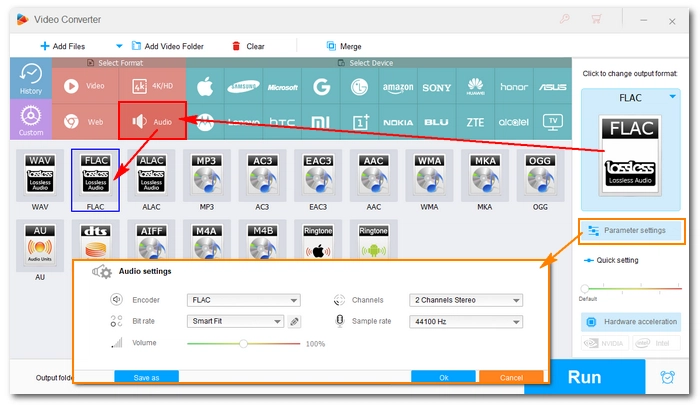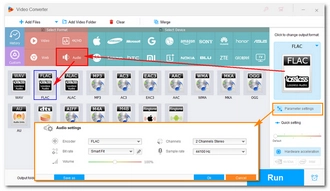 When everything is ready, click the RUN button to start the AIFF FLAC conversion. The conversion should be over quickly, and you can view the converted files in the folder you previously set.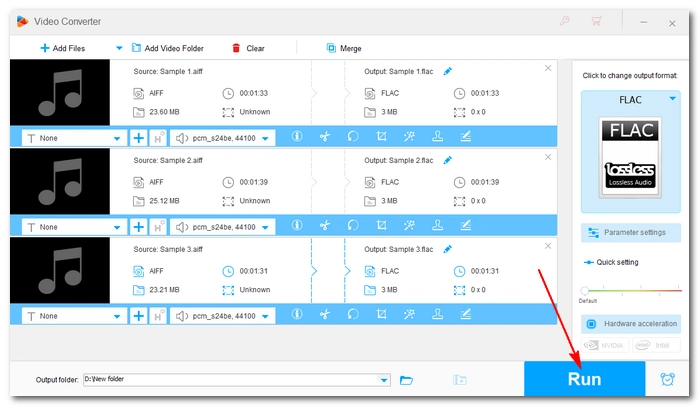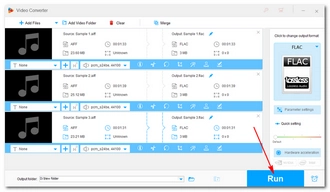 Audio and video conversion is important in our daily life. When we encounter issues with unsupported formats, we usually rely on converting the file format to fix it. Since different formats have different compression methods, we can also reduce the file size by changing the format, just like the AIFF to FLAC conversion discussed in this article.
Therefore, it is necessary to know how to convert audio and video files. And a converter program like WonderFox HD Video Converter Factory Pro will make our conversion task very easy. By the way, this program comes with extra features like file editing, file compression, video downloading, screen recording, GIF making and others. You can download download the software to explore more!
Note: Not all features are free to use and some have restrictions. If you like the program, you can purchase a license to unlock all functions without limit. Currently, the 50% off coupon for the software is still valid.
Wrap-up
That's all I want to share about how to convert AIFF to FLAC losslessly. Follow these steps and you should have no problem converting between audio and video formats. I hope you find this article helpful. Thanks for reading.