Would You Dare to Buy Samsung Smartphone the First Time Announced?
On late April 2013, the Samsung Galaxy S4 was released. On mid June 2013, the Samsung Galaxy S4 Zoom was released. And after a few days, Samsung and SK Telecom, a Korean carrier that recently finished construction on the world's first commercially available LTE-Advanced network, announced the GALAXY S4 LTE-A which is the upgrade to the GALAXY S4.Yes,you hear right! Less than half a year, Samsung Electronics has managed to update its Smartphone so fast. As for those who have just splurged on the GALAXY S4, it's not good news. So would you dare to buy Samsung Smartphone the first time it is announced? Before coming up with a sensible answer, let's have a look at this new Smartphone and find differences from the Galaxy S4.
GALAXY S4 LTE-A – Officially Announced
The LTE-A is the world's first device able to connect to an LTE Advanced network. It packs in 2.3 GHz quad-core Snapdragon 800 processor along with 2GB of RAM.
Double Network Speeds
The GALAXY S4 LTE-A's advanced network enables users to experience substantially faster speeds – double today's LTE speeds – by leveraging carrier aggregation, an approach that combines different frequencies and uses them as one. With this groundbreaking technology, users can enjoy uninterrupted high-resolution streaming of their favorite shows and stronger, faster speeds when playing games, browsing the internet, and downloading files and applications.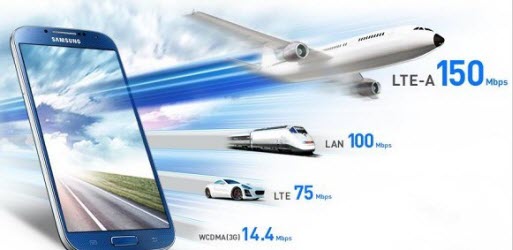 Two Colors
Available in Blue Arctic or Red Aurora color scheme, the price of the GALAXY S4 LTE-A will be higher than that of the GALAXY S4.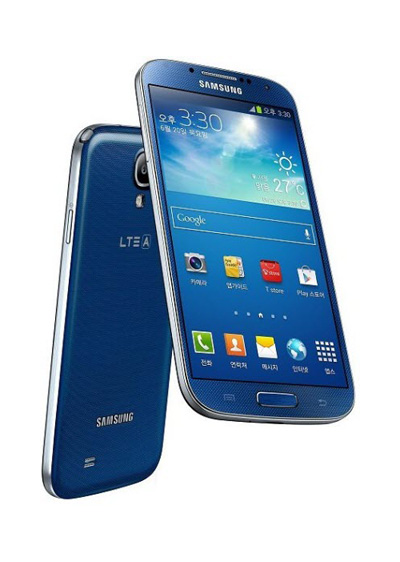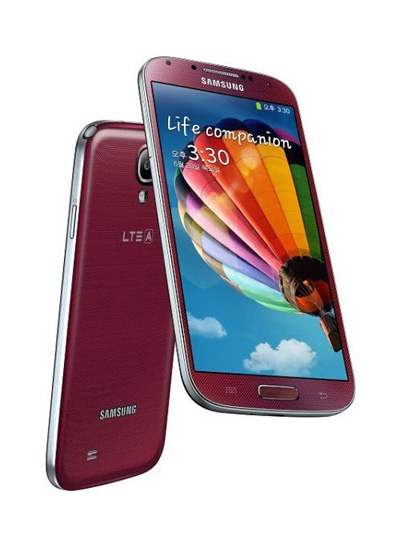 Samsung Galaxy S4 LTE-A key specifications
5-inch full-HD (1080x1920 pixels) Super AMOLED display
2.3 GHz quad-core Snapdragon 800 processor
2GB RAM
32GB internal storage, expandable by up to 64GB via microSD
13-megapixel rear camera with LED Flash and BSI sensor
2-megapixel front-facing camera
4G LTE-A, Wi-Fi 802.11ac (HT80), Bluetooth v4.0, GPS and NFC
2600mAh Battery
Android 4.2.2 (Jelly Bean)