Q: I don't have a strong skill of the programs, but is there any way to easily download YouTube captions and subtitles in SRT format?
Q: Since YouTube is changing and all, the subtitle won't be downloaded whenever I want to download any foreign video. Any suggestion, please. Is it because the new CC button?
Q: I watched a movie on YouTube, it does have English subtitles. But when I downloaded it for playback offline, there are no subtitles. Why? How can I download YouTube subtitles?
As we know, YouTube is the dominant video-sharing website worldwide. You may notice that there is a white box labeled "CC" near the bottom right corner of some videos. When you click on it, YouTube will automatically generate subtitles/closed captions for the videos with speech recognition. This subtitle is independent, not embedded in the video. That's why there is no subtitle when you download YouTube videos.

HD Video Converter Factory Pro
HD Video Converter Factory Pro it's simple software on Windows, you can use it to export subtitle files from YouTube video. Also, it enables you to batch add/insert/embed downloaded subtitles into videos permanently. Learn more >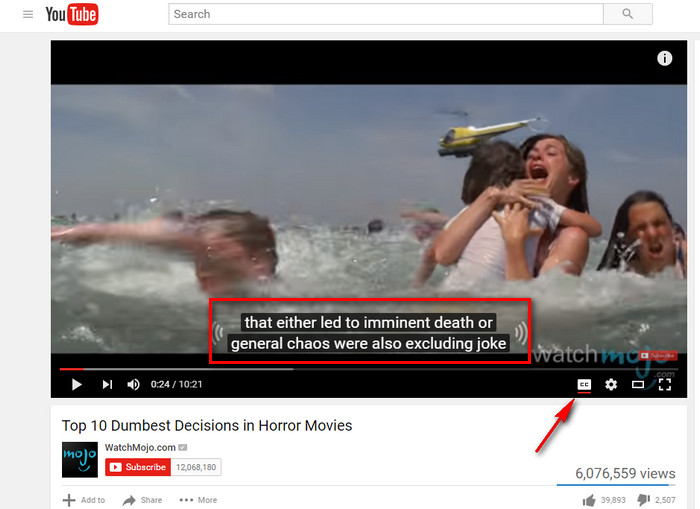 YouTube Subtitles/Closed Captions
However, not every video has the white "CC" box. In other words, if a downloaded video from YouTube without white "CC" box but has the subtitle, it must be an embedded subtitle in the video. Anyway, people always have a strong demand for YouTube cc download in daily life.
How to Download YouTube Subtitles?
To download subtitles from YouTube, are you eager to find out the solutions? Here I will illustrate the YouTube subtitle downloader for you.
1. DownSub.com is the easiest way to download YouTube subtitles. All you need is that the link of the video owns subtitles/closed captions. Paste the link to the input area, and click "Download". Depending on the video, it may have subtitles in more than one language. Moreover, DownSub offers you to translate them to other languages though the translation might not be very accurate. The subtitle file is in SRT format so it will be compatible with many popular media players.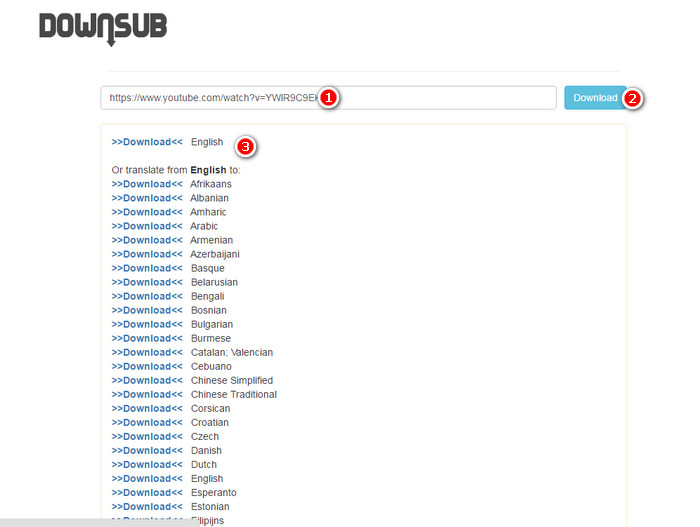 Download Subtitles on DownSub
2. Keepvid.com is not only an acclaimed site, but also enables you to download YouTube cc or download YouTube captions. It is in fact the same as DownSub. When pasting the YouTube URL and pressing "Download" button, you are allowed to download the videos converted from URL to MP4 or other formats, and download YouTube subtitles in SRT, even the music in MP3 format on the bottom.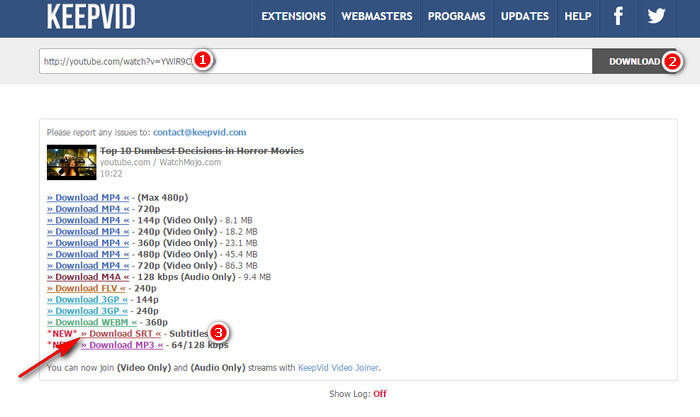 Download Subtitles on Keepvid
3. Unlike the two web applications, Google2SRT is a simple java-based desktop YouTube subtitle downloader for YouTube subtitles download. Select the web option and paste the URL in the Google Subtitles fields. Select a language and click Go. Make sure your system has Java version 1.6 or higher installed.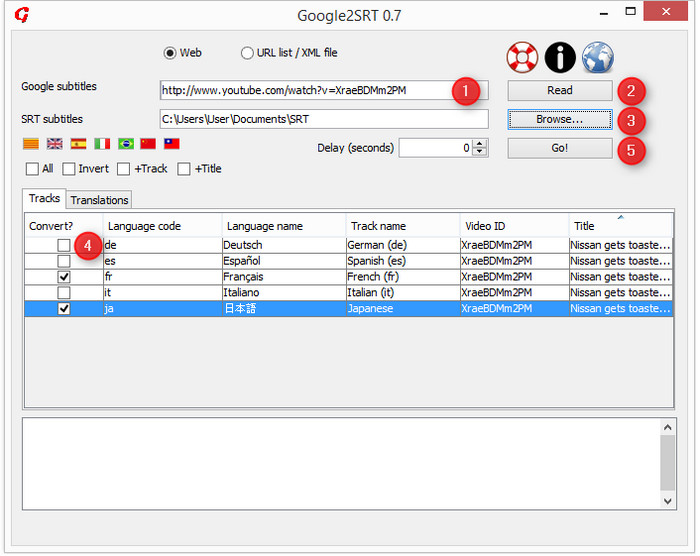 Download Subtitles Google2SRT
How to Batch Add/Insert/Embed Downloaded Subtitle to Video Permanently?
So you have the downloaded subtitles now, and WonderFox HD Video Converter Factory Pro is highly recommended. This program allows you not only to convert SD video to HD and compress 4K/8K video to 200+ videos/audios/devices, but also to insert subtitles to videos in batches.
Preparation: download WonderFox HD Video Converter Factory Pro, install and open the software.

HD Video Converter Factory Pro
HD Video Converter Factory Pro enables you to batch add/insert/embed downloaded subtitles into videos permanently with a few clicks. Learn more >
Step 1 - Click "Add Files" or drag your video files you want to add subtitles to into the software. In addition, you can also press "Download Video" button to download YouTube videos you need, even 4K/8K or 360 degree VR video download.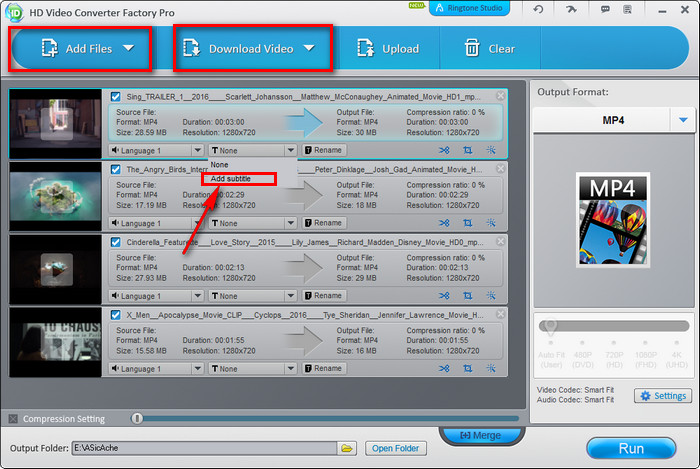 Import or Download Videos
Step 2 - After importing or downloading video successfully, click "T" symbol to add subtitles for each video with corresponding subtitles you've downloaded.
Step 3 - Select output video format as you wish on the right of the main interface. A variety of video and audio formats and devices are listed here. You can convert video to H.265, HTML5, VP9, AVI, MP4, MKV, MOV, WMV, MPG, FLV, iPhone, iPad, Androd Phones, Android Tablets, TVs, Game Players, etc.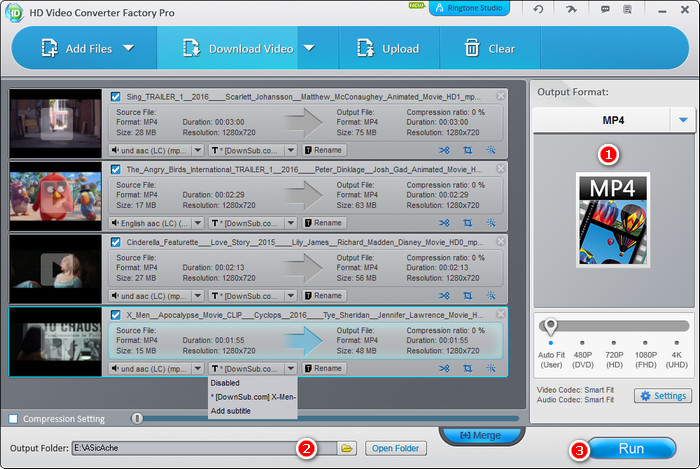 Add Subtitles in Batches
Step 4 - Set the output directory and hit the "Run" button to start to embed subtitles to videos in batches. Open output folder to check out the final effect after done.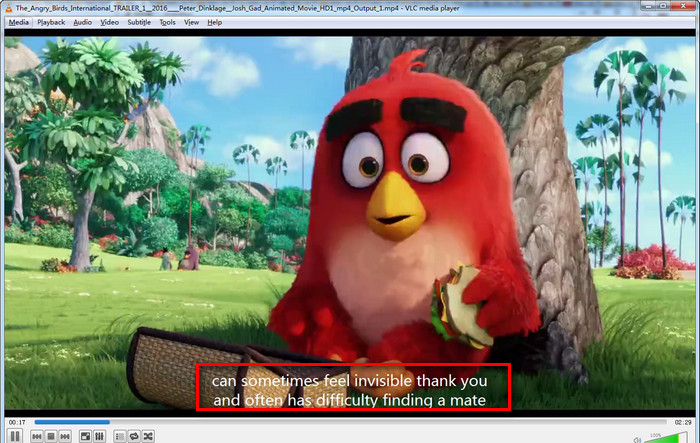 Enjoy Subtitle-embedded Videos
You see, the whole process of downloading YouTube subtitles and adding subtitles is very simple. Hope this article is helpful. Furthermore, WonderFox HD Video Converter Factory Pro also can be used as a HD video editor which enables you to split video, join video, rotate video and add special effect to video. Just enjoy your subtitle-embedded videos now!
Still got question? Submit it to us and get answer within 24 hours.