With the rapid development of various HD devices around the world, our requirement for HD videos is growing increasingly. That's right, blurry videos are annoying, let alone we have strode to HD Video era. For users worldwide to upload and share HD videos(720P, 1080P) online, YouTube should be the inevitable choice. As the global largest video sharing platform, YouTube had already supported 1080P HD resolution as early as the end of 2009. Up to this day, we are even able to watch 8K UHD videos on YouTube.
Why Download 1080P YouTube Videos?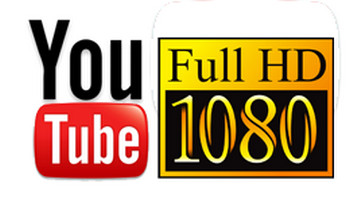 Download 1080P Videos from YouTube
Whenever watching a YouTube video, we can choose different qualities in the lower right corner. However, due to various reasons (e.g. slow-speed Internet connection, instable WIFI signal), most people can't watch 1080P videos successfully. But we like 1080P videos as not only can we play it smoothly, but also the video quality is completely satisfied enough. So sometimes, we download 1080P YouTube videos for our own purposes and store them on local disk for offline playback, in order to get rid of the following problems.
1. Get frustrated with the video ads.
2. Annoying YouTube video buffering delays caused by a slow internet connection.
3. Addict to collect and store specific video series.
4. Get interest in some parts of videos and want to cut and merge.
How to Download 1080P YouTube Videos?
Now, the question arises, how to flawlessly download 1080P YouTube videos? There are many different free online video downloaders or software applications to download target videos. However, YouTube has separated video and audio track from a whole video clip in 1080P or higher so that you may not download YouTube videos in 1080P correctly. And it will at times cause the video and audio out of sync issue. Luckily, WonderFox HD Video Converter Factory Pro is such an ideal YouTube 1080P video downloader which enables you to download both video & audio track and remix them into one whole video file. In addition, it will update the algorithm continually according to the latest YouTube changes. Follow the step-by-step guide below to download YouTube 1080P videos without any imperfections.
Simple Step-by-step Guide on How to Download 1080P YouTube Videos
Free download and install this 1080P YouTube downloader on your PC. It's well compatible with Windows 10/8/7/Vista/XP. Open it now.
Step 1 - Copy Preferred Video URL
Go to YouTube and find your preferred 1080P video by applying the special filter in YouTube search: Filter > Features > HD.
After that, copy the preferred YouTube video URL from your browser.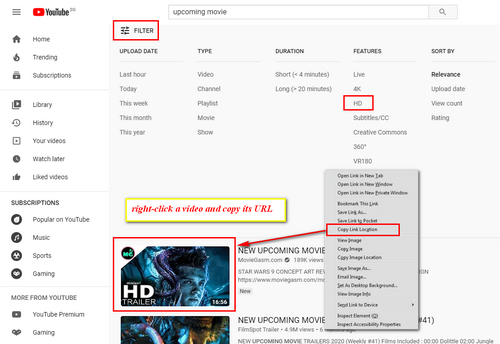 Filter HD Videos in YouTube Search and Copy YouTube URL
Step 2 - Analyze and Download 1080P Videos from YouTube
Back to the YouTube 1080P video downloader, and click "Download Video" button to open the target downloading processing window.
Paste the 1080P video URL into the "Add URL" box and then click "Analyze" (It is supposed to analyze and list all resolution the uploaded original video has, try to re-analyze the URL if you don't see a certain resolution which ought to have in the drop-down list). Select 1080P video quality and press "Download" button. Then repeat the operation to download YouTube videos in batches.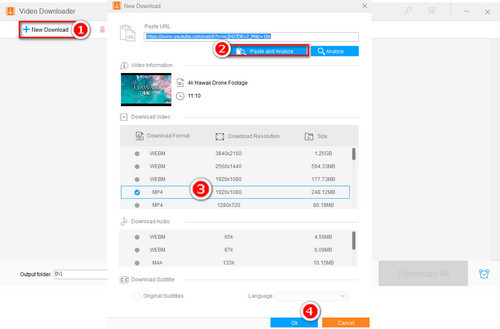 Download 1080P Videos
Step 3 - View Completed Tasks
Click the Inverted triangle icon beside "Download Video" button on the main interface. And select "Download List" .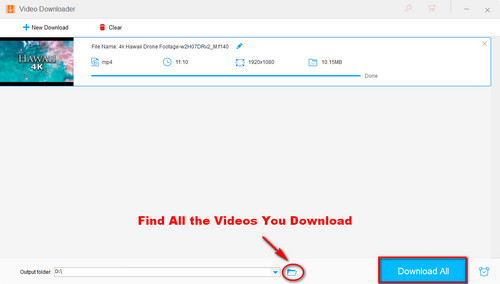 View Downloaded Videos
That's the whole process on how to download 1080P YouTube videos. Besides, you are capable of downloading 4K videos, saving 360-degree video, downloading VR movies as well as YouTube music download. After downloading the videos, you can also convert them to 200+ video and audio formats as well as portable devices as you wish.
More Features of YouTube 1080P Video Downloader
WonderFox HD Video Converter Factory Pro is not only a YouTube video downloader, but also empowers you to convert video or combine downloaded videos into one by clicking "Merge" button on the bottom, customize video parameters like changing resolution, adjusting aspect ratio, etc in "Settings"; window, compress large video file to reduce video size, cut video to remove unwanted parts, add subtitles or remove subtitles from video and more. If you want to know how to use its other features, just keep reading.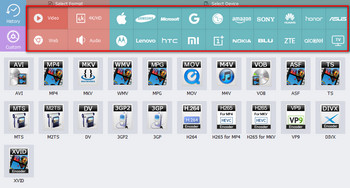 Convert Downloaded Videos to Other Formats or Devices
Convert Downloaded Video Files
At last step, we select "Download List">> Now press the "Convert to..."; button if you want to convert a downloaded video. And new conversion task starts. >> Open the output format lsit and choose your wanted file format.>>Click Run.
Upload Video to YouTube
You had some 1080P videos and needed to upload it to YouTube but failed. Chances are that the encoders the videos had were incompatible with YouTube. So don't worry. After opening the output format list of this program, you are able to choose presetting YouTube format. Here I choose "YouTube MP4" as an example.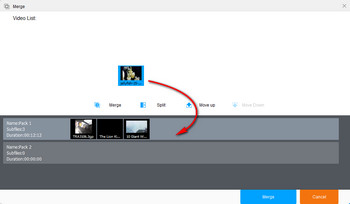 Merge Downloaded 1080P Videos
Merge Downloaded YouTube
If you want to merge some 1080P video clips into one, click Merge at the bottom and follow the picture to finsh the work.
If this tutorial works for you, leave your comments and share your experiences below.
Now, please download the HD Video Converter Factory Pro to complete your jobs.
More Special Features on HD Video Converter Factory Pro
Download video of different resolutions from YouTube(480P, 720P, 1080P, 4K...)
Batch convert video files to any video and audio formats save a lot of time
Support 250+ formats and devices, including H265, 4K, MP4, AVI, ALAC, OGV, DTS and more
Convert between standard video and high-definition video(8K/4K/1080P/720P/480P) with high quality
Batch compress video files with smaller output size to free up store space on device
Offer a built-in video editor to crop, split, merge and retouch video and boost volume