YouTube Videos Won't Play Issue Repeatedly Appears
Since YouTube is one of the largest and most popular video-sharing websites all over the world, it attracts so many loyal fans, including individuals, media corporations to share videos on it. You can get so much useful or interesting information via YouTube.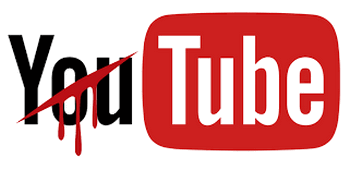 YouTube Doesn't Play Videos
However, some problems frequently arise as you browse YouTube, for instance, YouTube videos won't play or YouTube videos won't load on Google Chrome, Mozilla Firefox, Internet Explorer and so forth. It keeps showing the message like "Sorry, something went wrong." "Error loading. Tap to retry." "An error has occurred." and more. These situations confused you so much since you can view videos on YouTube before without any problems, but all of a sudden, YouTube can't play. This is so annoying. Some of you have been able to solve these problems while some haven't. So here are some recommended solutions to help deal with this troublesome issue.
Part 1: Get the YouTube Not Playing Videos Downloaded for Offline Playback
Now that you have tried so many times online to view this video, but still disappointedly find that you cannot watch it on browser. Take it easy, we all may meet some kinds of play errors when watching YouTube videos. Just follow my steps to fix this annoying problem.
This is a quick and simple solution to deal with YouTube won't play videos issues. Get the YouTube not playing videos download via a freeware —Free HD Video Converter Factory. Since you cannot watch them online, just get them downloaded for offline playback.
Preparation: Download this freeware and open it.
Download YouTube Not Playing Videos within Two Steps
Step 1
There's a "Downloader" option on the menu bar and click on this button to open it. Then go to YouTube and locate your preferred video, copy the URL of the video that YouTube won't play from the browser address bar. Then go back to the program and press the "Paste and Analyze" button, then wait a second while the software is automatically analyzing the URL.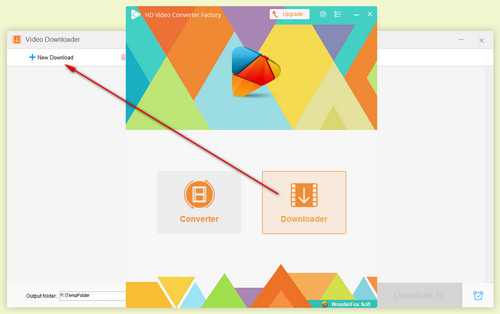 Add URL and Analyze
Step 2
When the analysis is over, you can select one preferred download option based on resolution and format. After that, just press the "OK" button to add this download task. With the same steps, you can create multiple download tasks. Then set up a destination folder and hit the Download All button.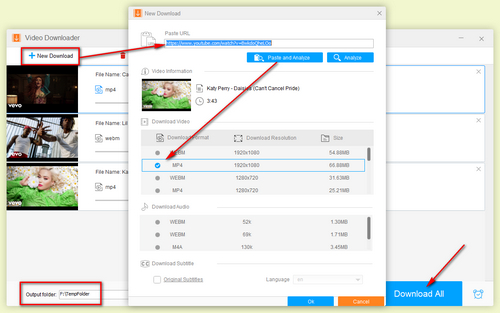 Choose Output Format and Download
This freeware allows you to download YouTube videos in high definition, for example, download 1080P YouTube videos, download 4K YouTube Video and you can convert the download video to other format like YouTube to FLAC, MP4, AVI, MKV, MOV and so on. You can also use it to download video and audio files from other 500+ sites. Other conversions like ASF to AVI, WRF to MP4, FLAC to ALAC, MP4 to AVI and more are supported as well.
Part 2: Possible Reasons on YouTube Not Playing Videos and Solutions to Them
Reason 1: Poor Internet Connection
Of course, you will get better watching experience with a higher definition. But if the messages, such as "No Connection." "500 Internal Server Error." or other similar warning messages are repeatedly showing on the screen which indicate that the YouTube videos won't play or the YouTube videos lagging. These may result from weak internet connection. The simplest way to fix it is to change the video's resolution from higher degree to a lower one. Usually, YouTube provides an auto resolution for you, just don't change it. If the problem persists, follow this process to solve this matter: Refresh the website page > Restart your browser > Check the connection and refresh the router > Restart your computer.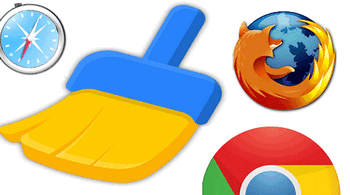 Clear Cache and Cookies
Reason 2: Overloaded Cache and Cookies
Every time you visit a website, it will leave cache and cookies and when the browser's memory is full of these files, it will slow down YouTube video loading speed and even directly lead to that you can't play YouTube videos. You should clear all the cache and cookies on your browser. Here take Google Chrome as an example, and other browsers are very much the same: Open Chrome > Click more on the menu bar > Select More Tools > Click Clear browsing data > Click the checkboxes for Cookies and other site and plugin data and Cached images and files.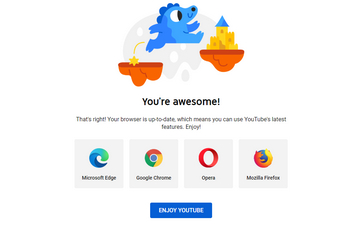 Install Adobe Flash Player
Reason 3: Browser is Outdated
YouTube now has taken HTML5 player to display media videos. Therefore, if your browser is outdated or still use Flash player, you're advised to update your browser to the latest version to support HTML5 video streaming. Many mainstream browsers have better compatibility with HTML5 video streaming. Simply visit https://www.youtube.com/supported_browsers to check and update your browser.
These are some common ways to fix YouTube won't play videos problem and hope my solutions can be helpful. Considering that you may use different browsers, Operating Systems or some new play errors may arise, I sincerely advise you to take the solution on part one. Moreover, you are welcomed to share your experience below.
Now, please download the Free HD Video Converter Factory to complete your jobs.
More Special Features of Free HD Video Converter Factory
Various media output formats, optimized profiles for 500+ hot formats and devices
Batch compress video files with smaller output size to free up storage space on device
Extract soundtracks from film/video
Unique editing function: clip, crop videos, add special effects to videos, or merge files easily
Add subtitles to videos or remove subtitles from videos
Make ringtones for Apple devices and Android devices