FLAC is a lossless compression format designed to store the highest quality audio. However, Apple does not support this format and you may need to convert FLAC to Apple Lossless (ALAC) to play with iTunes, Apple Music and other iDevices. In this article, I will show you how to perform this conversion on PC and Mac respectively. Please read on.
We can use a professional audio converter such as WonderFox HD Video Converter Factory Pro to handle FLAC-to-ALAC conversion on Windows. The software has built-in support for various music formats and supports batch conversion. You can add FLAC files, choose an output format, and start converting immediately. It's quick and easy. You can follow the steps below to start the conversion.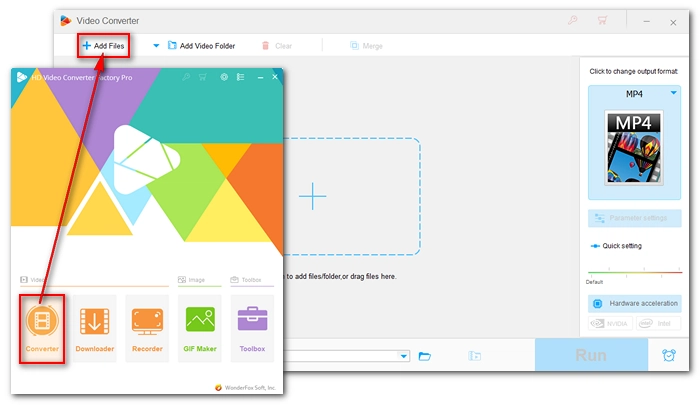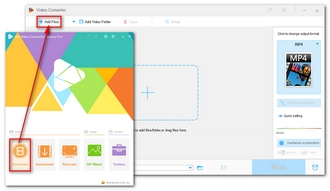 Step 3. Expand the output format on the right and click the 'Audio' tab. Then select 'ALAC' as the output format.
* Note that the Apple Lossless data is saved within the M4A container.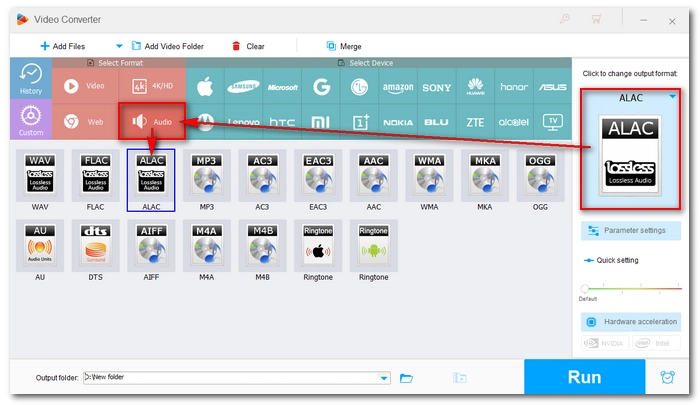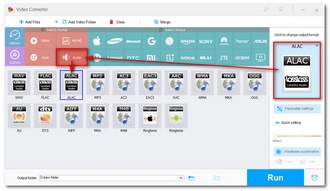 Step 4. Click the ▼ button at the bottom to select the output folder.
Step 5. Finally, click 'Run' to start the conversion process.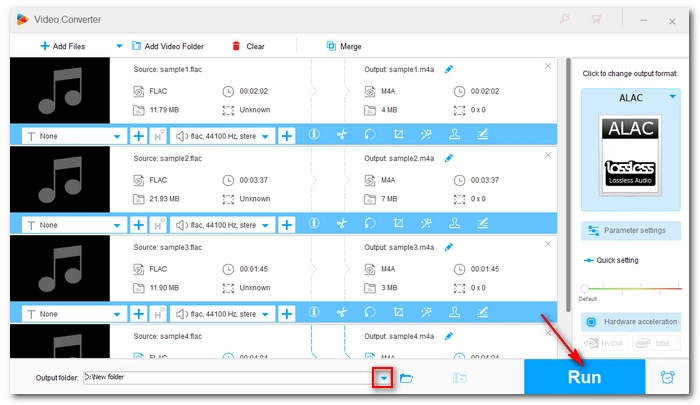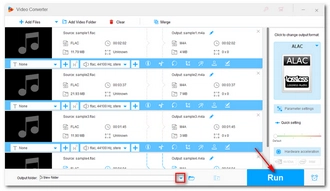 On Mac, X Lossless Decoder (XLD) is the perfect tool to help us convert between audio formats easily and quickly. It is an open source tool that can decode, convert and play a variety of lossless audio files, including FLAC and Apple Lossless. It works on Mac OS X 10.4 and above. Without further ado, let's see how to use XLD to accomplish the FLAC-to-ALAC conversion.
Step 1. Download X Lossless Decoder (XLD) from https://sourceforge.net/projects/xld/files/xld-20230627.dmg/download and drag the XLD.app to the 'Applications' folder to complete the installation.
Step 2. Double-click on the app to open it.
Step 3. In the Preferences menu, unfold the 'Output format' list and select 'Apple Lossless'.
Step 4. Select an output directory. Or you can select the checkbox before 'Add encoded files to iTunes if possible' if you want to import them into your iTunes library.
Step 5. Drag your FLAC file onto the XLD icon to start converting. Alternatively, you can right-click on the file and select 'Open With' > XLD.app to begin the conversion process.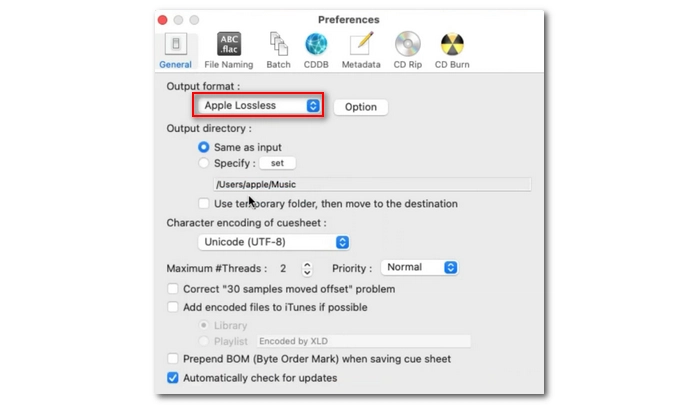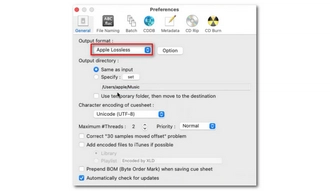 Both software work well at encoding FLAC files in Apple Lossless format. Now it's time for you to follow the tutorial and start your first conversion. That's all I want to share in this post. I hope it's useful to you. Thanks for reading. Have a great day!
1. Is ALAC as good as FLAC?
ALAC and FLAC are both lossless audio formats, so they provide the same sound quality. However, FLAC has a better compression ratio than ALAC, making FLAC a better choice if you want to save space. But if you want to open music files on Apple devices, ALAC is the best option.
2. Can I upload FLAC to Apple Music?
Since Apple Music does not support the FLAC format, you will not be able to upload FLAC files to Apple Music.
3. How do I import FLAC files into iTunes?
You can't import FLAC files directly into iTunes without first converting them to an iTunes-supported format (such as MP3, AAC, AIFF, WAV, or Apple Lossless).
4. Does converting FLAC to ALAC lose quality?
No, converting FLAC to ALAC will not degrade the sound quality as they are both lossless formats.