We always need to convert MP4 to AVI. What will you do when you find your MP4 video can't play on your old devices or Windows media player? When you hold a meeting, how to play video in PowerPoint fluently?

by Vita
Why Do We Need a Converter For MP4 Convert to AVI?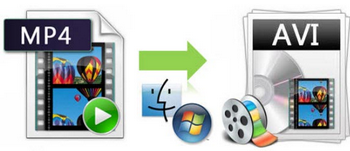 Windows media players are more compatible with AVI
Firstly, you have possibly found that you can't play MP4 video on Windows media players. Many people have been accustomed to use Windows products. Under these circumstances, you may as well convert MP4 to AVI that are more compatible with your devices. Besides, as AVI came out earlier, many other old media players are more inclined to AVI. So if you have old media player, but it can't play the MP4 video, it doesn't mean that your devices are out of order. Try to convert your video into AVI one.
Secondly, conversion of MP4 to AVI can also be used in the office. If you are preparing for a meeting, but find the video you have downloaded from websites cannot played on PowerPoint. Don't worry for the approach of deadline! The videos downloaded from website are most MP4 formats, you can convert them to AVI formats, which will make your conference video more fluent and attractive!
What Can a Good MP4 AVI Converter Give You?
We are always in consideration of many aspects when we choose MP4 AVI video converter. We hoped that we can convert our videos without any damage and even convert video to HD quality.  What's more, if the process of conversion is rapid, we don't have to wait before computer for a long time. So HD Video Converter Factory Pro appears. It will show you how to convert MP4 to AVI easily and effectively.
This converting software can optimize the parameters of video to get a great output files. So you don't have to worry about the quality of the converted video. It can also speed up Video Conversion to convert from MP4 to AVI in the blink of eye.
Support MP4 to AVI and huge amount of other format conversion. Download HD Video Converter Factory Pro now and follow the tutorial.
Three Steps to Simplify Conversion
You can handle this software easily for it need only three steps to convert video to AVI. Let me show you how to practice it!
Step 1
Select the MP4 video file you need to convert and add it into HD Video Converter Factory Pro or you can darg it to the program directly.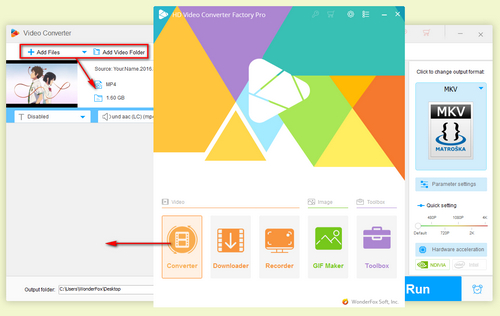 Add your input video
Step 2
Select the AVI format from the right of the interface. If you have other demands, such as compression or enhancing the quality, you can modify the related parameters by yourself.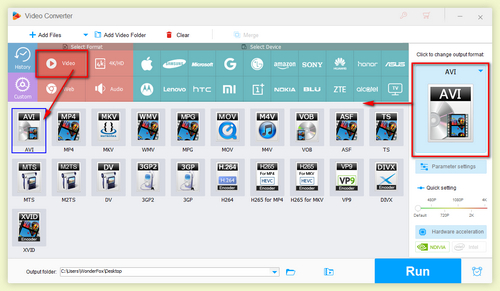 Find AVI format
Tip: It is a remarkable fact that HD Video Converter Factory Pro can not only convert MP4 to AVI, but also support converting many other formatted conversions, such as MP4 to MKV, ARF to MP4 and MP4 to XVID. You can try to improve video's quality by using the function of SD to HD or enhancing video quality of video. So next time , you can use HD Video Converter Factory pro to improve the video quality.
Step 3
The last step is clicking the "Run" icon.
You have finished the conversion task! Now you can play your video on your devices that support the AVI format.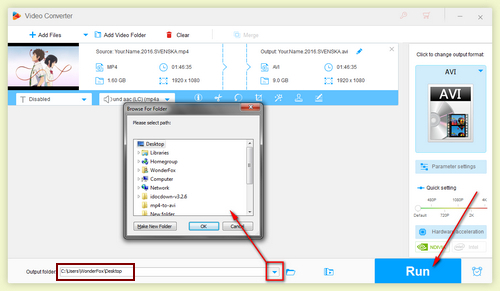 The last step of conversion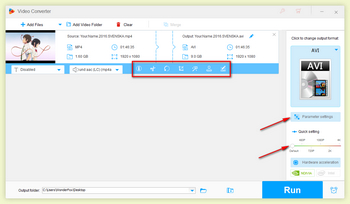 More features
Now, please download the HD Video Converter Factory Pro to complete your jobs.
More Special Features on HD Video Converter Factory Pro
Converting hundreds of formats fast with 0 quality loss.
Practical video downloader for main-stream websites
Editing your video by cropping, clipping and adding various special effects.
An audio and video compressor of high efficiency.
Phone ringtone maker to create personal music
Extract music from video easily