Step 1. Launch Window Movie Maker
If Windows Movie Maker is not preinstalled on your computer, you can follow this instruction to Download Windows Movie Maker for Windows 10>
Then run it for Windows Movie Maker reverse video.
Step 2. Import the Video
Click Add videos and photos on the home tab or simply click the blank area on the right section of the screen to import the video you want to reverse.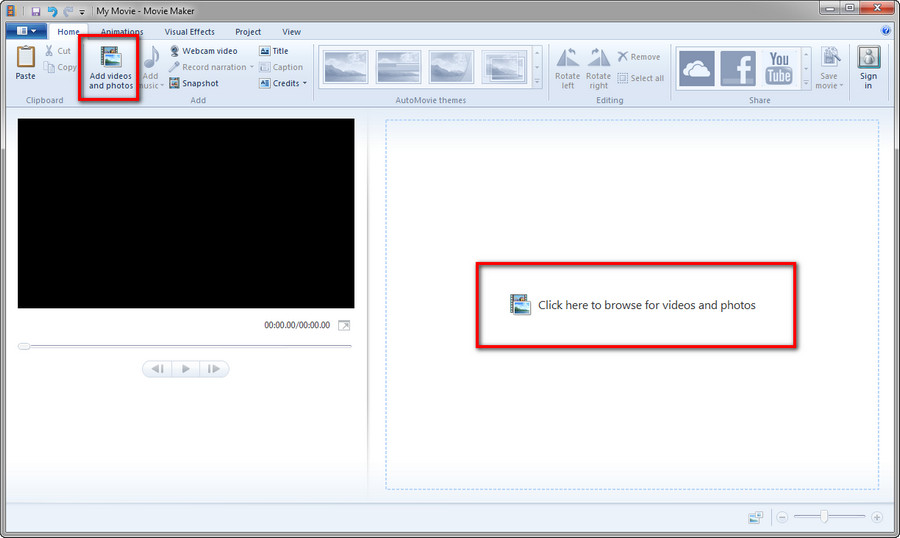 Step 3. Extract frames from the Video and Save Them
Create a folder on your computer in advance. Then return to this program. There is a video player box on the left side of the window. Drag the time slider below the video player box to the point you want to start to reverse. Two time codes are also located below the video player box. The left time code refers to the location you select (the point you drag the slider to) and the right one is the full length of the video clip. You need to take down the left time code.
After locating the first frame, hit Snapshot under Home tab on the ribbon, rename the output image, and choose the folder you have created before for saving. Then, this frame will be added to the right timeline view behind the video clip. The time slider on the left side will accordingly jump to the position before the frame.  
Next, you need to take a snapshot of the second frame: drag the slider to the first frame you choose just now, hit the Next frame button below the timeline, and the slider will jump to the second frame. Click Snapshot under Home tab and save the frame, and it will be added to the timeline view and on the left side of the first frame.
Repeat this step until you have saved and added all frames of the video part that you want to reverse.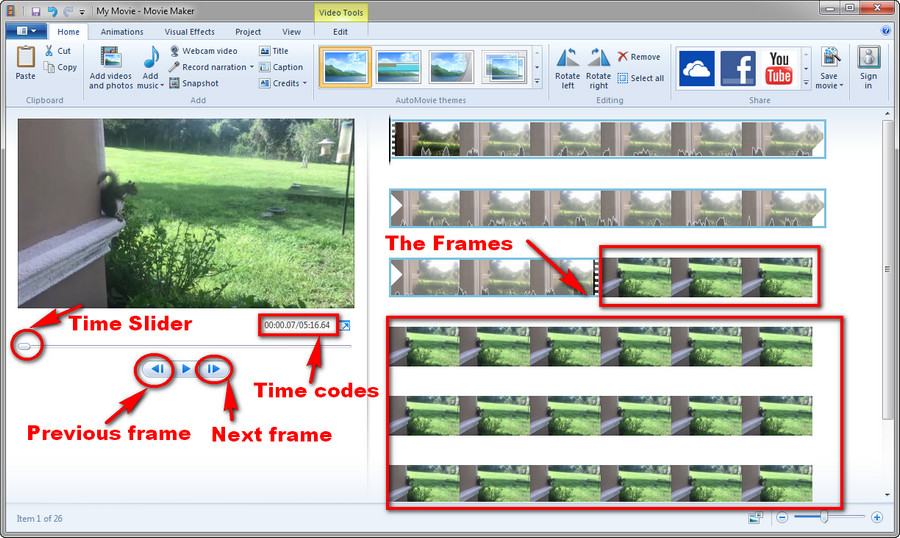 Step 4. Combine All Frames into a Reverse Video
On the left expended timeline view, click on the video clip, then right click and select Remove. Now only the frames are on the timeline. Hover on a frame and hit Select All. Head to Video Tools Edit tab on the top ribbon and fill in the duration. Based on the frame ratio of the original video, we suggest you use 0.08 duration for 12FPS, 0.04 for 24FPS, 0.03 for 30FPS, and 0.01 for 60FPS.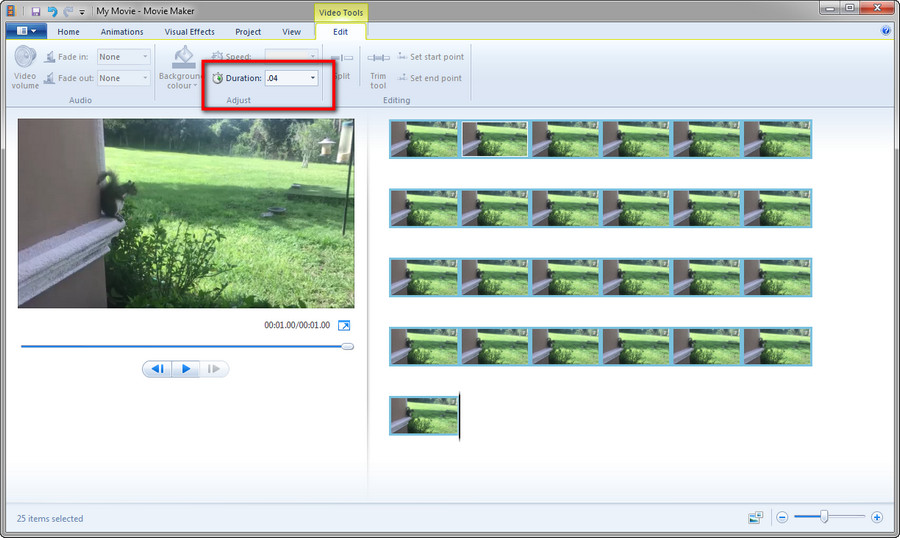 Step 5. Export the Reverse Video
Hit the Movie Maker menu on the top left corner, then hit Save movie and choose a video format based on your demands.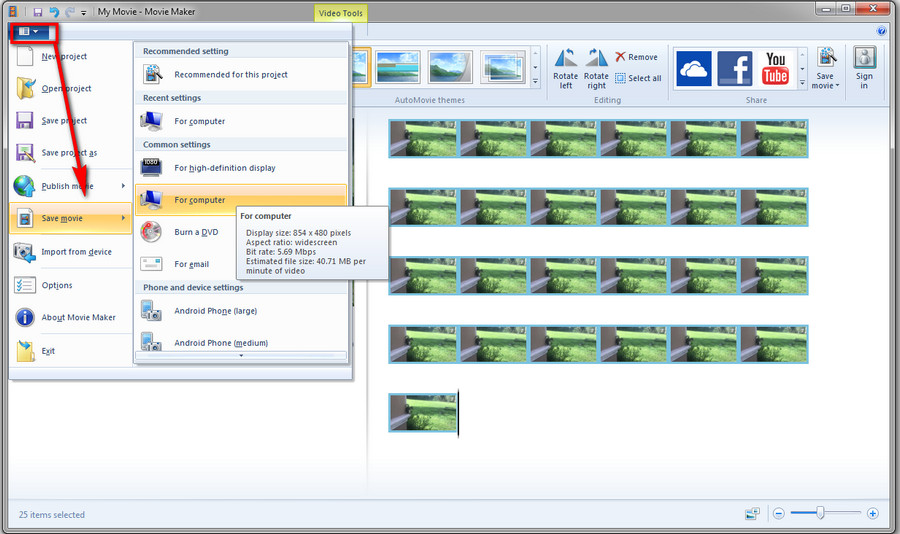 After going through the process, you may have found that it can be a huge task to reverse video in Windows Movie Maker and the most time-consuming part is to extract a video frame by frame. This method is useful for extremely short video clips, yet it isn't recommended if you want to reverse a long length video. I believe nobody is willing to spend hours or even a whole day before the computer just for reversing a small video. Consequently, we also list other easy video reversers for you.