Step 1. Open Windows Movie Maker
Tips. If you have not yet installed Windows Movie Maker, you can click this link to download the Windows Live Essentials setup file; then open the setup file and choose to install Windows Movie Maker. When the installation is complete, hit Start menu on the lower left corner on your desktop, enter Movie Maker, select and launch the application.
Step 2. Import Videos into Windows Movie Maker
Click on the right blank area, choose the target video, and select OK. Or if the target file is an MSWMM project file you have edited in Windows Movie Maker before, hit the Movie Maker menu on the top left corner, click Open project for import.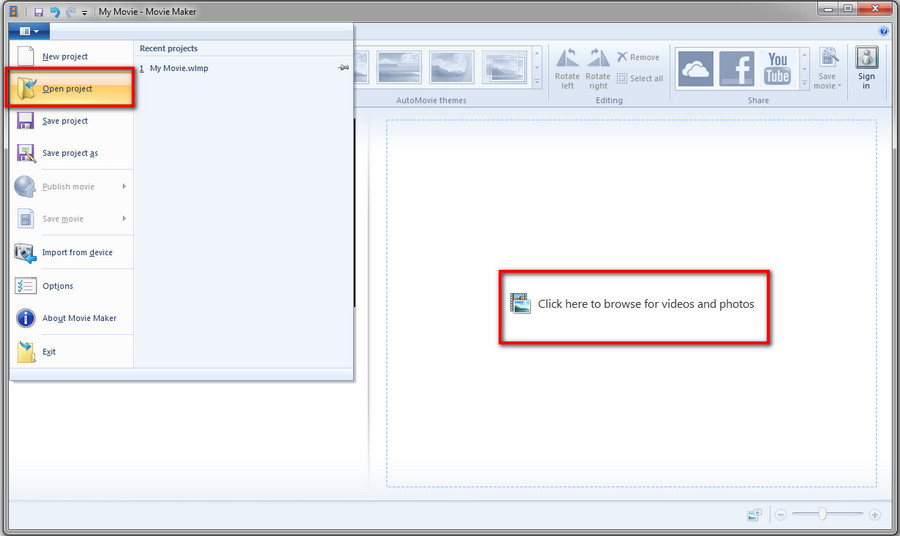 Step 3. Add Title Text
Head to the Home section, and click Title under that. Then, there will be a title page before the video. Type in the text you want in the left text box.
If you have imported many video clips, you can add multiple clips before each clip to tell viewers what each clip is about. If you want to insert a title page in the middle of a single video clip, just splitting the video and add a title page: Click on the position of the video you want to add a title page to, select Edit tab, then hit Split tab. Finally go back to Home tab and click Title.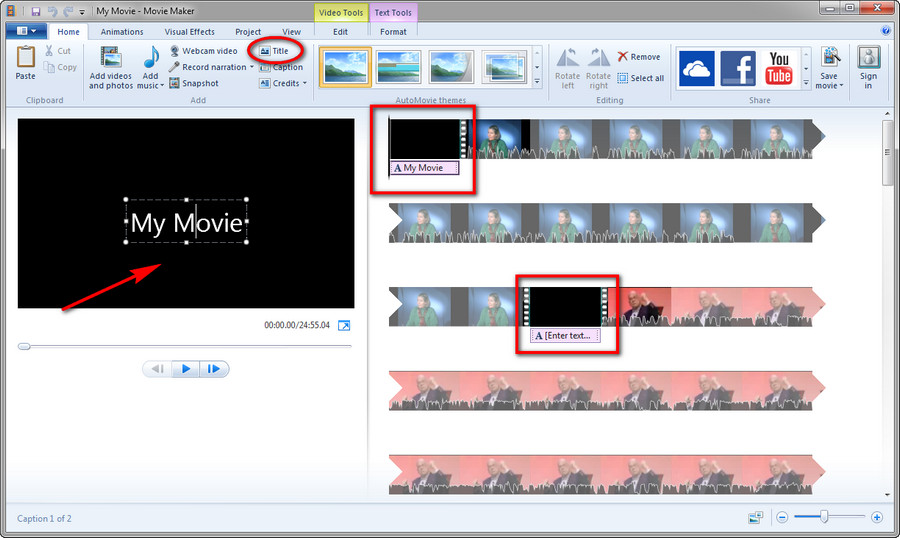 Step 4. Edit the Text
When you click the Title button, you will be directed to the Format tab under which you can customize the font size, type, color, change background color, add an animation & visual effect. Meanwhile, you can decide when the text is displayed on the title page by modifying the Start time option and the total duration of the text displaying on this page by resetting the Text duration value under Format tab.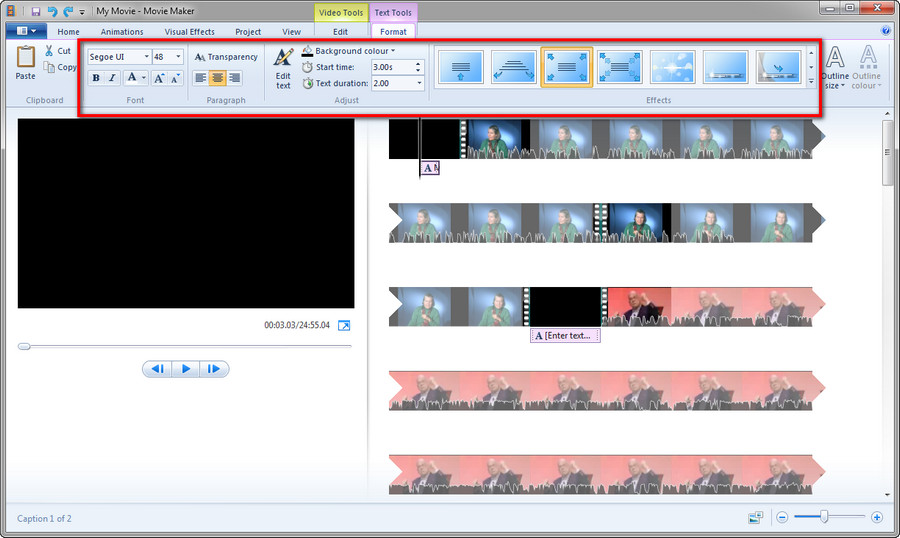 Furthermore, since the default duration of a title page is 7 seconds, if you want it to be longer or shorter, select Edit tab, and change the Duration time to the one fitting your need.
Step 5. Export the Video
When everything is done, click Movie Maker menu, select Save movie > For computer.