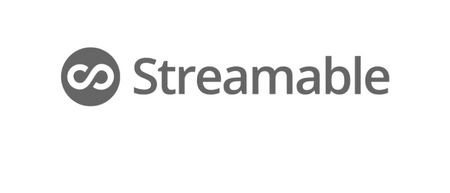 A better place for video sharing - Streamable
If talking uploading video to websites, video-hosting sites like YouTube, Vimeo, Dailymotion naturally come across your mind. But the aforementioned websites have strict restrictions for uploads.
Solely viewing videos on them is alright, but it wouldn't be the best idea to upload everything to them, especially some specific ones, since getting contents deleted or even account banned due to off-spec uploads aren't worth the candle.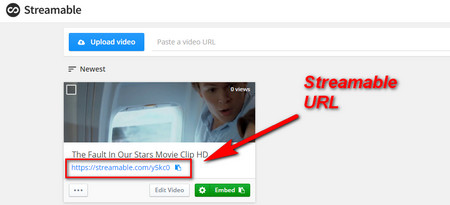 Streamable video URL
On the other hand, Streamable.com is a simple video sharing service platform for bloggers and publishers, allowing users to upload local videos to websites, with 10 minutes in length and 1GB in size as limitations. Besides, Streamable supports users to clip videos from different online sources. It generates URLs automatically afterward, which helps us to share the corresponding content with friends. What's more, one can effortlessly download the videos shared by others on Streamable, unlike any of these above conventional video-sharing sites.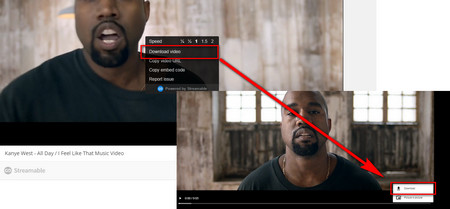 Download video from Streamable
Of course, video downloading can be a major topic speaking of video-sharing sites, and Streamable users have it easy. Perhaps you haven't noticed, Streamable allows users to download videos directly. Take this shareable URL as an example: https://streamable.com/tfwr6, open that in your browser, right-click and select Download video, you can easily spot the Download button along with a video player in the pop-up page. Notwithstanding that I suggest you opt another way to download Streamable videos, considering the instability of download speed & server heavy burden.
Also Read: Streamtape Downloader | Sendvid Downloader | MixDrop Downloader | Vidlox Downloader