Method 1 - Simple Speed up Video on Video Sharing Websites
A lot of people haven't noticed that some mainstream online video sharing websites provide the feature to accelerate videos directly, such as YouTube, Dailymotion, Twitch, etc. You can generally find the "Speed" option in a reasonable position of the playback window, for the most part, in the settings menu, which generally allows you to speed up the playback. And some mobile apps also allow instant video speed control. However, these websites and apps generally can only increase the playback speed up to 2 times faster.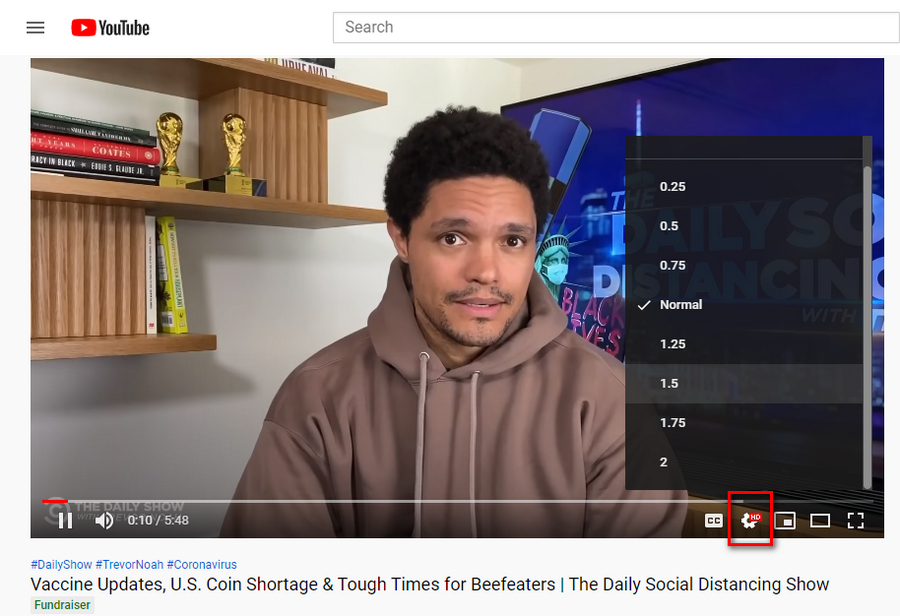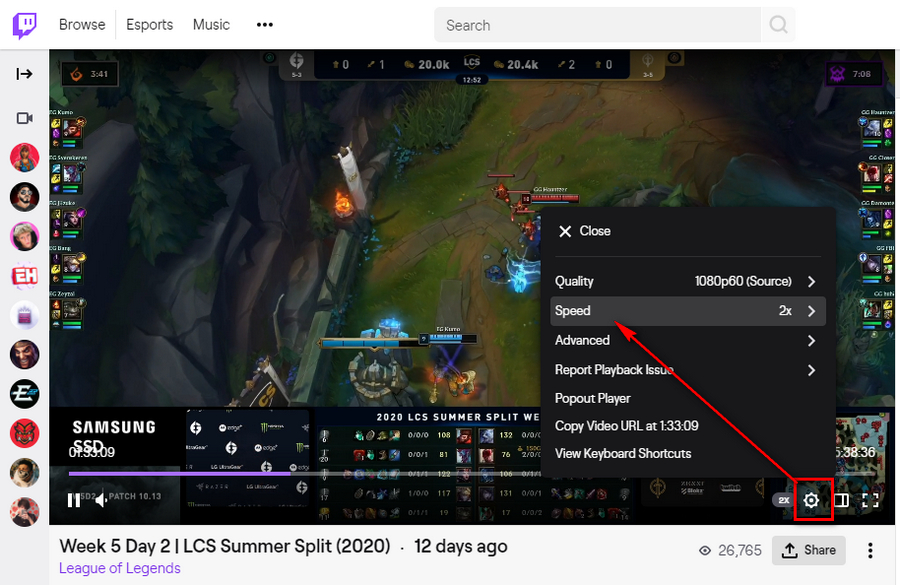 Method 2 - How to Speed up a Video with Browser Extension?
What if there is no "Speed" option in the player? You know what, most main video sharing sites have switched to using HTML5 video instead of Flash by default. And HTML5 videos natively provides APIs to accelerate playback of any video, but many websites either hide or limit this feature. Nevertheless, you can fix this issue by installing a browser extension - Video Speed Controller.
For Chrome: https://chrome.google.com/webstore/detail/video-speed-controller/nffaoalbilbmmfgbnbgppjihopabppdk?hl=en
For Firefox: https://addons.mozilla.org/en-US/firefox/addon/videospeed/
After adding the extension to your browser, refresh the video page and you'll see a speed indicator in top left corner of the video player. Click on "+" to speed up the video playback or simply press the hotkey "D" on the keyboard. You can also hit the extension icon > Settings > customize the shortcuts and other settings as you wish. It is worth mentioning that this extension only supports HTML5 video.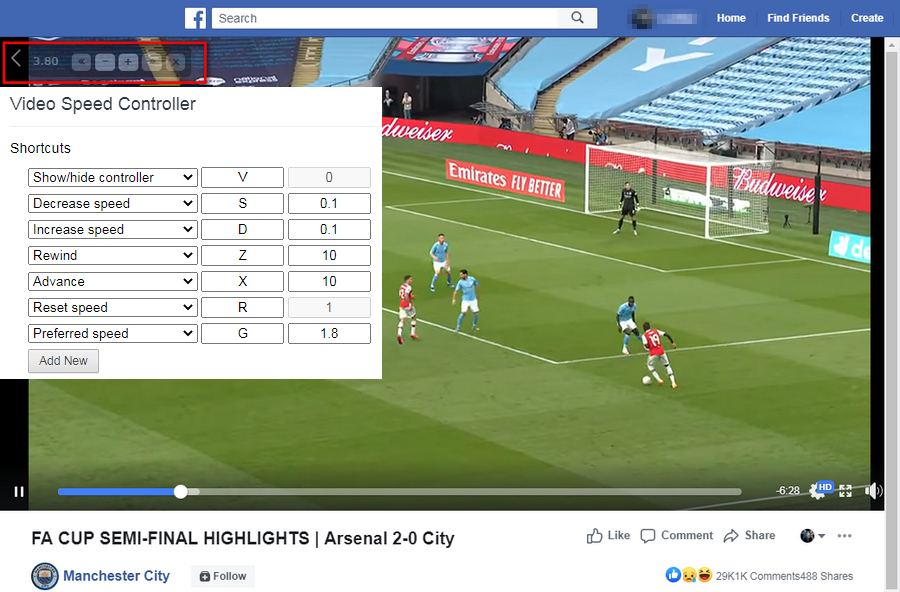 Method 3 - Make Videos Fast with Desktop Media Player and Mobile APP
For the downloaded or recorded videos on your local drive or mobile devices, most popular media players can help you take a quick overview of them. I'll take VLC Media Player as the example because it can be installed on different platforms.
On Computer: When you play a video in VLC, simply press the hotkeys "+" or "]" to accelerate the video, and press "=" to make it normal. You are also able to configure the hotkeys by going to "Tools" on top menu bar > "Preferences" > "Hotkeys" tab.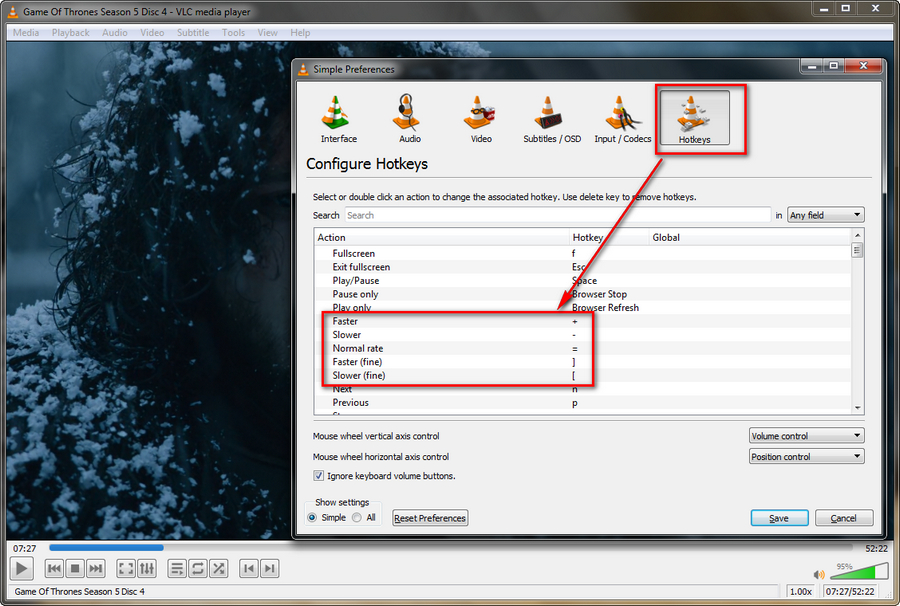 On Mobile: When you play a video with VLC app, tap "three dots" in the bottom right corner and select "Playback speed" option. Just drag the slider to the right, towards 4.00 at most.