Method A: Change Playback Speed in Context Menu
Play your video or audio file with VLC. Click on "Playback" button the top menu bar, go to "Speed" in the drop-down submenu. Then you'll see five options to regulate the playback speed: Faster, Faster (fine), Normal Speed, Slower (fine) and Slower.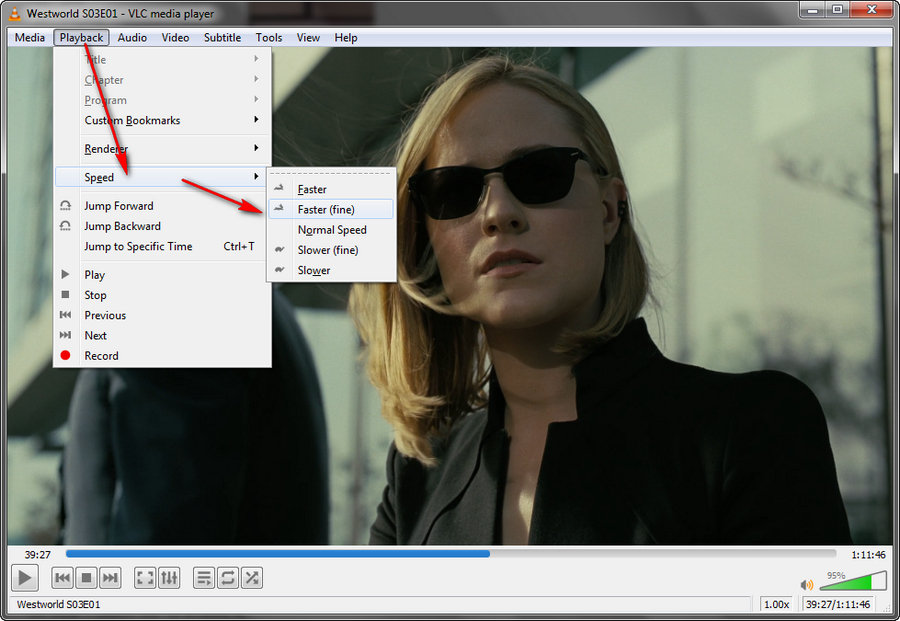 Alternatively, you can also get to the same end by right-clicking on the screen, then go to "Playback" > "Speed".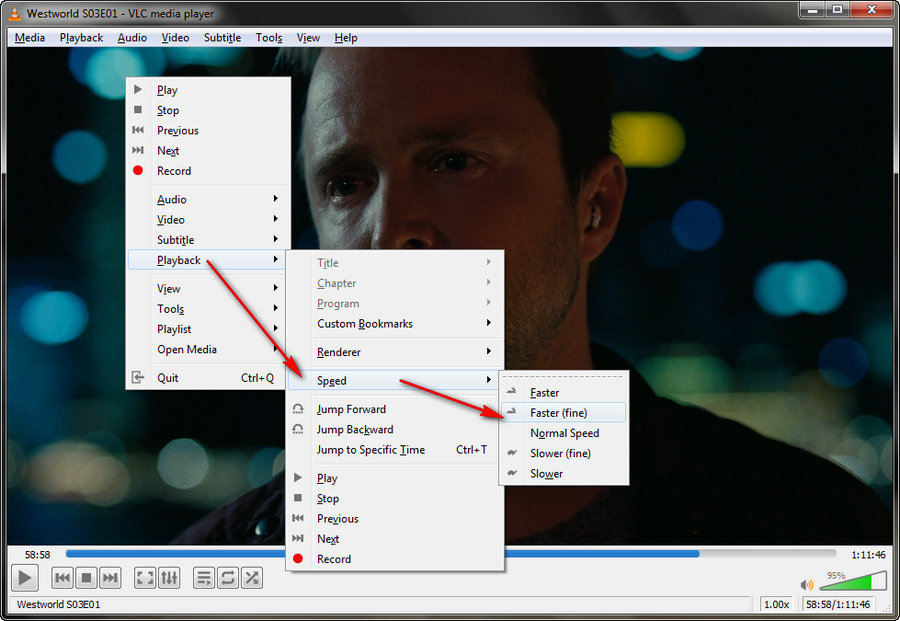 Method B: Control VLC Playback Speed using Hotkeys
Undoubtedly, it's not convenient to proceed with several mouse clicks to increase or decrease speed each time. Instead, pressing hotkeys (without quotation marks) below will make it fairly simple. And you'll see the speed changes on the top right hand corner. By default, here are the shortcut keys in VLC.
Faster: "+" Key on keyboard
Slower: "-" Key on keyboard
Faster (fine): "]" Key on keyboard
Slower (fine): "[" Key on keyboard
Normal speed: "=" Key on keyboard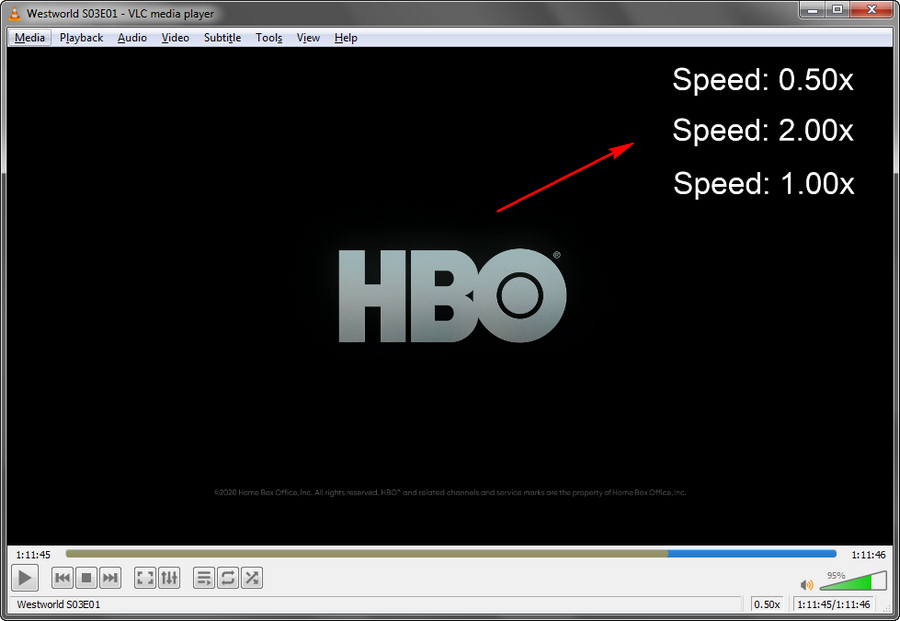 Also, you're enable to customize the hotkeys as you wish. Click on "Tools" button on top menu bar, go to "Preferences", press "Hotkeys" tab, double click on the speed control action and assign a new hotkey. Don't forget to save your settings.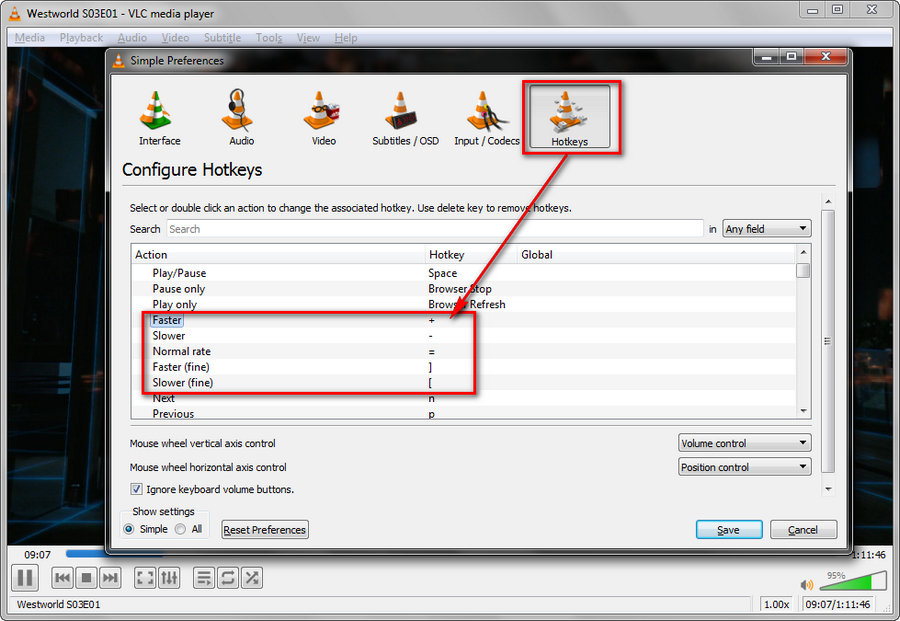 Method C: Fine Tuning Audio/Video Speed in Status Bar
Click on "View" button on top menu bar and enable "Status Bar" option. A tiny speed indicator with a slider will appear at the bottom-right corner of VLC player. Just drag the slider towards the left or right to control the playback speed. And press "1x" to restore the normal speed 1.00x.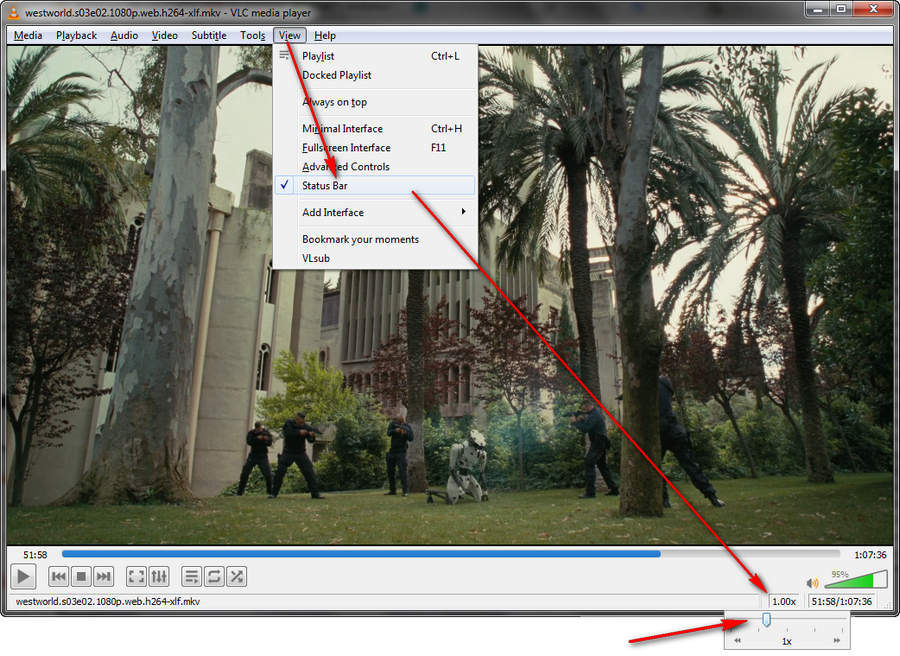 Method D: Set the Default Playback Speed in Preferences
If you're pleased with certain playback speed for a series of media files, it's better to configure a default value so that you won't change it each time. Go to "Preferences" and switch to "All" option to enter Advanced Preferences window, navigate to "Input / Codecs" on the left column, input the value after "Playback speed" box under "Playback control" section. Then save the settings. When you want to restore the normal speed afterwards, just go through the steps again.