The trend of VR (Virtual Reality) has triggered an incredible storm around the world and is leading us to enter a new era. Compared with the normal video footage, a VR video give us a more vivid and immersive streaming experience.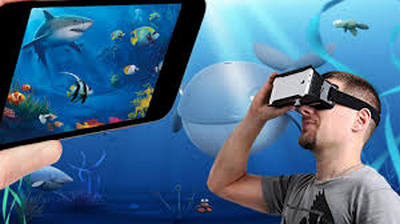 VR Player FREE
However, to play VR videos, you'll need a compatible VR playback software. Luckily, we compile some of the best free VR video players for multi-platform and offers a simple guide for VR and 360 degree video download. Please follow the guide till the end so that you can watch VR videos on PC and mobile devices without hassle.
We're assuming that you have VR videos on you computer. If not, use this downloader to save some VR videos for testing.
List of the Best VR Players
1. VR Player FREE
http://www.vrplayer.com/
Platform: iOS/Android/Windows
Pros: VR Player is a powerful free VR player designed specifically for watching immersive content on head mounted displays (HMD). It can not only play VR video, but also play 2D, 3D SBS, 3D Top/Bottom, 360 degree videos.
Cons: Sometimes you may come across some performance issues with Oculus Rift DK2, but it's still a good VR player.
2. Homido 360 VR Player
Platform: iOS/Android
For iOS: https://itunes.apple.com/us/app/homido-360-vr-player/id909196467?mt=8
For Android: https://play.google.com/store/apps/details?id=com.homido.homidoplayer&hl=en
Pros: It is used for the Homido HMD headset. You can watch 360° spherical videos as if you were seated in an IMAX theater. The first ever HMD internet browser allows you to watch any VR content directly from YouTube or other VR video sites in the headset. Also, you can record SBS videos from your headset.
Cons: Again, to fully enjoy this app, you will need a Homido virtual reality headset.
3. AAA VR Cinema Cardboard 3D SBS(DOWN)
https://play.google.com/store/apps/details?id=com.candlify.vrplayer
Platform: Android
Pros: AAA VR Cinema Cardboard 3D SBS is a free and great VR video player Android app. Except for the wide ranges of options to play 360 as well as normal 3D VR videos, rotation killer mode and pure gyro mode are added to head tracking option in the newest version 1.6.1. This player only supports MOV, MP4 and M4V format. You may need some VR video converter app if your video format is excluded.
Cons: Pay attention, this app will crash when you open a file that contains "%" in the file name. Please rename before open the file. And Bluetooth mouse is disabled temporary in the current version 1.6.1.
4. Mobile VR Station
https://apps.apple.com/sg/app/mobile-vr-station/id959820493
https://play.google.com/store/apps/details?id=com.mgatelabs.mobilevrstation&hl=en_SG&gl=US
Platform: iOS/Android
Pros: Mobile VR Station is a free VR player which is designed for iOS and Android users and it works with every headset. It's an alternative to Homido 360 Player and even better, you can view your Photos, Panoramas, Videos & Files projected onto a virtual screen floating in space for a unique heater experience. You can watch HTML5 videos from mobile safari with Micro VR Station extension and get better viewing experience on 3D content, 360/ Spherical movies.
Cons: But remember, the app won't display any content that are DRM-protected, for example the content you bought from iTunes.
5. LiveViewRift
http://soft.viarum.com/liveviewrift/
Platform: Windows/Mac
Pros: LiveViewRift is one of the most popular virtual reality players which allows you to watch different sorts of media files with the Oculus Rift. With its powerful distortion and field-of-view-correction functions, LiveViewRift lets you enjoy media as your eyes would be where the camera is.
Cons: You can only download it free for Mac OS X 10.9 and Windows 7/8 so far. There's no version for windows 10 currently.
6. SKYBOX VR PLAYER
https://skybox.xyz/
Platform: Windows 64bit/Mac/Android/Steam...
Pros: Like Kolor Eyes, Skybox VR Player is a great and free VR video player on Windows 64bit/Mac/Android/Steam... computers. You are able to stream local videos from PC to mobile devices with zero quality loss when connecting to Wi-Fi network. It also supports watching one video with multiple devices and can play nearly all video formats. You can experience HD, full HD, and 4K playback on this one.
So, these are the best free VR players for multi-platform to watch VR videos with ease. And there are more VR players like FreeVRPlayer, Delight VR Player that can also do a great job when playing VR videos. They may have their own pros and cons, but all of them aim to provide the best experience to users. Depending on your platform and preference, just choose the best VR player as you wish.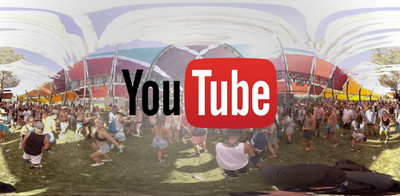 A Simple Guide to Download VR Videos and Convert
After you've prepared VR devices and find out the best VR video player to meet different demands, can't wait to experience VR videos? I hope you have saved sufficient VR video resources to watch.
To save free VR videos from YouTube or any other online video sites easily, Free download and install Free HD Video Converter Factory on your PC (Windows 11/10/8.1/8/7/Vista) first . Then follow the simple guide below to download your best-loved VR movies. Here I just set VR video download from YouTube as an example.
Note: You can also download 4K video or download hot videos from YouTube here. Try analyzing the URL again if you don't get the wanted resolution that the orginal video resource should have.
Why not have a try and keep this freeware for further use? Just download VR videos with this program and put on VR headset and start your immersive experience in VR world.
Hope this article has helped you. And if it works, feel free to share it to help more people.
In Case Someday You Want to Upload Video to YouTube/Facebook/Vimeo...
Aside from downloading VR resources, you can use the freeware to upload your recorded videos in right formats to online site including YouTube, Myspace, Facebook, and your blog. The software has provided ideal format profile beforehand, so that you don't have to be clear of what are the best video audio specs for uploading to a video-sharing site.
More Special Features of Free HD Video Converter Factory
Download any video from online sites such as YouTube, Facebook ,Vimeo, etc.
Support Various media formats, optimized profiles for 500+ hot devices.
Extract soundtracks from film/video with orginal quality perserved.
Provided with a built-in video editor for cutting/cropping/merging, etc.
Can compress video with no quality loss.
Fastest conversion speed, 50X speed up supported.