Step 2. Remove Bandicam Watermark
Way 1: Crop the Video
Bandicam puts a watermark on the top middle portion of the video. So if you think the part with the watermark is redundant, you can remove the Bandicam logo by cropping the video.
To crop off the watermark, you can first click the fourth icon on the toolbar below the video task. Then you can see two windows for preview. In the left window, drag the border lines and adjust the box to crop out the Bandicam watermark. Then press OK to save the change.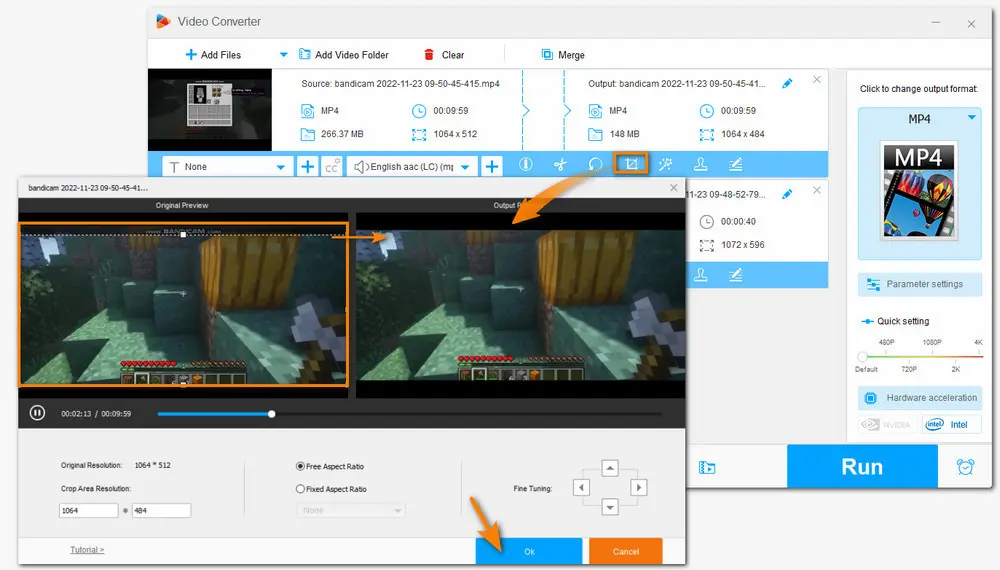 Way 2: Blur the Watermark
Although this method cannot remove the watermark from videos, it can make the watermark less obvious while preserving the original video resolution.
Press the magic wand icon on the toolbar next to the Crop icon. Then narrow the area down to the watermark you want to blur in the left Original Preview window. Next, choose the Blur or Mosaic effect, and then you can make some adjustments (Brightness, Contrast, Saturation, and Hue) to the effects. While adjusting, you can see the result in the right Output Preview window. Finally, click OK to save the changes.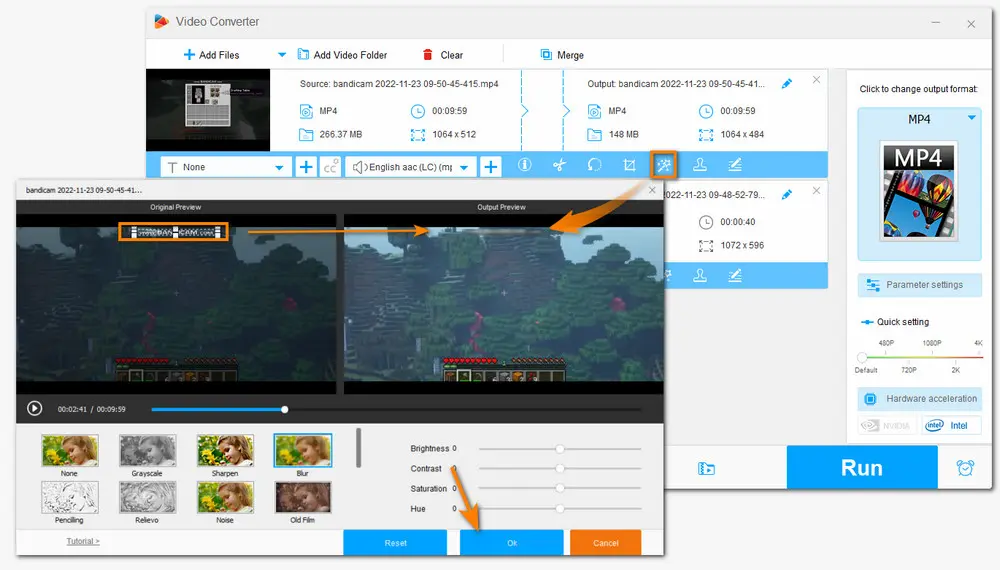 Way 3. Replace the Watermark
Besides cropping a part of the video and blurring the watermark, you can also add your own watermark or logo to cover the original one.
Hit the stamper-shaped icon next to the Effect to open the watermarking window. Here you can add a text watermark or an image watermark to your video. After typing the text or selecting the image, click + button to add them to the video, and then move and resize the watermark to cover the original one. Then click OK to go back.