More and more content creators are adding subtitles to videos to make their content accessible to a wider audience. You may also want to add subtitles to your video. However, if you've tried enough free video editors online, you know that most, if not all, will embed a watermark in your video. Obviously, you don't want any watermarks. So how to add subtitles to video free without watermark? Don't worry. This article will show you how. Please read for more details.
Since it's unrealistic to find a free online tool to add subtitles to video without watermark, we can turn to a desktop video editor for help. But first, we need to prepare the subtitle file. If you already have downloaded a subtitle file, you can jump to #Part 2 to learn how to add downloaded subtitles to a video directly. Now, without further ado, let's get started.
To add subtitles to a video manually, you can use a free online subtitle editor called SpeechText to create SRT subtitles for your video. It is simple to use this tool. All you need to do is to open the video on the right panel, and then create new subtitles on the left panel. You can preview the real-time subtitles as you edit. After the subtitle is made, click Export SRT to download the SRT file. No registration is required and you can use it anywhere.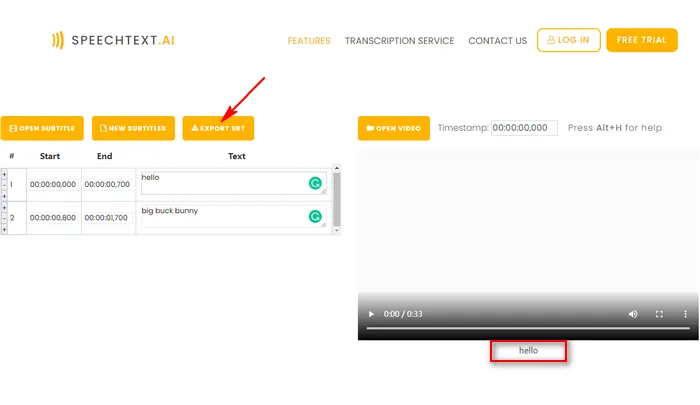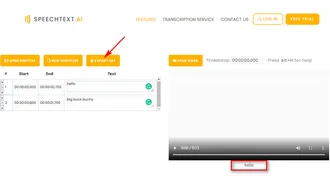 After you got the subtitle file, let's see how to add subtitles to a video without watermark for free below.
Step 1. Open Free HD Video Converter Factory and enter the "Converter" module. Drag the target video into the blank interface or click "Add Files" to import the source video.
Step 2. Click to open the right-side output format page and select an output format in advance.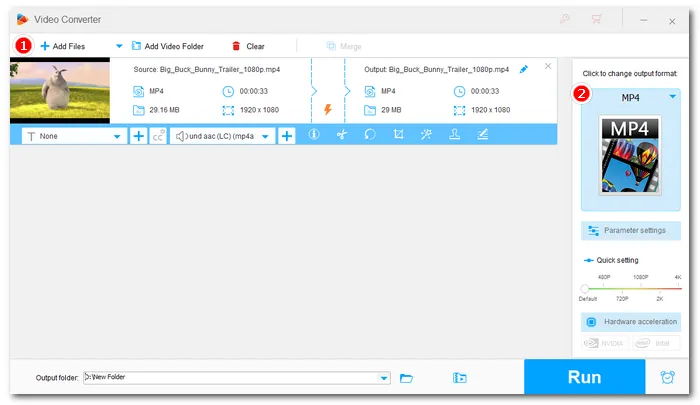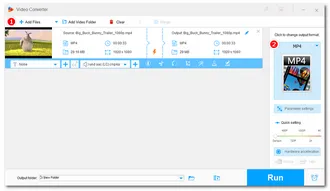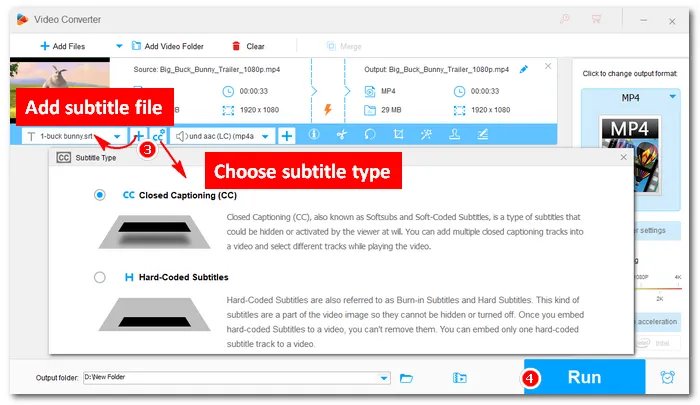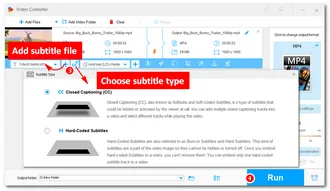 While it is difficult to find a solution to add subtitle to video online free without watermark, you can try the desktop approach to do it easily. This is the best free method I found to add subtitles to video without watermark. I hope you'd find this article helpful. Thanks for reading. Have a nice day!
FAQs
1. Which video editor can I use to add subtitles free?
There are multiple video editing tools that can help you add subtitles for free. Such tools include WonderFox Free HD Video Converter Factory, VLC, HandBrake, FFmpeg, and so on.
2. How do I permanently add subtitles to a video?
You need to hardcode subtitles to videos so the subtitles are burned into the video permanently. You can use the subtitle hardcoding tool WonderFox Free HD Video Converter Factory to do it easily.
3. How do I add SRT files to my video for free?
Many online and offline programs can help you insert SRT files into videos effectively. You can use free programs like Clideo, VEED, and the program in this article to complete the task.