1. Active Presenter: https://atomisystems.com/activepresenter/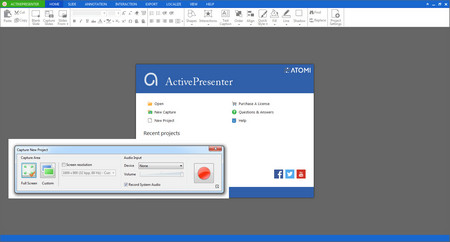 Active Presenter is one of the high praised desktop audio recorders. It supports several recording modes, including High-Quality Software Demonstration mode, High-Frame Rate Streaming Video mode, and Smart Capture with/without Full Motion Recording mode. It can satisfy your most recording needs, such as recording high-quality online music, and recording microphone and system sound at the same time. Moreover, Active Presenter allows you to have more advanced settings on audio recording. Click the More Option icon at the bottom right corner of the capturing dialog and then access the Audio and Video settings. One thing you have to pay attention to is that you have to make sure that Record System Audio is selected.
2. Audacity: https://www.audacityteam.org/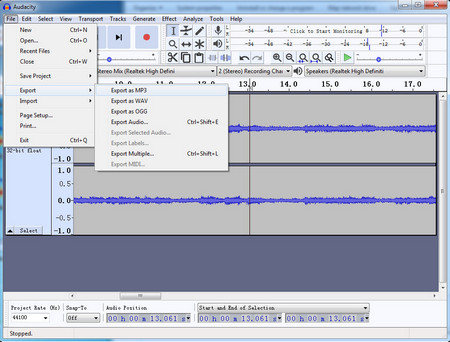 Audacity is a more professional computer audio recorder. It further allows you to edit the audio file after you finished recording. Taking advantage of it, you can process every track separately, such as mixing and rendering to New track, muting/unmuting all tracks, aligning tracks and so on. You can also add effects into audio files, such as Zoom in/out, Amplify, Auto Duck, Change Pitch, etc. All the operations can be applied to your local files, too. In summary, if you are a sound editing lover, it must be a good helper for you. To save recorded files here, you should click File and then click export, and you can export it as MP3, M4A and other mainstream music formats.