Key points of screen recording 4K resolution:
The highest recording resolution depends on the monitor size.
A 4K quality screen recorder can record screen in 4K only if your monitor's resolution is 4K or higher.
A good 4K screen recorder will provide settings for high-quality screen recording.
4K screen recording is resource-intensive and requires enough RAM on your computer.
As the screen gets bigger and bigger, the demand for video quality has gone from SD to HD, and to UHD 4K. Many videos today are created in ultra HD quality. You can even screen record in 4K resolution as long as you got a 4K recording environment and a 4K video screen recorder. In this post, we have gathered seven best 4K screen recorders for PC to help you get started in 4K screen recording. We covered software for all users, from beginners to experts, and we hope you can enjoy this post. Let's get started!
More Tips: How to Make Your Screen Recording Quality Better?
7 Best 4K Screen Recorder for Windows 10/11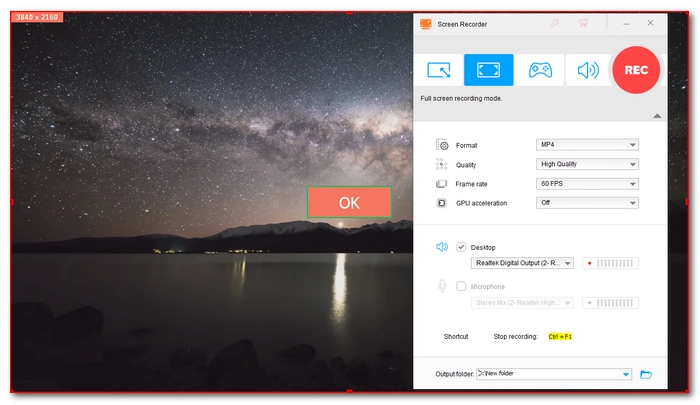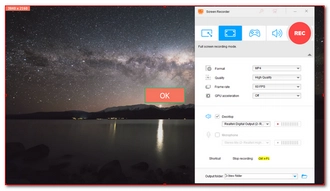 Best for: one-stop 4K screen video recording and editing.
Download: https://www.videoconverterfactory.com/download/hd-video-converter-pro.exe https://www.videoconverterfactory.com/download/hd-video-converter-pro.exe
As one of the best 4K video recording software, WonderFox HD Video Converter Factory Pro can easily make high-quality screen recordings at your monitor's resolution, up to 4K. Meanwhile, it can help you record the screen at 60 fps to capture fast-moving objects and action gameplay. If your computer uses an NVIDIA graphics card, it can also enable hardware acceleration to improve your recording performance. All these settings are easy to access within the program, thanks to its simple design. And you can even choose the recording format and quality to directly record high-quality videos in MP4, MKV, MOV, and AVI. Moreover, this software features a built-in video editor that can help you further edit the recordings in high quality, such as video trimming, cutting, merging, cropping, and adding watermarks.
HD Video Converter Factory Pro is trusted and chosen by millions of users. It is best suited for beginners. But it can also be an excellent 4K video screen recorder for experienced users with all those powerful options provided.
Main Features:
Support high-resolution screen recording up to 4K.
Record screen with system sound and mic audio.
Different recording formats and quality presets.
High fps game recording mode.
Allow hardware acceleration.
Built-in video editor, compressor, and converter.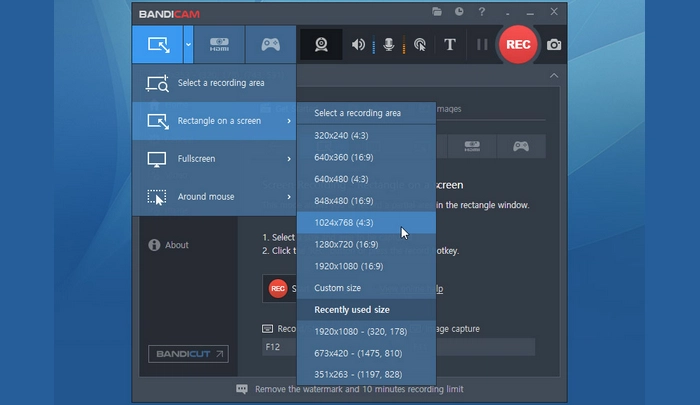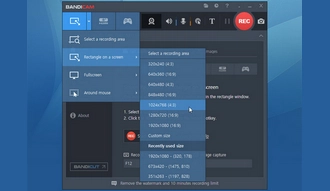 Best for: screen recording in 4K resolution at a small size.
Download: https://www.bandicam.com/downloads/
Bandicam makes another ideal 4K quality screen recorder to record high-quality videos on Windows 10/11. It gives three recording modes that you can record the computer screen, the webcam video, and the gameplay, all in high resolution if you know how to choose the codec, the recording area, and the quality, just like that with HD Video Converter. The cherry on top is that it allows screen recording at a high frame rate of up to 120 fps, making it possible to capture the swiftest actions. High-quality screen recording with Bandicam won't be too CPU-intensive as it can utilize the GPU to do the encoding. It will also compress the video as you record, so the output file won't be several gigabytes but still keeps high quality.
Bandicam has been one of the leading screen recording software for many years and has won hearts worldwide. However, it is a program to record screen, not for video editing. Yet, you can easily cut and join Bandicam recordings with Bandicut, another product by the Bandicam Company.
Main Features:
Record UHD videos at a fairly small size.
Provide high frame rate screen recording at 120 fps.
Webcam video recording.
Lots of settings with easy navigation.
Support hardware acceleration.
Simple GUI.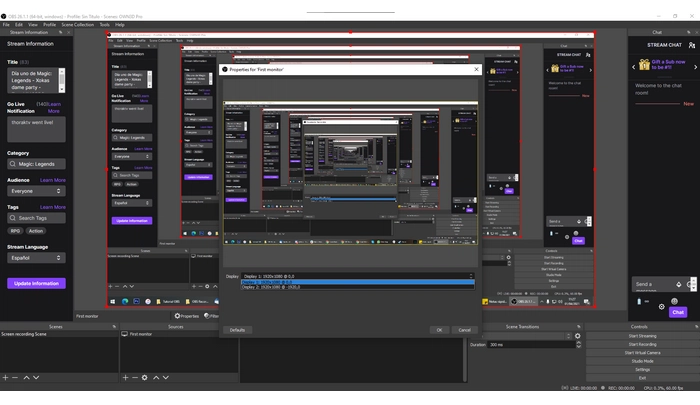 Best for: professional screen recording and live streaming.
Download: https://obsproject.com/download
OBS Studio is the leader in the open-source 4K recording software market. And it can be regarded as the best free 4K screen recorder without watermark. It can help you record screen to high-res videos with no issue. It is also a high frame rate screen recorder that allows you to record with 120fps, 144fps, and 240fps. In OBS Studio, you are provided with powerful configuration options to ensure the recording result is just what you are looking for. You can have lots of freedom to adjust the scenes, the encoding method, the audio mixer, and try many other recording features that can be found in no other similar products. You can also add third-party plug-ins to make the software customized to your own taste.
With many functions offered, OBS Studio is hands down the most powerful 4K video capture software. However, in the meantime, the wide range of options and buttons can be a tough spot for most people, especially for beginners. It has a steep learning curve therefore. But if you can devote some time to the software, you will come to see the charm of it.
Main Features:
Video recording at high resolution and high frame rate.
Most powerful configuration settings.
Excellent hardware acceleration support.
Real-time video broadcasting.
Accept plug-ins.
Work on multiplatform (Windows, macOS, Linux).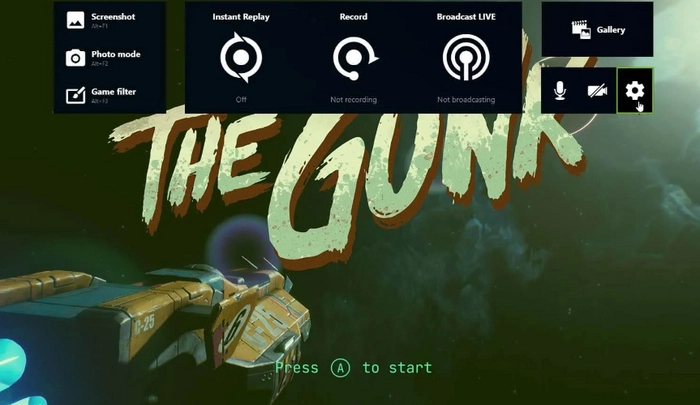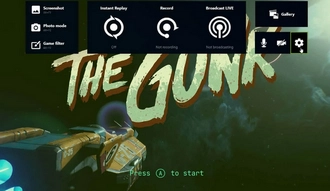 Best for: gameplay recording based on Nvidia's graphics card.
Download: https://www.nvidia.com/en-us/geforce/geforce-experience/shadowplay/
If you have an Nvidia graphics card, the immediate strength you have over others is that you can directly use ShadowPlay, available as part of Nvidia's GeForce Experience software for GeForce GPUs, to record game videos. This hardware-accelerated screen recording utility can give you an exceptional recording experience when you record high-quality videos up to 8K HDR at 30 fps or 4K HDR at 60 fps. Moreover, it comes with an Instant Replay mode, enabling you to save the last 30 seconds of gameplay with a single press of a hotkey. While ShadowPlay is used primarily as a game recorder, it can be configured to capture desktop as well. And similar to OBS Studio, ShadowPlay can also let you live stream gameplay fast and easy.
ShadowPlay is meant for all users who own an Nvidia's graphics card. And it is one of the best free 4K screen recorders out there. So don't miss out on this opportunity while you can.
Main Features:
Capture 4K/8K gameplay recording.
High screen recording frame rate.
Instant Replay mode to auto-save the last 30 seconds of gameplay.
Live game streaming.
Create GIFs and capture screenshots.
Pretty easy to use.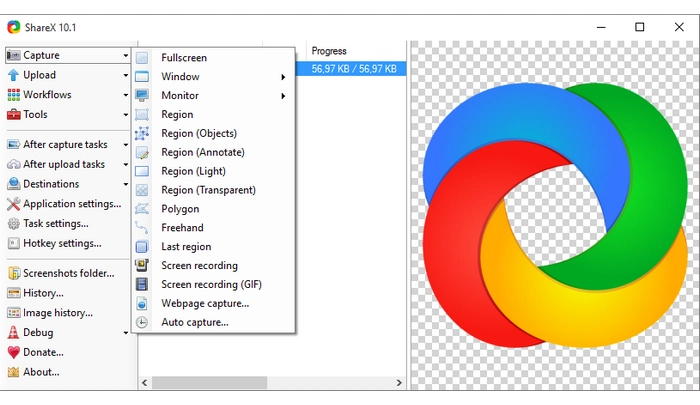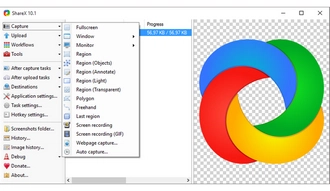 Best for: quick 4K screen capturing, recording, and sharing.
Download: https://getsharex.com/downloads
ShareX can be used as another decent 4K screen recorder app on Windows. It is a free open-source program designed to capture screen and share. However, to record a continuous screen video, you need to install the ffmpeg.exe to use it together with the software. Also, remember to check the "virtual audio desktop" option in the Task Settings if you want to screen record with audio. The recording setup is a bit of a hassle, but after that, it is plain sailing. You can record whatever you want on your screen with ShareX. And with a little tweak in the settings, such as the frame rate, quality, and codecs, you can capture the screen with the highest recording quality possible.
ShareX is a lightweight screen recorder that can work perfectly on low-end PCs. It is the favorite choice for many people to record short clips. But it is not meant for game recording.
Main Features:
Record screen in high resolution and high frame rate.
Screen record with audio.
Capture screenshots and record GIFs.
Customizable workflow.
Add annotation while recording.
Direct share after capture.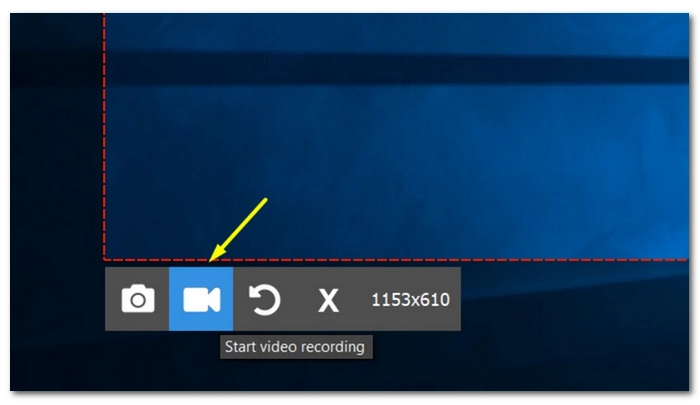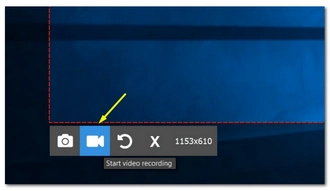 Best for: school and business screen recording and sharing.
Download: https://screenrec.com/screen-recorder/
ScreenRec can easily record your desktop with audio in 4K quality. This free screen video capture software enables you to record every detail shown on your screen. It also allows you to add a facecam overlay so you can properly make an explanation, an introduction, or an annotation of what you are recording currently. Another benefit of ScreenRec is that it stores the recording in the cloud, which won't occupy any space on your local system. If you don't have enough storage on your device, ScreenRec is your go-to option. Nevertheless, the recording will be saved as a local file if you record offline. And when you are back online, the recording will be uploaded to the cloud with a shareable link.
It's super easy to start recording with ScreenRec. All you need to do is to select the recording area, start recording and get the sharing link. It is made for productivity.
Main Features:
Screen record in HD quality at any frame rate from 15 to 120 fps.
Record desktop and webcam with audio.
Save the recording in the cloud with an encrypted link.
Export recording to universal MP4 format.
No watermark or time limits.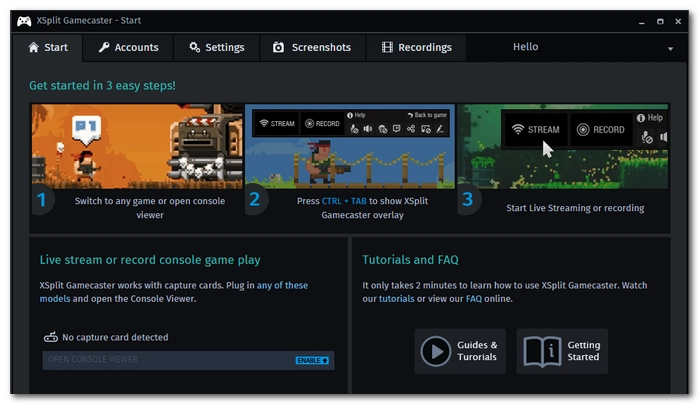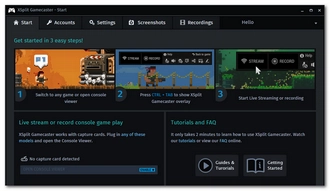 Best for: high-quality game streaming and recording on high-end PCs.
Download: https://gamecaster.com/
XSplit Gamecaster is developed by game streamers and for game streamers. Its primary job is to deliver game streaming live to popular sites like Twitch, Facebook, and YouTube. But if you want to save the gameplay highlights, Gamecaster will let you record as you stream and make a copy of the stream to your local drive. The best part about XSplit Gamecaster is that it offers high-quality game streaming and recording, without impacting your gaming performance. It can record at the highest resolution your screen can offer, and it uses a high bit rate and a high frame rate. However, Gamecaster does require your computer system to be robust enough for a top streaming and recording experience.
Remember that XSplit Gamecaster can be used as a 4K screen recorder for Windows 10 only. Ready for the last 4K game recorder? Try Gamecaster!
Main Features:
Offer high bitrate, high fps game recording.
Streaming while recording.
Lag-free recording experience with the latest NVIDIA and AMD optimizations.
Intuitive audio mixer.
Wrap-up
Most video content today are using 4K resolution for better visual performance. If you are trying to screen record in 4K to show off your gaming technique, create a product demo, or simply want to record screen in high quality, you can use one of the listed best 4K screen recorders to start recording your PC screen at ultra HD quality right now.
That's all I want to share about the best 4K video recording software. I hope you can find your wanted program here. Thanks for reading. Have a nice day!