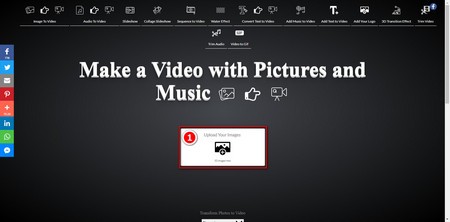 Step 1. Visit the online JPG into MP4 converter via its official site:
https://imagetovideo.com/
Step 2. Click the Upload Your Images button to browse your files, and optionally, Ctrl holding selection is useful here. Choose the files you want to make an MP4 video from. After that, click the two-arrow button to enter the next page.