Is it possible to upload pictures on YouTube directly?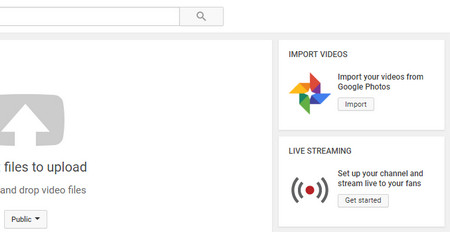 It Would be Great if YouTube Supports GIF from Google Photos
Negative. YouTube now only accepts video uploads. Back then, there's a feature called Photo Slideshow on the right side when uploading, allowing you to make & upload a video slideshow from multiple images.
Since September 20th, 2017, sadly, YouTube has obsoleted that feature due to the less usage, focusing more on optimizing existing features, which is a pity indeed. Yet it's still doable to upload photos to YouTube.
Create slideshows with your pictures in video format, which had better be compatible with YouTube and small in size so that you can upload it to YouTube fast , easy and correctly – That's the gist of it. That leaves us but one issue, to find a proper third-party tool that can help us manage to do so. Here's one I highly recommend: WonderFox HD Video Converter Factory Pro, a multifunctional and practical video/audio converter accompanied with a simple Photo to Video feature. Let's see how to upload pictures to YouTube with it.