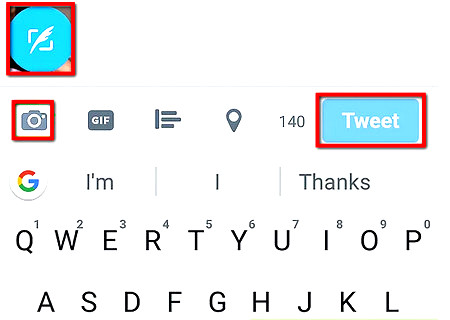 How to tweet videos on phone
1. Open the Twitter App on your phone and click the feather icon.
2. Tap the photo icon at the bottom left corner.
3. Choose the video you want to upload from your phone.
4. Tap the slider to trim the video into a video clip that is less than 2 minutes and 20 seconds. Then, click DONE.
5. Input the words you want to share and tap the Tweet button to figure out how to post videos on Twitter.
Of course, you can directly click the Camera button to switch to camera mode. Hold down longer the record icon to record your video. Twitter allows you to record up to 2 minutes and 20 seconds of video. After recording, tap the Done button or preview and trim your videos as you like before uploading.