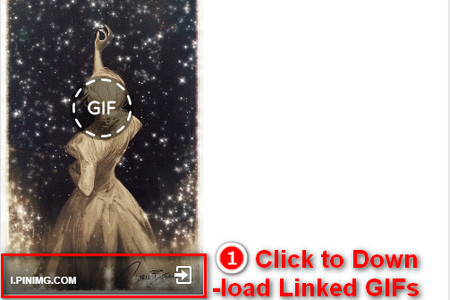 Linked GIFs
Click to next image
This is the simplest situation, where you can download these GIFs within 4 clicks.
Step 1. Click the link to the original GIF location, which will lead you to a new download page. You can find the link at the bottom of the GIF that you want to download.
Step 2. In the new page, right-click the GIFs > save image as…Now, the GIF is downloaded.