1. GIPHY: https://giphy.com/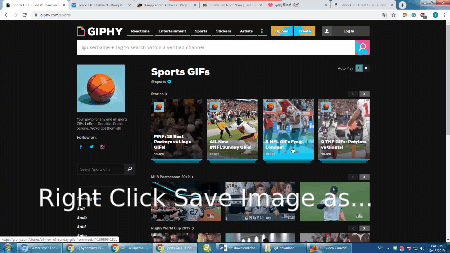 When it comes to GIF download, I have to mention the GIPHY website, which is one of the outstanding GIF sites. This site not only provides a good platform to download animated GIFs, but also creates a sharing community for users. In this online community, you can share and discuss GIFs with friends, classmates, and other users in the community, or browse the latest GIFs uploaded by other users in the past days. Of course, you can also find GIFs you want by viewing the tags provided in the site or by inputting and searching keywords in the search bar.
Another important point is that this site also provides a lot of stickers, which makes your chat with others more interesting.
How to download GIFs from GIPHY?
Open the GIF you would like to download, right click it and click Save image as… and lastly, choose a save path for it.
2. Twitter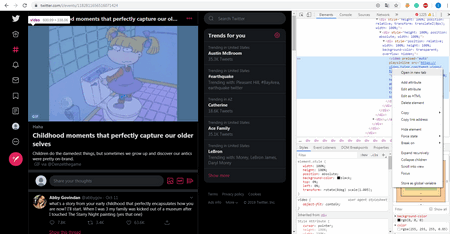 Although Twitter is not a GIF download site, the number of GIF images on Twitter is still large due to its copious amount of users and the GIF sharing trend here. Here you can find a variety of popular GIF animations. We cannot be able to search for a specific GIF we want here, but when we use Twitter in daily life, we will inevitably encounter some GIFs that we want to save. So how to download GIFs from Twitter? There is a simple tutorial to download GIF from URL in Twitter:
Step 1: Open the GIF page you want to download.
Step 2: Press Ctrl + Shift + C on the keyboard, and then you will see a new window on the right of the screen or the bottom of the screen (It will be different due to browsers. Google Chrome is taken as an example here). Click the GIF, right click the URL in the right window and next click Open in new tab.
Step 3: Now you can download the GIF directly by right clicking it and clicking Save image as...
If you have some trouble with the above method, you can further find an easy approach in the following article: download Twitter GIF. By the way this approach can also be used to download Twitter Videos.
3. Tenor: https://tenor.com/search/download-gifs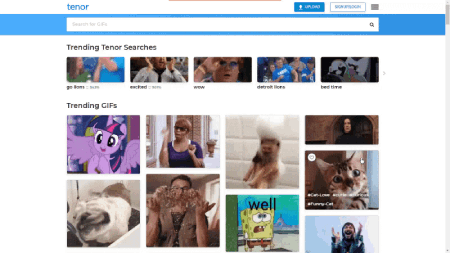 As a hot GIF website, Tenor must be another good choice for downloading GIFs. You can see a Trending GIF list and a Trending Tenor Searches list on its home page, which show the most popular GIFs. You can scroll down to scan GIFs so as to download what you like. Additionally, thanks to the large GIF gallery the site offered, you can get various GIF download options. There must be some GIFs you want.
How can you download GIFs from Tenor?
The method for downloading GIF from GIPHY also works well therein.
4. Reaction GIFS: http://www.reactiongifs.com/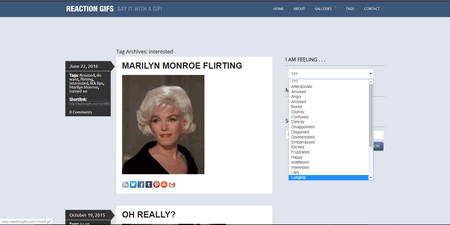 When I first saw this GIF site, I thought this site is plain. But when I found out that this site integrates some Feeling and Answer GIFs, I changed my mind. Because a GIF that matches your mood can better help you express your pleasure, anger, sorrow, joy, and passions to others when the language may be hard to express the emotions in your hearts. You can use "right click and click save to…" to download GIFs here.