Sick of Downloading Limits on DatPiff?

Are you sick of the downloading limitations per day that DatPiff has, with a few minutes of waiting time in between downloads? Moreover, it can be a pain in the arse when you come across the following cases:
1. Upgrade to DatPiff Premium and remove all downloading limits.
2. Download Unavailable. The uploader has disabled downloads.
3. No Download button available.
4. Download Error.
5. Advertisement.
So you are a lucky guy for finding this post, which can help you SOLVE all the problems above. Next, I will introduce 3 DatPiff downloaders and how to download off DatPiff free and efficiently, read on!
Also Read: Free MP3 Download Sites | Download Full Albums | Royalty Free Music Download | Download Audio Track for Movies
Disclaimer: This post is compiled for PERSONAL FAIR-USE ONLY, NOT FOR republication, distribution, assignment, sublicense, sale, preparation of derivative works or other commercial uses. WonderFox will NEVER advocate any copyright infringement behavior. The end-users should be solely responsible for your own actions.
DatPiff Downloader 1 - Neat Download Manager
As a free alternative to Internet Download Manager (IDM), Neat Download Manager also has a good performance to speeds up downloads and download Video/Audio from any streaming website on both Windows and macOS. Without further ado, let's see how it works to download mixtapes from DatPiff.
Step 1 - Install Neat Download Manager and Extension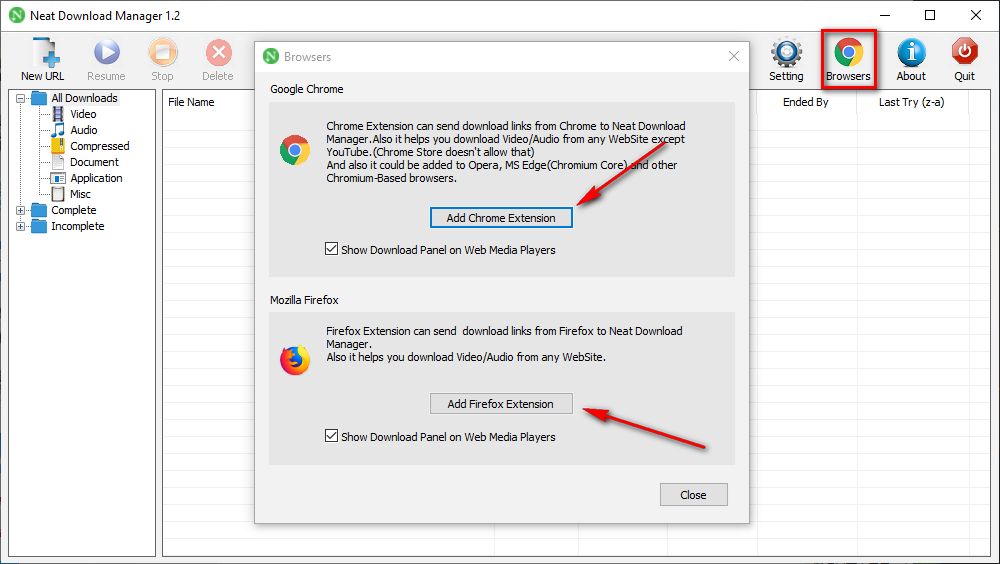 Step 2 - Open an EXCLUSIVE Mixtape
To verify its performance, I'll take an EXCLUSIVE mixtape as an example. As you can see in the screenshot below, there is no download button available for the whole mixtape or a single track.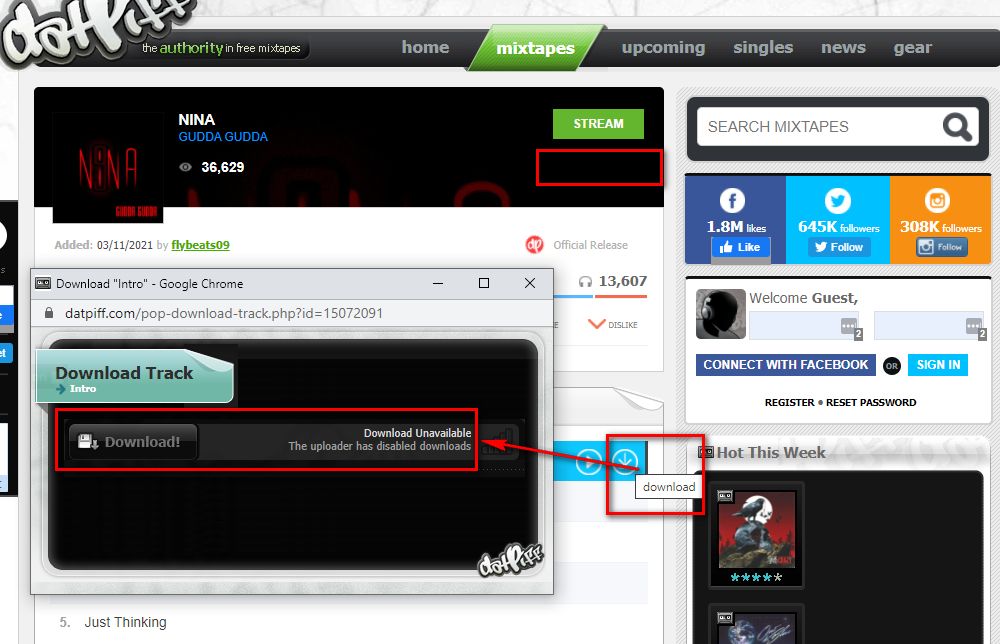 Step 3 - Detect the Mixtape
Click on "STREAM" button to open the DatPiff player, play each track and the Download Pane will appear around the music player, which indicates there are MP3s available to be downloaded.
Note: The Download Pane only shows up when the track is loaded and buffered, so you have to play each track beforehand.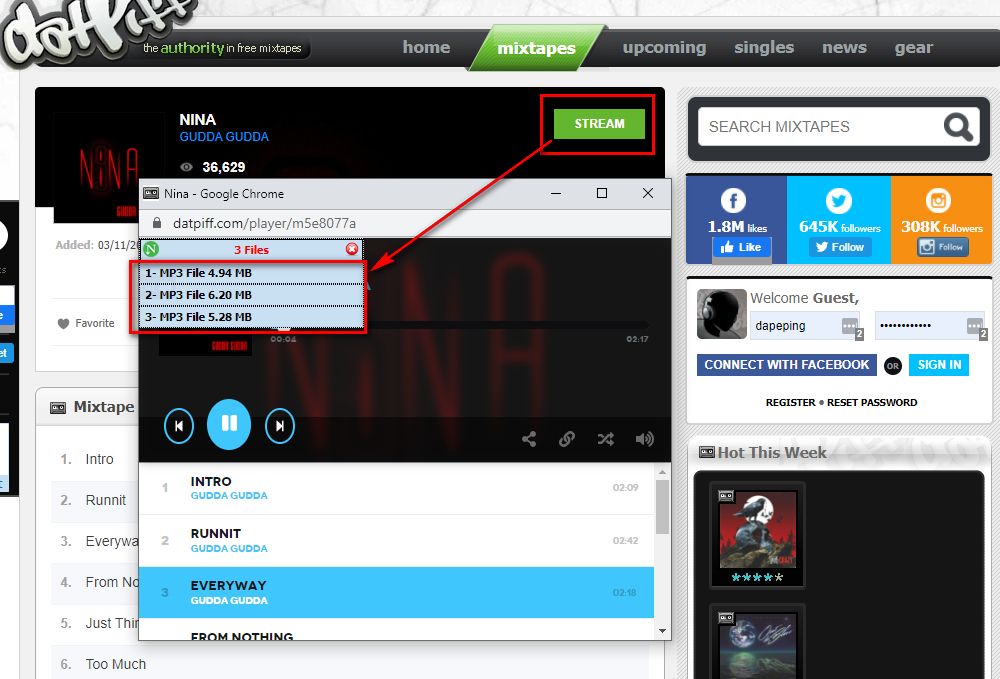 Step 4 - DatPiff Music Download
Press each MP3 and download songs from DatPiff in batches. The download speed depends on DatPiff server and your network connection. If the download process is slow, please try it again later.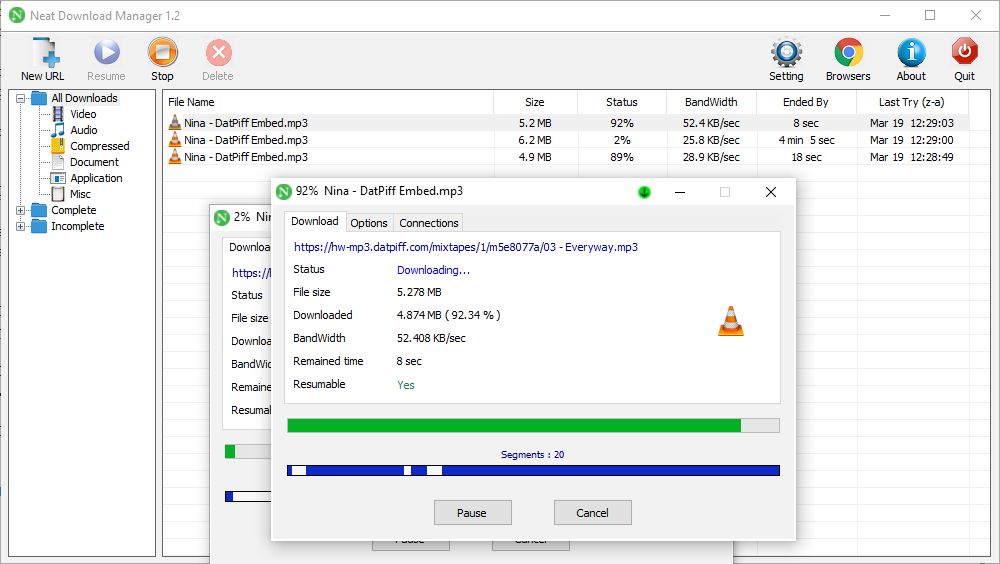 DatPiff Downloader 2 - Xtreme Download Manager
Xtreme Download Manager (also known as XDM) can serve as another free, safe and open-source DatPiff music downloader.
Step 1 - Install Xtreme Download Manager and Extension
Download and install XDM to Windows, Mac OS or Linux from https://subhra74.github.io/xdm/. Run it and you're prompted to install and enable the browser add-on (XDM Browser Monitor) for monitoring the tracks from DatPiff.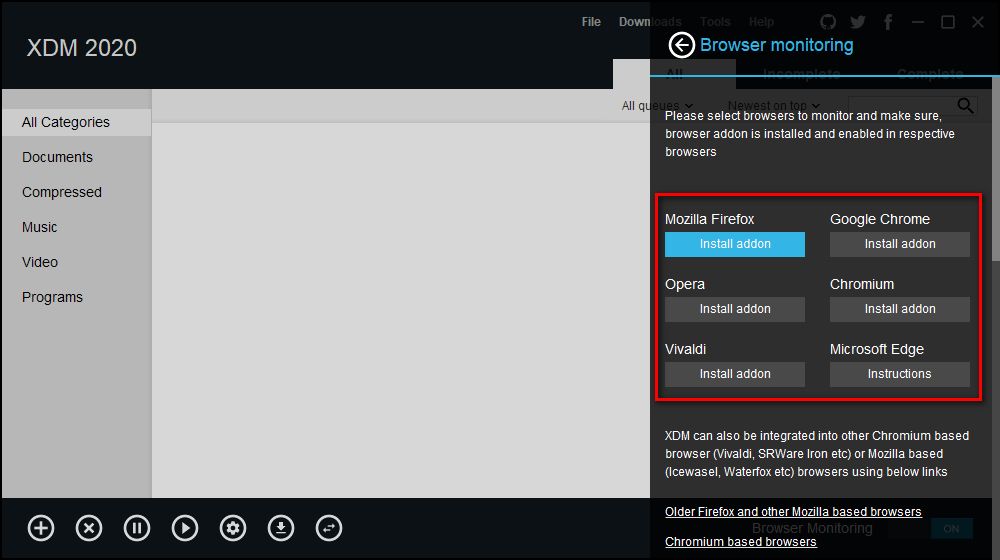 Step 2 - Monitor DatPiff Streams
Visit DatPiff, find a mixtape you want to download. Click on "STREAM" button to open the music player, when the track starts loading and buffering, a transparent "DOWNLOAD VIDEO" button will appear in the bottom right corner of the webpage. Press the button and select the MP3 stream, then a dialog box shows up that allows you to name the song and select a directory to save the downloaded file.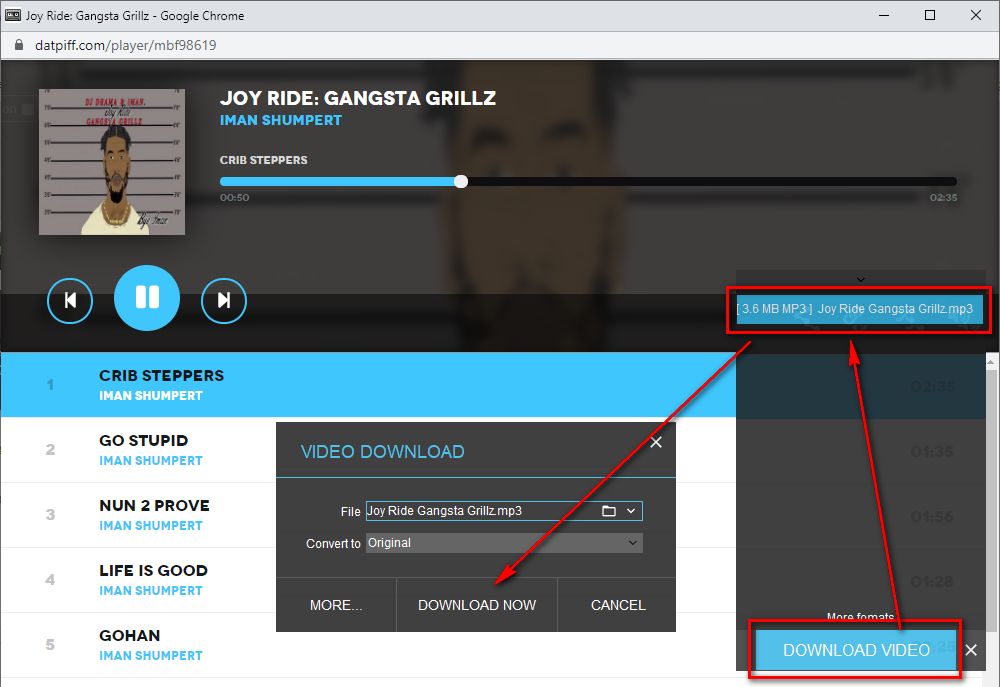 Step 3 - Download DatPiff Tracks
Lastly, click "DOWNLOAD NOW" button for DatPiff music downloads.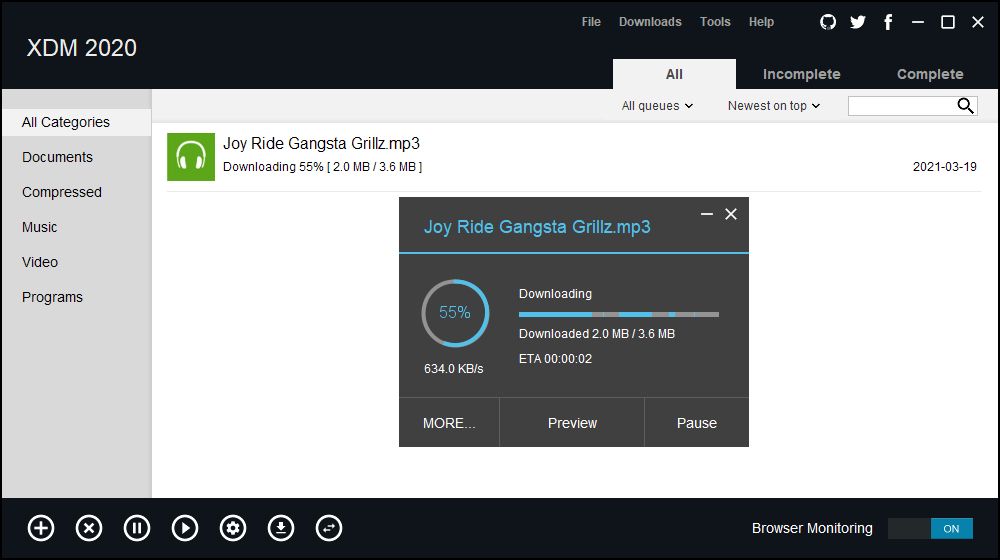 DatPiff Downloader 3 - Video DownloadHelper
In contrast to Neat Download Manager and Xtreme Download Manager, Video DownloadHelper is just a compact browser extension that enables you to download video/audio from websites including DatPiff mixtapes and tracks.
Step 1 - Install Video DownloadHelper

Step 2 - Detect DatPiff Mixtape for Download
This time, I choose a mixtape on DatPiff that needs to buy. Press "STREAM" button to play it, when Video downloadHelper detects audio files, the extension icon will be activated and highlighted as a colored 3-balls icon. Just click on it to see the available MP3s, just pick the desired one to download DatPiff to MP3.