Q1: I've got an .mkv container file and the audio portion of it is OGG and I would like to convert it to something more common like AAC or AC3.Is there any software can only convert audio format in MKV file while remain everything else the same?
Q2: My TV is perfectly compatible with MKV movies but doesn't support DTS audio. How could I fix the annoying "audio format not supported" problem in a fast and easy way?
You may receive an audio codec is not supported error message when playing MKV videos on TV, iPad, or other devices at times. In such cases, switching to a different media player, sometimes, is an easy cure. However, if you are unable to access other players, you can remedy the problem by changing audio format of MKV file to a compatible format, such as MKV DTS to AC3, AAC, MKV OGG to MP3 and more.
Below we're going to share with you an excellent MKV audio format converter and run through how to convert MKV audio format in detail. Please free downloadfree download this converter and keep reading.
Launch the program first, then open the Converter module. Click the + Add Files button on the navigation bar above to add MKV files that you want to convert. You can also drag and drop MKV files into the converter directly.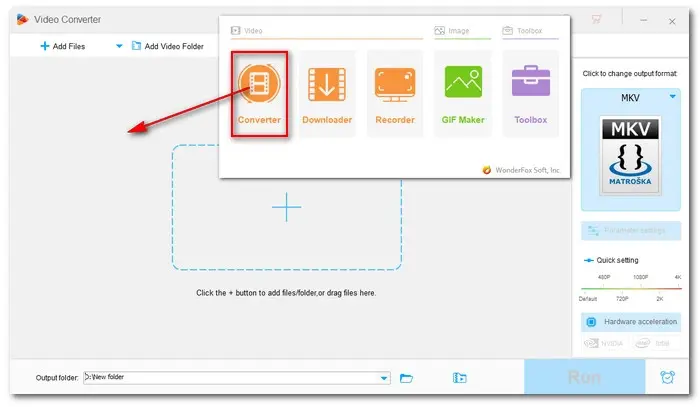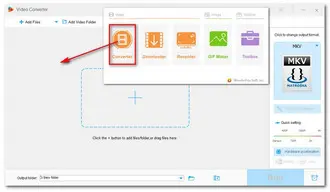 On the right side of the program, click on the format image to open the output format list. Then head over to the Video category and select MKV from the profiles below.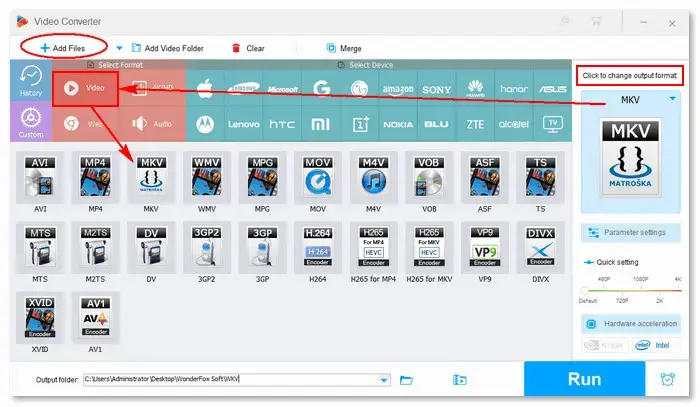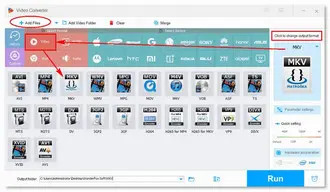 Open the Parameter settings below. In the "Audio Settings - Encoder" column, select your needed one as the audio codec of the MKV video. Press "OK" at the bottom to save your change.
Tips: If you keep the video format unchanged, the software will automatically choose the optimized preset parameters for you, which could activate the 50x speed mode. You can also set optimal conversion settings at will.