HEVC/H265 is an advanced video codec for encoding video data, while MKV is a popular container format. People like to use HEVC to encode MKV videos because compared to other encoders, HEVC offers much better data compression at the same level of video quality. For example, if a 2GB H264 MKV video is to be re-encoded through HEVC (H265), the output size could be reduced to 1GB while the quality still remains the same (H265 vs. H264). On the other hand, HEVC is not widely supported as H264. So a group of people also wish to convert HEVC to H264 MKV or MP4 to achieve smoother video playback.
The following post will go over how to convert MKV to HEVC as well as change HEVC to MKV H264 with a powerful video converter. Read on for more detail of the MKV HEVC conversion.
Step 1. Import MKV File(s)
Launch the HD Video Converter software and select the Converter among the five modules (Converter, Downloader, Recorder, GIF Maker, and Toolbox). In the next interface, click + Add Files to import the MKV video(s) you want to convert. You can also drag and drop the file(s) into the program directly.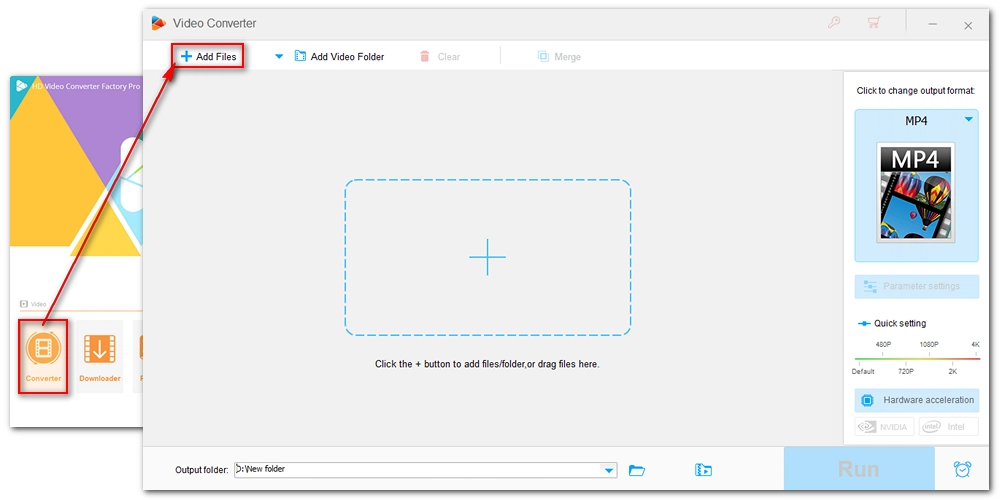 Step 2. Choose Output Format
Click the right-side format image to unfold the list of output formats. You should see five main categories (Video, 4K/HD, Web, Audio, and Device) and their profiles. Under the Video tab, select H265 for MKV or H265 for MKV as the output format.
Alternatively, you can choose a different format (MP4, MKV, or MOV) and go to the Parameter settings to change the video encoder to H265.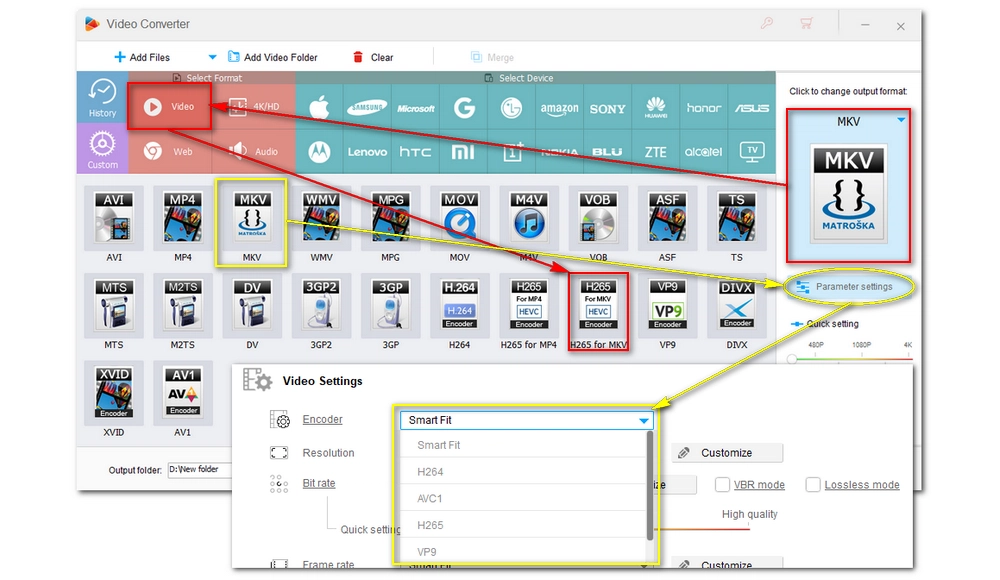 Step 3. Start MKV to HEVC Conversion
Click the bottom triangle button to choose an output folder or leave it as default. When everything is ready, click Run to start the conversion.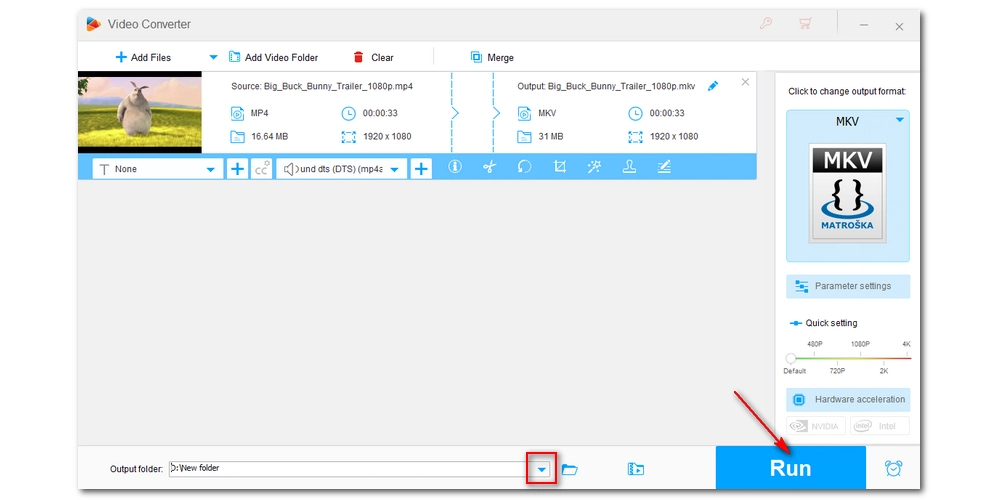 Step 1. Load the Source File(s)
Run the software and open the Converter. Click + Add Files or drag the source file(s) into the program.
Step 2. Configure Output Profile
Open the right-side format library and choose one output format under the Video category.
Tips: You can directly choose H264 (for MP4).
Next, go to Parameter settings and make sure the video encoder is H264.
Step 3. Start Conversion
Finally, click Run to start the conversion.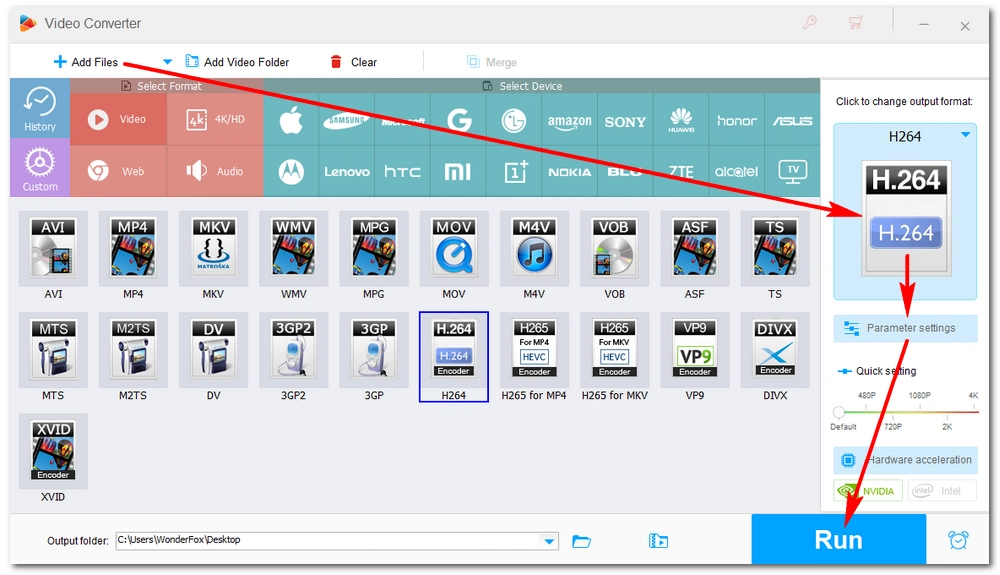 1. Is MP4 or MKV better for HEVC?
In terms of ability to support HEVC codec, MP4 and MKV are the same.
2. Which is better MKV or HEVC?
It is meaningless to compare MKV with HEVC since these two are totally different things. MKV is a video container format that can contain video encoded through HEVC codec.
3. What is the downside of HEVC?
While HEVC is a high-efficiency compression method, it has a downside which is that it is not as widely supported as H264 and other codecs. You may fail to play HEVC files on some TVs, tablets, computers, smart phones, etc.
Wrap-up
You've come to the end of this post. We have told you how to convert MKV to HEVC and convert HEVC/H.265 MKV video to AVC/H.264 MP4. That's pretty much everything we want to share about the HEVC MKV conversion. We hope you find this post helpful. Thanks for reading till the end. Have a nice day!