To help Plex scan all your local media files and scrape the correct meta information for your media content, it is suggested that you make the following optimizations to your media folders and media files.
1. Systematize Media Folders
Make sure your major types of media content, like movies and TV shows, are separated from each other. The recommended folder system should be like this:

2. Standardize Media Files' Names
Make sure your media files do not use the same name, otherwise the Plex metadata agents won't be able to tell which is which, and hence won't get the correct information for your media content. It is advised that you name your movies and TV shows in the following order:

Step 1. Launch the Plex Web App and click the settings icon on the top-right corner of the web interface to open the settings menu.

Step 2. On the left sidebar, scroll down the menu to select Libraries under the MANAGE section.

Step 3. Click Add Library and select your library type. Then name the library and choose a language that controls the information gathered from the internet. Click NEXT.
Note: The picture show how to add movies to Plex. You can create other libraries for your other types of content.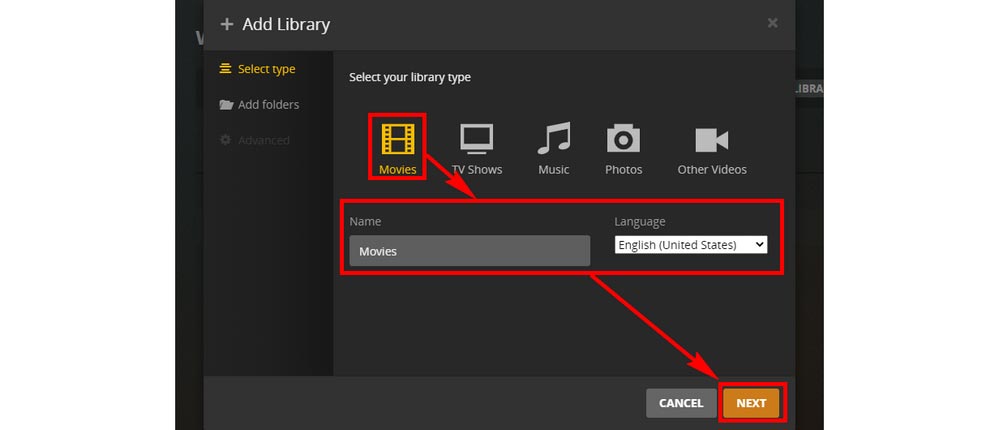 Step 4. Click BROWSE FOR MEDIA FOLDER to choose the folder that contain your media files and click ADD. If you selected the wrong folder, click the cross mark to remove the folder. Then click ADD LIBRARY.
Note: You can add multiple folders to a single library.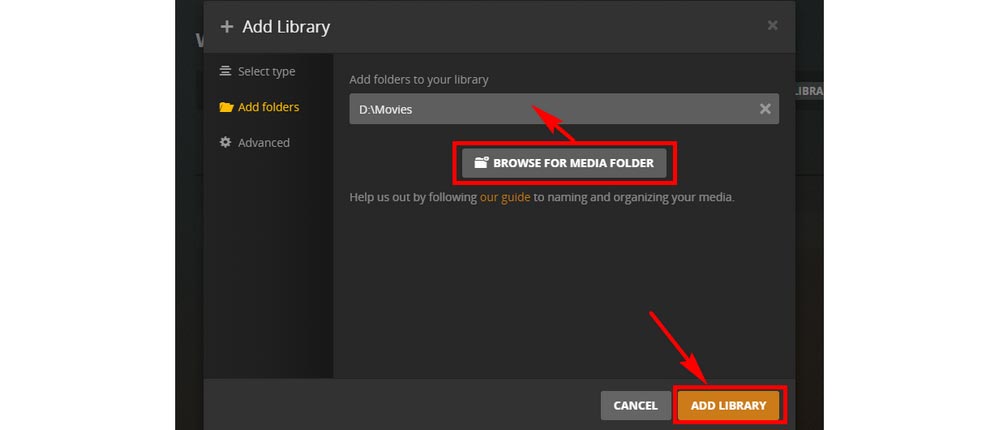 Step 5. The Plex will automatically scan and organize your media libraries.