Step 1. Launch Kodi app, you'll see the Home screen. Click on or tap cog-shaped icon in the upper left corner.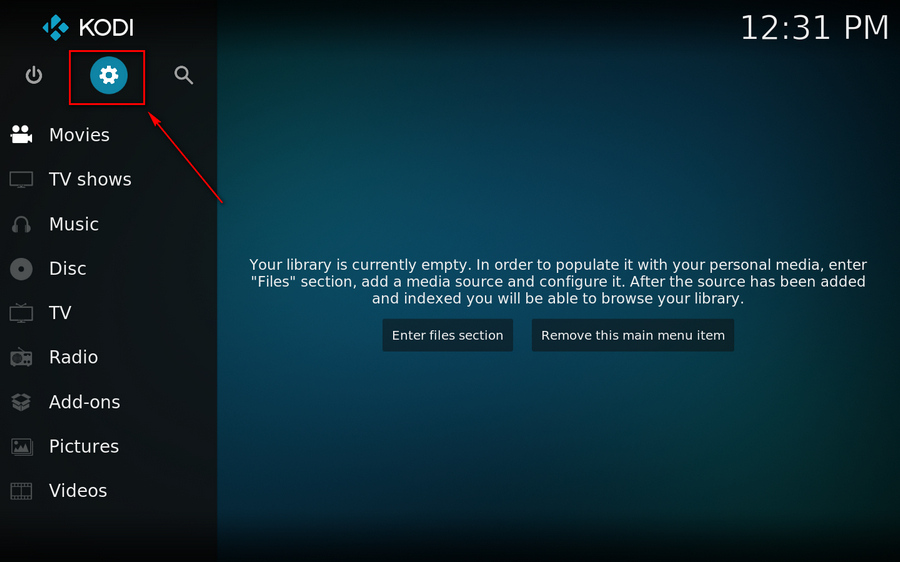 Step 2. On the System window, go to "File manager" category.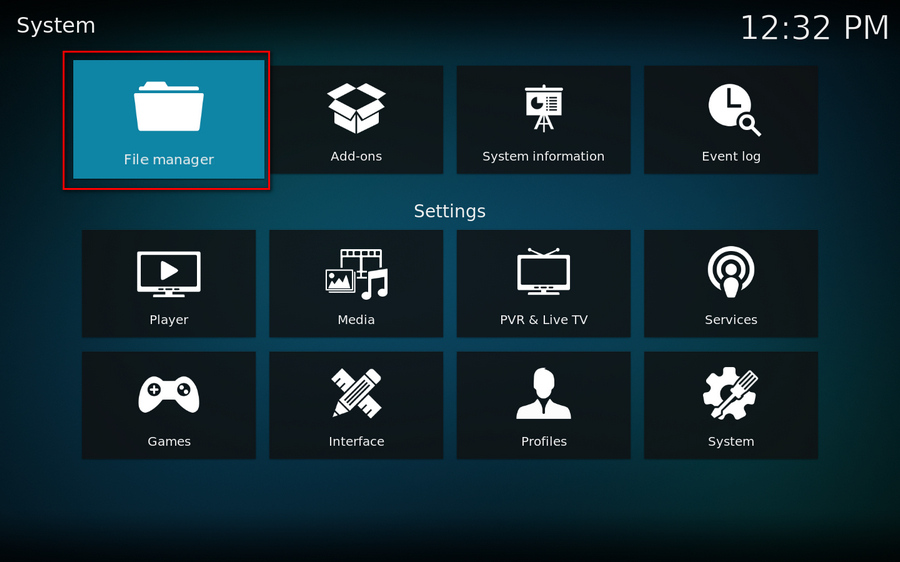 Step 3. Select "Add source", on the pop-up dialogue box, double click on .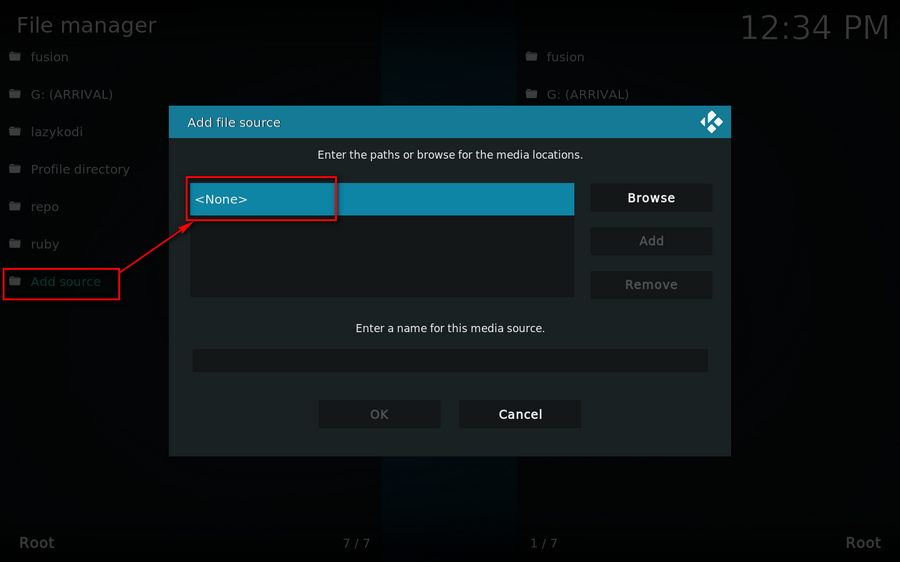 Step 4. Input or copy & paste "https://dobbelina.github.io" on the pop-up keyboard with no mistakes, includes space, case sensitivity, etc. to avoid Kodi "Unable to connect" error. Then click OK. As you know, Ultimate WhiteCream has been hosted on masses of unofficial repositories so that you cannot get the timely new updates. Thanks to Whitecream, holisticdioxide, dobbelina and other reddit contributors, now this addon has been directly hosted and maintained on GitHub, and you'll never miss the auto-updates. Furthermore, you're able to post and submit any issue right here: https://github.com/dobbelina/repository.dobbelina/issues.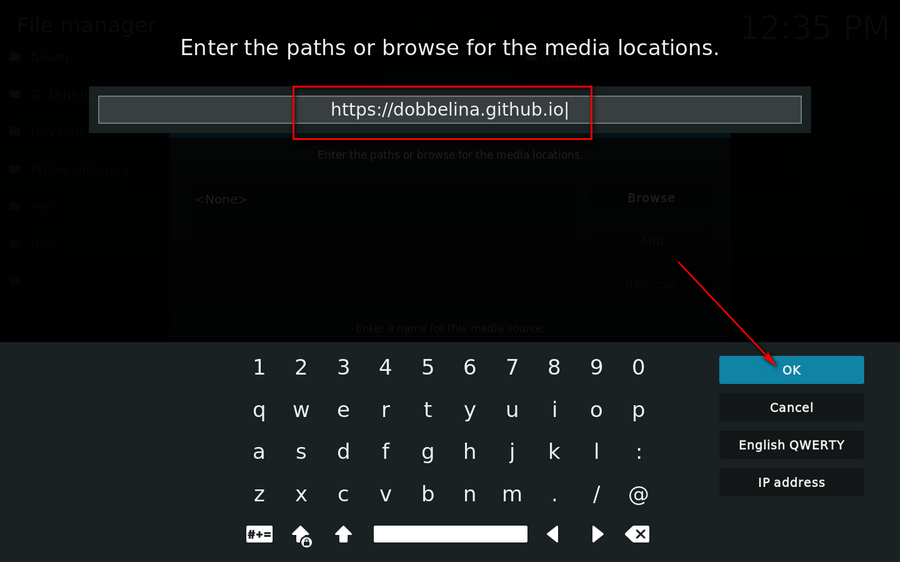 Step 5. Similarly, enter a name for this media source and press OK, e.g. dobbelina. You'll see there is a new folder listed afterwards.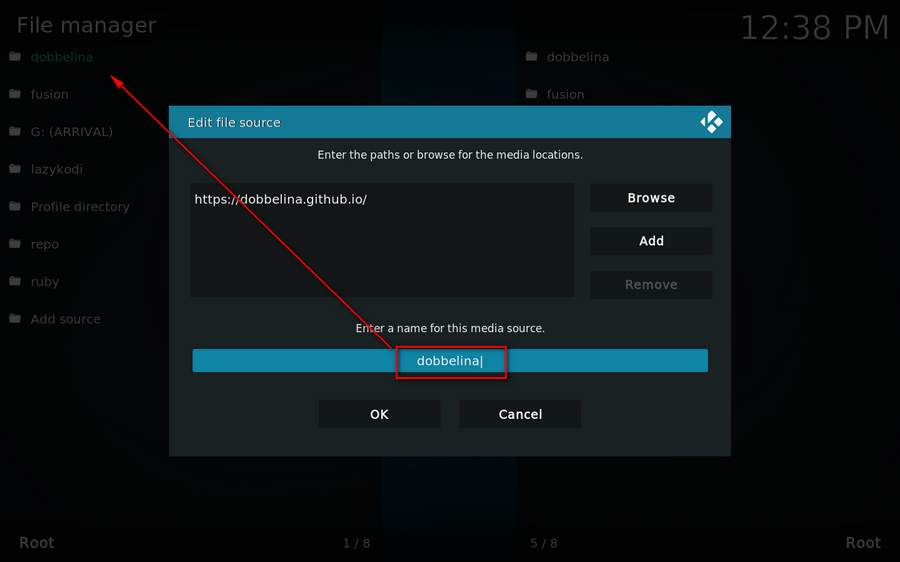 Step 6. Go back to Settings interface and select "System" category.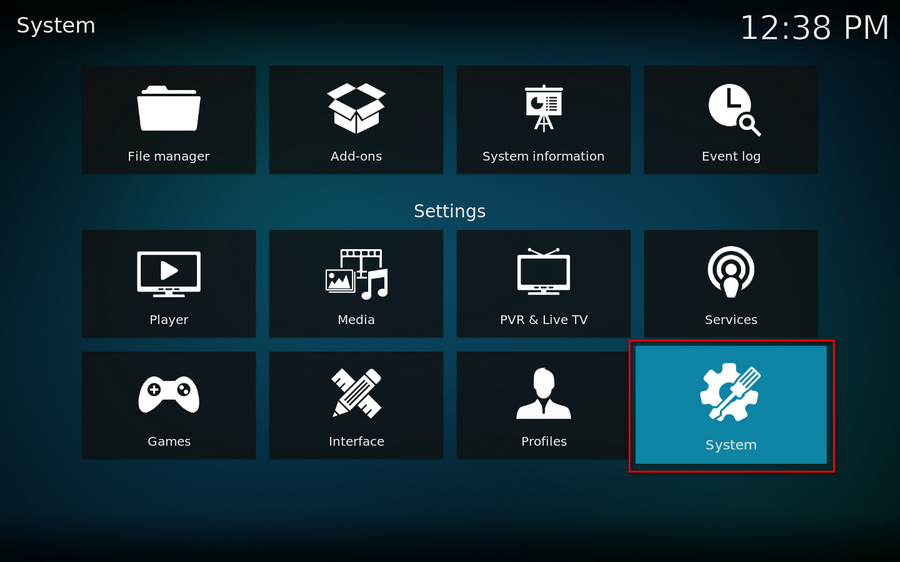 Step 7. To install 3rd-party add-on to Kodi, first of all, hover your mouse over "Add-ons" on the left menu column, and switch on "Unknown sources" option on the right side. You will be prompted a warning message to proceed, click OK to authorize the unofficial add-on to access and read personal data on your device.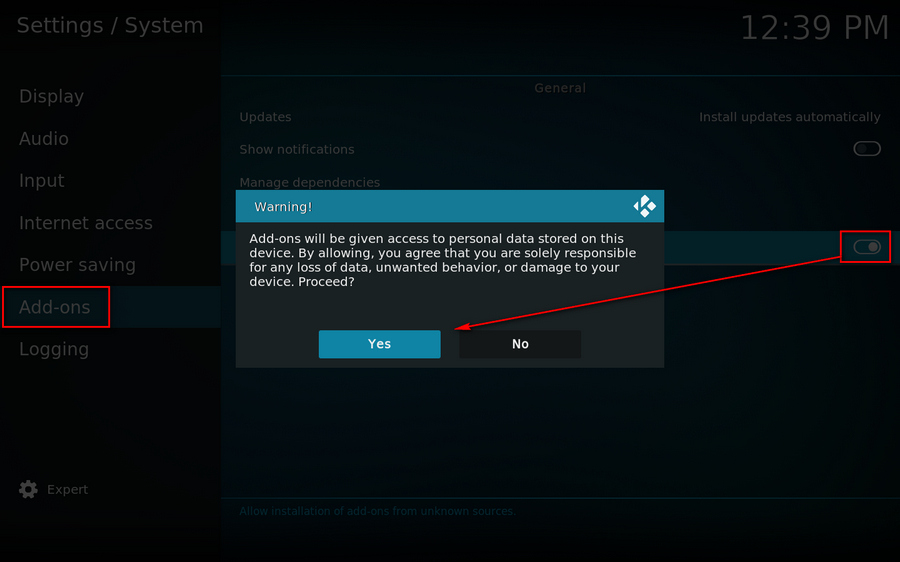 Step 8. Return to Kodi Home screen and press Add-ons on the left menu column.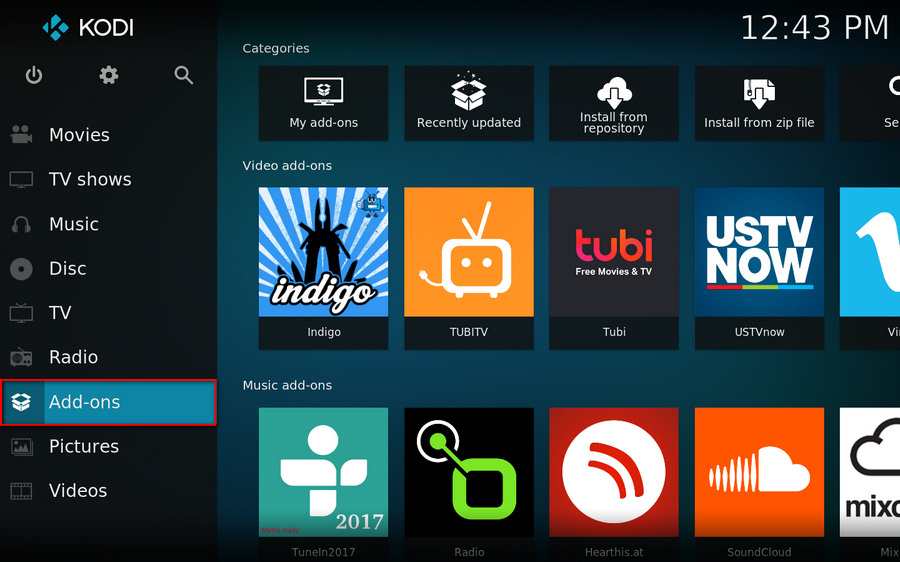 Step 9. Click on the opened box icon and open the "Add-on browser"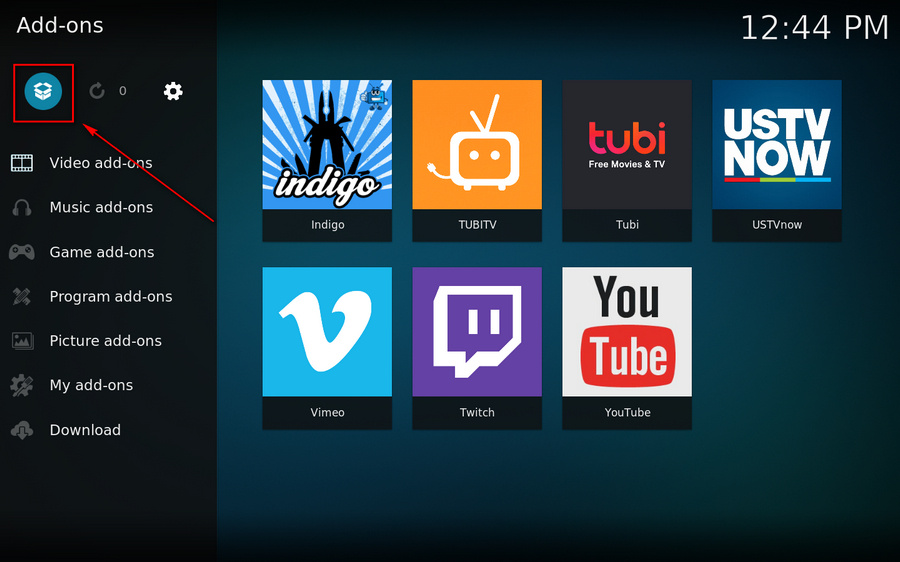 Step 10. Select "Install from zip file" option.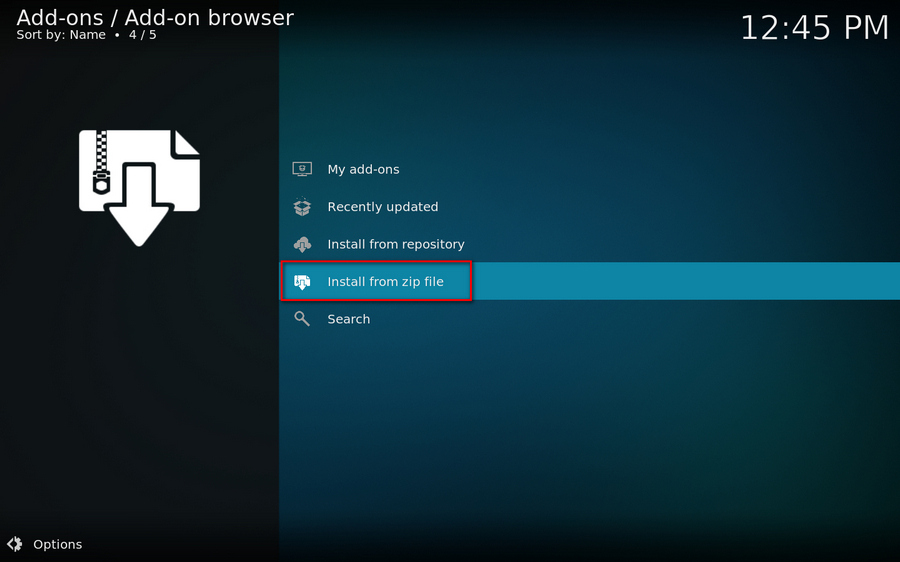 Step 11. Choose "dobbelina" media source you just added, then select "repository.dobbelina-x.x.x.zip" to install the repository.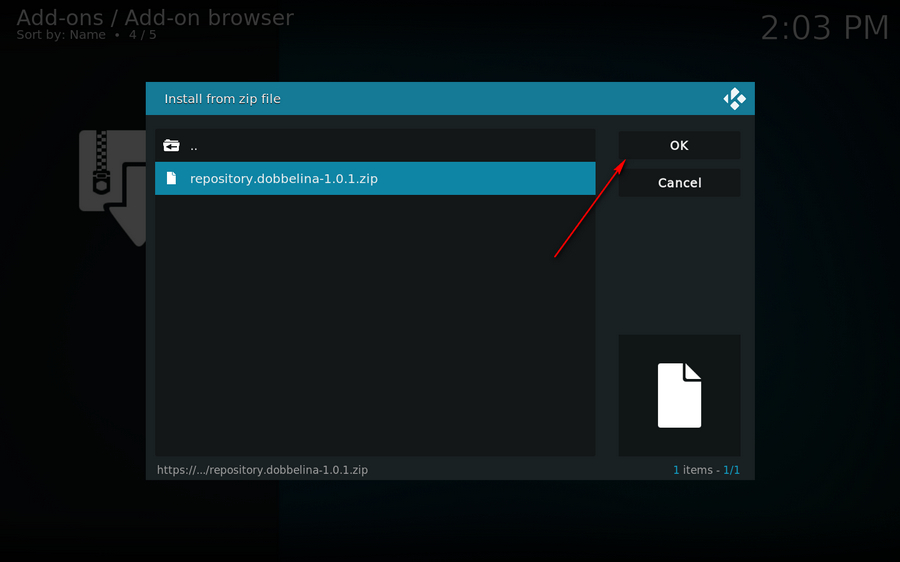 Step 12. Wait a moment till the repository successfully installed message pops up in the top right corner, and go to "Install from repository" option.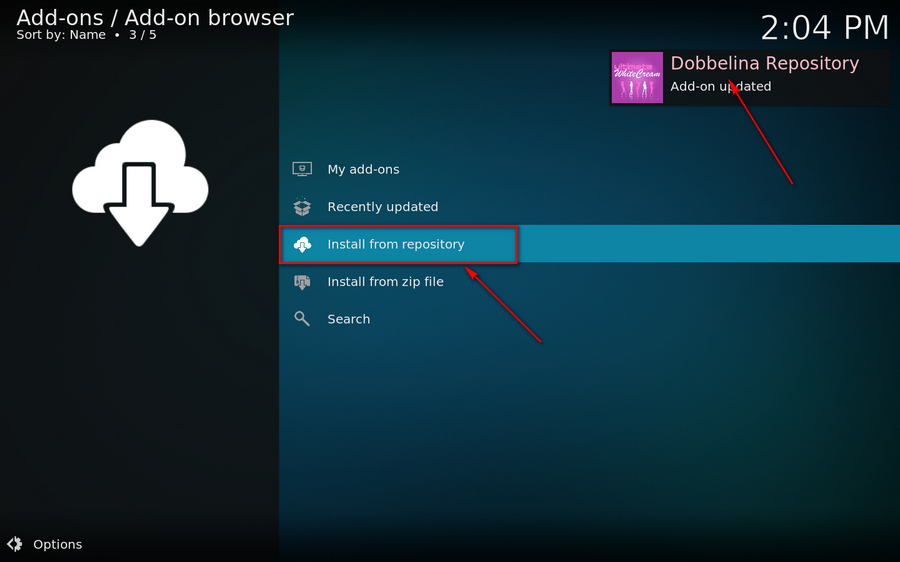 Step 13. Open "Dobbelina Repository" > "Video add-ons".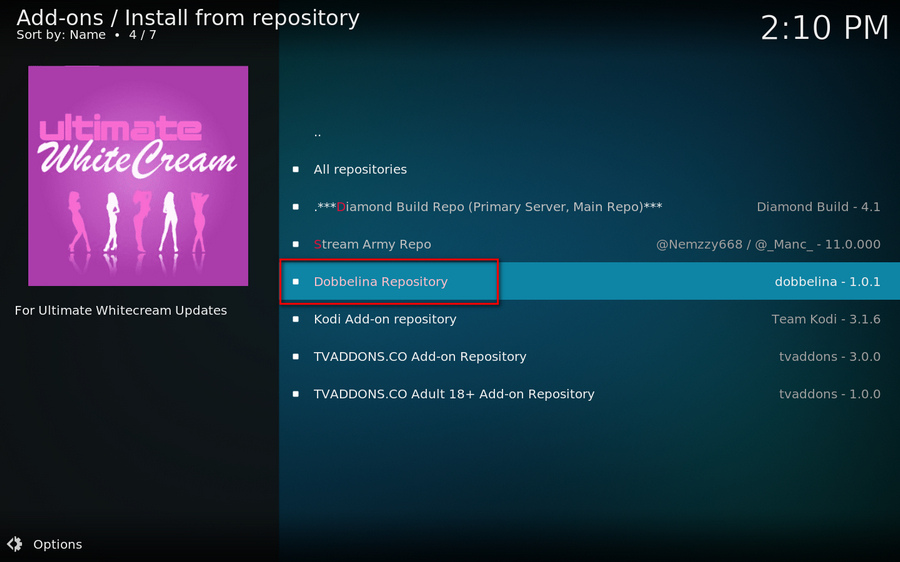 Step 14. Hit Ultimate Whitecream and install this add-on. You'll receive the notification once the installation is complete.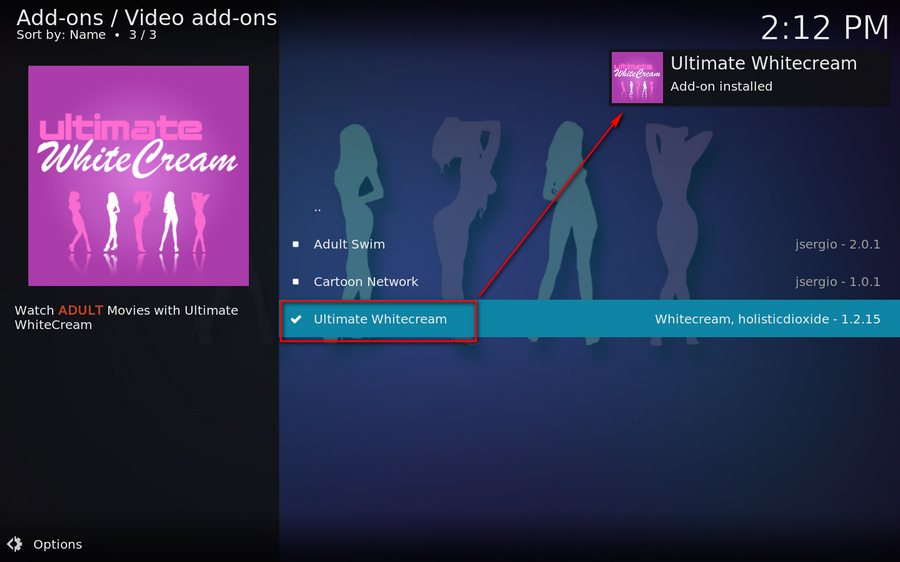 Step 15. Return to Kodi Home screen, click on Add-ons > Video add-ons, now hit Ultimate Whitecream to open this new world. It requires you at least 18 to proceed for the first time. To make it inaccessible, don't forget to set an access password for Ultimate Whitecream on Kodi.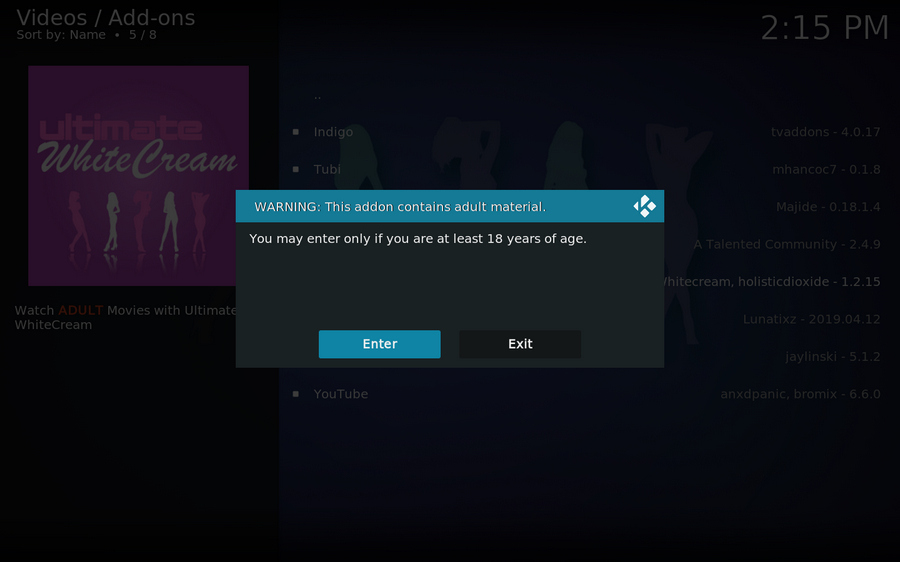 Related articles: Best Kodi Addons | Best Free Kodi Addons | Best Kodi Repositories | Best Kodi 19 Builds | Best Kodi 19 Addons